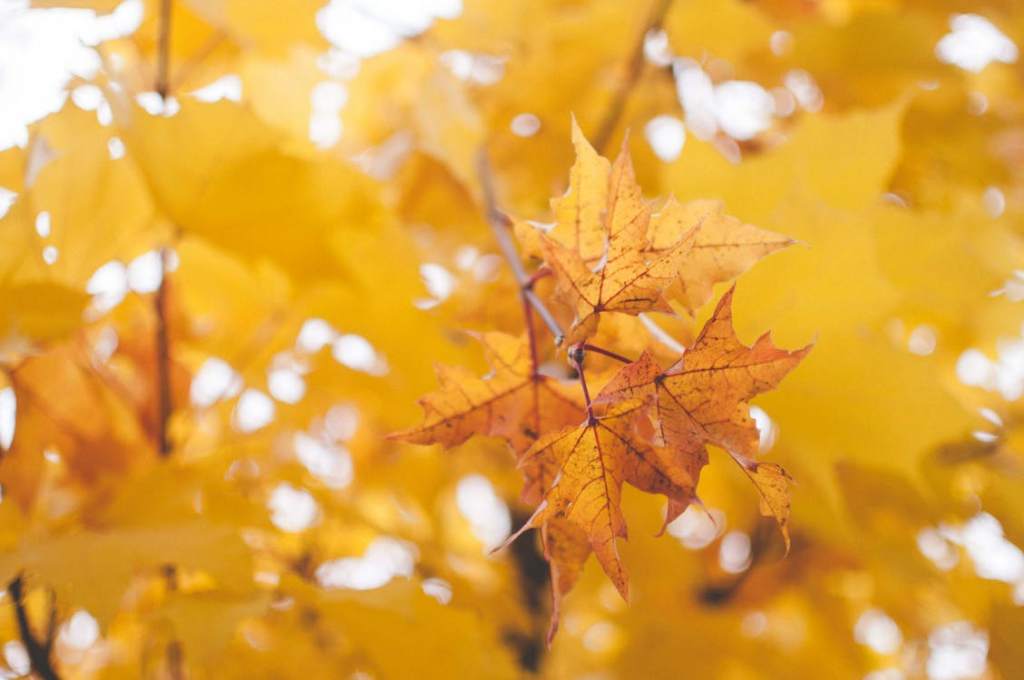 Share this!
Twice a year the members of the AER Committee on Social Policy and Public Health gather in plenary meeting. This is the opportunity to set goals for cooperation through the development of a joint work programme and to evaluate progress every six months.
During the AER Spring Committee Plenaries 2019 in Örebro (SE), AER members identified joint actions they wanted to implement with fellow regions and came up with a work programme for 2019-2020 which was integrated in the AER Action Plan. Six months later it is time to evaluate progress, celebrate achievements and share experiences!
The progress report below is organised into 3 categories and gives an overview of the current situation and progress of the different activities going on within AER.
Projects
Good practice sharing
Lobbying


Projects
SCIROCCO Exchange project – Personalised knowledge transfer and access to tailored evidence-based assets on integrated care: ongoing
The SCIROCCO Exchange project, under the EU Health Programme, is based on the SCIROCCO project, which resulted in the development of an online self-assessment tool for integrated care. The project runs from January 2019 to August 2021. It supports regions, mainly health and social care authorities for the adoption and the scaling-up of integrated care. The Maturity Model, at the core of the project, offers a tool for regions to better deliver integrated care for their citizens while at the same time empowering citizens. With this tool, regions can assess their current status, revealing areas of strength and also gaps in their capability managing the many activities needed in order to deliver integrated care.
The lead partner is the Scottish Government, a recent AER member. The consortium is composed of 14 organisations.
AER is leading the Working Package on knowledge transfer, helping the regions in preparing the local environment for implementation and scaling-up integrated care.
Together for Cohesion: let's rEUnite! project: ongoing
"Together for Cohesion: let's rEUnite!" is a project submitted under a call launched by DG REGIO. On the one hand, this project aims at raising awareness on the importance of programmes, projects, and services funded by the cohesion policy funds. On the other hand, the project will encourage the participation of citizens and stakeholders to turn them into active players in the dialogue on cohesion policy. AER coordinates the project and it will collect experiences on cohesion policy together with regions.
Within AER this project was officially launched during the General Assembly in Larnaca (CY) in June 2019. With the project partner mc Group, also six AER member regions have taken up the challenge of becoming core partners: Varazdin (HR), Csongrád (HU), Trentino (IT), Timis and Alba (RO), and Catalonia (ES).
During the Autumn Committee Plenaries there will be an information stall dedicated to the Together for Cohesion project.
AMiD project for the inclusion of migrants with disabilities: ongoing
This project is led by the European Association of Service Providers for Persons with Disabilities and aims to improve the access to services for migrants with disabilities. AER is a partner and Valencia, Timis and Värmland are all members of the Advisory Board. The AMiD project will provide opportunities for experience sharing and capacity building in this area for all AER members.
During the 2019 Summer Academy in Novi Sad, Vojvodina (RS), a workshop on AMiD was organised. Participants were invited to reflect on the challenges that migrants with disabilities face on a daily basis.
E-health in rural areas: planned
Members discussed the possibility to develop a pan-AER regional e-health rural project based on innovation and digitalisation.
Regions interested in developping such a project should share their idea with the Secretariat in order to start developping this initiative.

Good Practice Exchange
Autumn Committee Plenaries – Podčetrtek (SI): ongoing
The annual Autumn Committee Plenaries of the Assembly of European Regions will take place on September 24-26 2019, in Podčetrtek, Slovenia.
The topic of the thematic event of the plenaries will be Cohesion & Contrasted Regional Realities, and the aim will be to identify strategies and actions to boost regional development and innovation in the face of contrasted realities.
Mutual learning event on economy 4.0: ongoing
Each year Brussels Capital proposes a mutual learning event on a current and transversal topic. On 4 December 2019, Brussels Capital will organise a mutual learning event on economy 4.0. Economy 4.0 describes a new era of productive, industrial and economic development characterized by the implementation of big-scale automatization, artificial intelligence (AI) robotic instruments, computational big data analytics software, and high tech infrastructure. It aims to gather experiences from all three AER Committees and regions who will be welcome to share inputs and regional examples.
Workshop of the AER e-health network: ongoing
The AER e-health network has achieved the objectives it had set at its creation. It is time now to revamp the network, explore synergies with other initiatives and fellow networks around Europe. On the occasion of the Autumn Committee Plenaries the AER e-health network under the leadership of Donna Hendersson, Scotland (GB), will organise a workshop to reinvent its way of working and set new goals.
Breakfast seminar on innovation in healthcare design: finished
Värmland (SE), Scotland (GB) and AER organised a Breakfast Seminar on health innovation on 10 September 2019 in Brussels. The event looked at Health Innovation and User-centric Design and Digital Innovation in health and care. Kenneth Johannesson, Committee 2 Vice President for Health Innovation and Donna Henderson, Chair of AER eHealth Network, opened the event and provided background to it.
Sharing experiences on integrated care at Smart City Expo World Congress: ongoing
AER will facilitate a 1h discussion in the Agora of Smart City Expo World Congress on the topic of mutual learning & international cooperation for the deployment of integrated care systems in Europe. The panel will gather the following speakers:
Liljana Madjar, President of the West Slovenia Cohesion region and
Stuart Anderson, Personal Chair in Dependable Systems at the University of Edinburgh and a partner of the SCIRROCCO Exchange project
Representative of Friuli Venezia Giulia
This event will be accessible for members who have an Expo pass
AER Delegation at Smart City Expo World Congress: ongoing
AER will again be taking part in the Smart City Expo World Congress (SCEWC) from 19-21 November in Barcelona (ES). This 2019 edition aims to be the meeting point to encourage all stakeholders (from technology industries to policy-makers and entrepreneurs) to engage in dynamic action to enable a sustainable and inclusive future.
Members interested in attending should contact Tina Wu. AER has received 10 free Expo passes and a 25% discount on the 3 day congress pass.
Elderly care homes in rural areas: planned
Exchange experiences and identify solutions around the issue of isolated elderly people in rural areas
Regions interested in working on this topic should share their idea with the Secretariat in order to start developping this initiative.


2. Advocacy/Lobbying
Contributing to a Network of Intercultural Regions: ongoing
The Bureau Task Force on migration organised a Breakfast debate on the occasion of the General Assembly in Larnaca to examine the possibility of creating an intercultural regions programme, similar to the existing Council of Europe Intercultural Cities Programme. The network will support regions for the design and implementation of diversity and inclusion strategies. The process to develop this programme requires intense dialogue with institutions. Regions interested to participate in network of intercultural regions should contact Vania Freitas
Engagement in the European Innovation Partnership on Active and Healthy Ageing (EIP-AHA)
AER is a member of the B3 Group for integrated care in the European Innovation Partnership on Active and Healthy Ageing. Its contribution to the work is done via the SCIRROCCO Exchange project and the AER e-health network.
Joint initiatives for advocacy
Member regions can decide to initiate joint actions and find partners among AER members. Regions can get support from the Secretariat to connect with other regions, get an overview of existing legal framework and identify relevant actions, target institutions. The AER Secretariat will also organise Breakfast Briefings to help regions organise their advocacy activities.
AER Bureau Task Forces
The 2018 Spring Bureau established the creation of Task Forces on dedicated topics. These Task Forces will gather examples, identify and formulate policy messages which will be brought together in position papers which will then be used for advocacy. Members who would like to contribute to one of the below Task Forces should contact AER Coordinator for Advocacy & Institutional Relations Vania Freitas.
-Task Force on Food Security
-Task Force on Cohesion Policy
-Task Force on Digitalisation
-Task Force on Migration
-Task Force on Sustainable Development Goals
The Committees' work programmes and the AER action Plan
The development of the Action Plan is a collective process to enable all participants to specify needs and decide to initiate activities that add value to their region. The principle is the following: as long as an action fits with the AER values, is in line with the AER priorities and has support from other regions, it can be included in the Committee's work programmes. The work programmes are developed in spring each year and the 2019/2020 work programme is available here.
The AER action plan is the consolidation of the three Committees' work programmes with all other activities led by the Bureau and the Executive Board. It is adopted at the General Assembly.
Members can propose new joint initiatives at any time during the year, these are then approved by the Executive Board and included in the Committee's work programmes and the AER action plan. The action plan for 2019/2020 is available here.
Photo on Pexels
Follow AER!