Contact details
E-mail: info(at)aer.eu
Phone: +32 2 400 10 54
Brussels office: Rue d'Arlon 63-67, 1040 Bruxelles, Belgium
Strasbourg office: 6 Rue Oberlin, 67000 Strasbourg, France
Alba Iulia office: Piata Ion I.C. Bratianu, 1 – RO-510118 Alba Iulia
---
Secretary General
Christian Spahr

Tel: +32 2 400 10 04
E-mail: c.spahr(at)aer.eu
Twitter: c_spahr
Languages: de, en, fr
• In charge of everything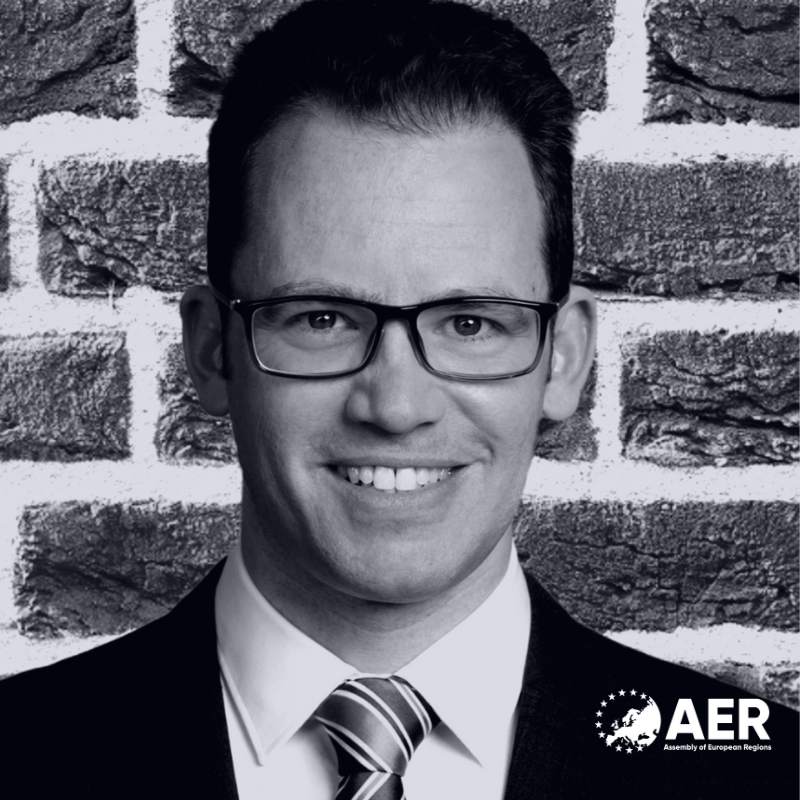 ---
Member Relations
Member Relations Coordinator
Mr Anne Henk Bloemhoff
Tel: +32 2 400 10 22
E-mail: ah.bloemhoff(at)aer.eu
Languages: nl, en, de
• Single point of contact for regions
• Induction for new members
• Members' happiness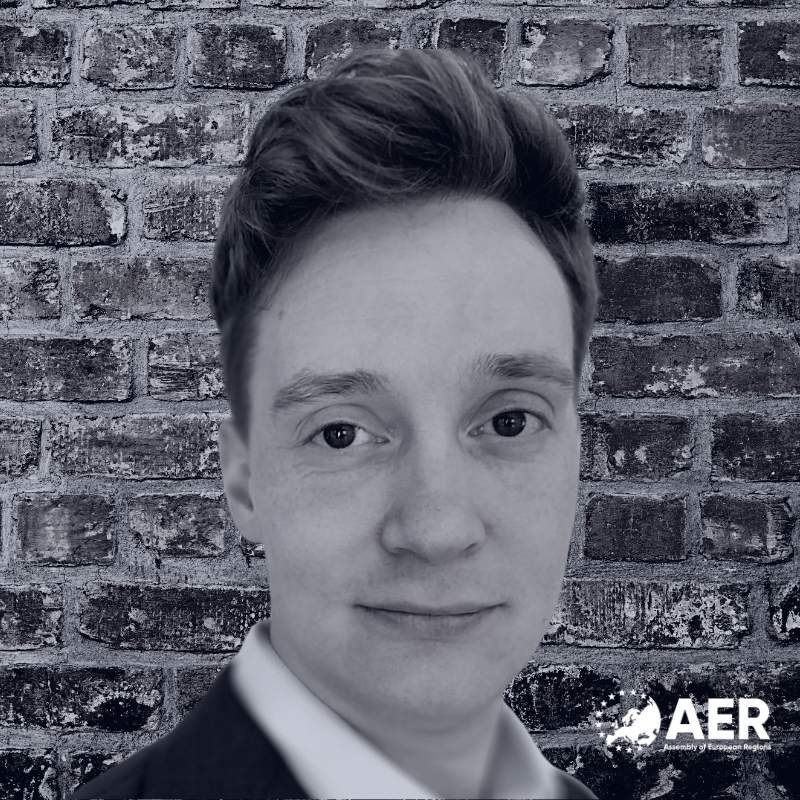 ---
Policy
Policy & Knowledge Transfer Coordinator
Johanna Pacevicius
Tel: +33 6 24 29 19 37
E-mail: j.pacevicius(at)aer.eu
Skype ID: johanna.pacevicius
Languages: fr, nl, en, pt
• Thematic Coordination
• Committees
• Mutual Learning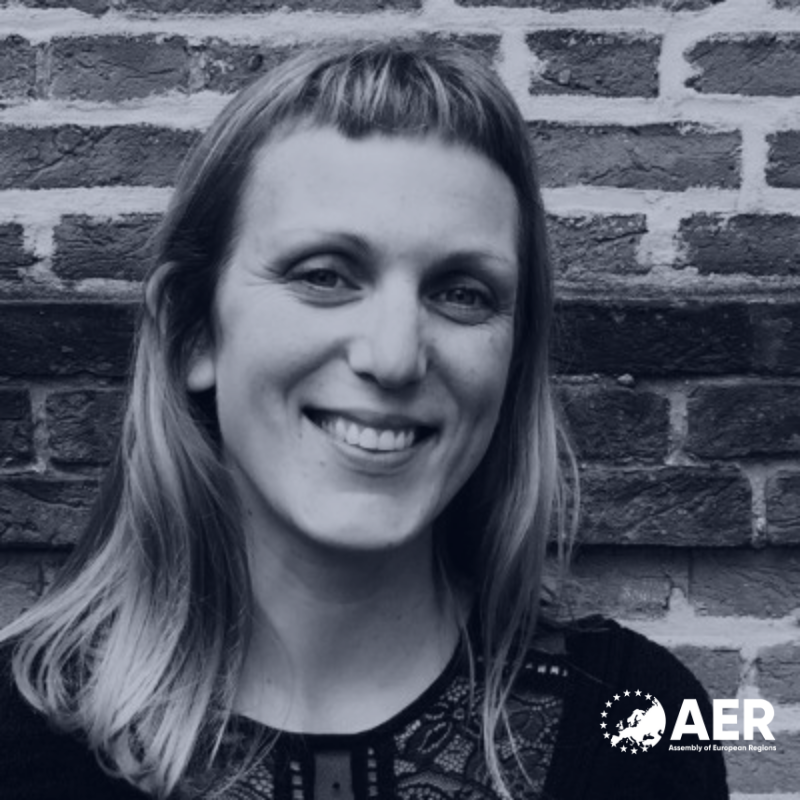 Institutional Relations & Advocacy Coordinator
Vania Freitas
Tel: +32 2 400 10 86
E-mail: v.freitas(at)aer.eu
Skype ID: vaniamisafreitas
Languages: pt, en, fr, es
• Institutional Relations
• Bureau and Task Forces Coordination
• Observatory on Regionalisation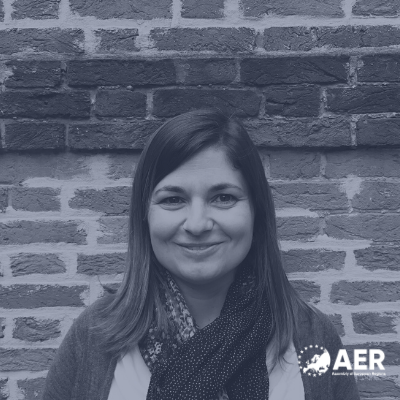 Institutional Relations & Advocacy Officer
Gisela Guari Cañada
Tel: +32 2 400 10 21 / +32 4 560 20 48 0
E-mail: g.guari(at)aer.eu
Languages: es, en, de, fr, it
• Institutional Relations
• Bureau and Task Force Coordination
• Observatory on Regionalisation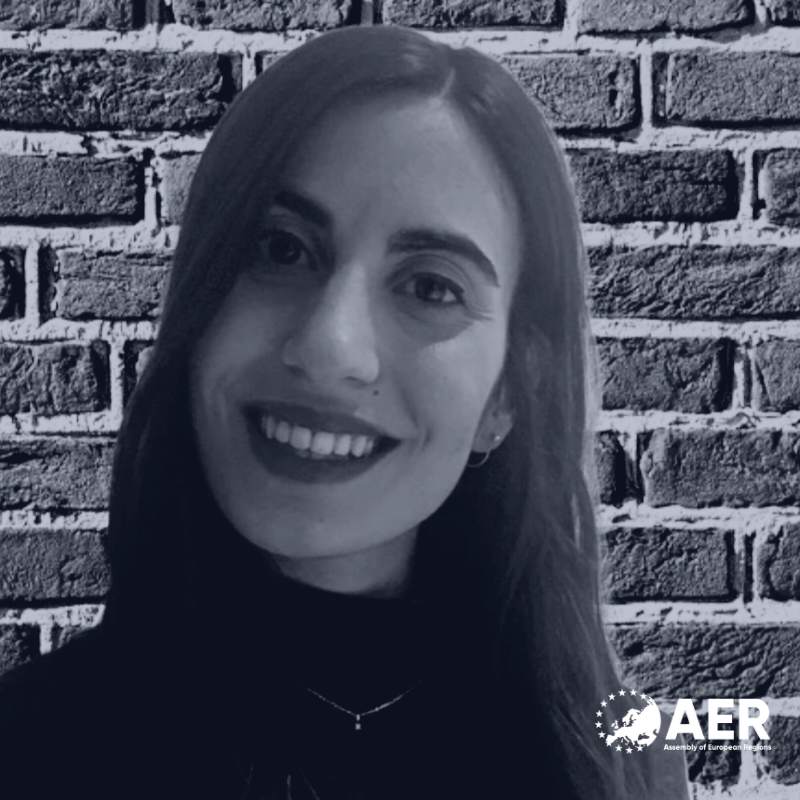 ---
Programmes
Programmes Coordinator
(TBC)
• Eurodyssey
• Youth Regional Network
• Summer Academy
---
Projects
European Projects Coordinator
Agnese Pantaloni
Tel: +32 2 400 10 52
E-mail: a.pantaloni(at)aer.eu
Skype ID: agnesepanta
Languages: it, en, pt
• EU funding
• Calls for projects and tenders
• Partner search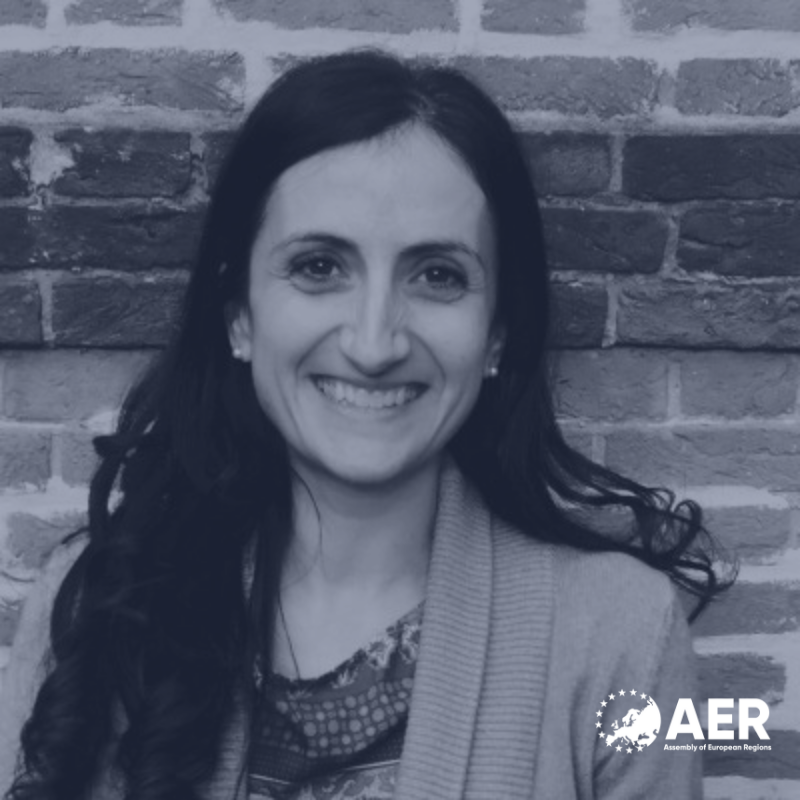 EU Project Manager
Birgit Sandu
Tel:
E-mail: b.sandu(at)aer.eu
Languages: en, it, ro, fr, de
• EU funding
• Calls for projects and tenders
• Partner search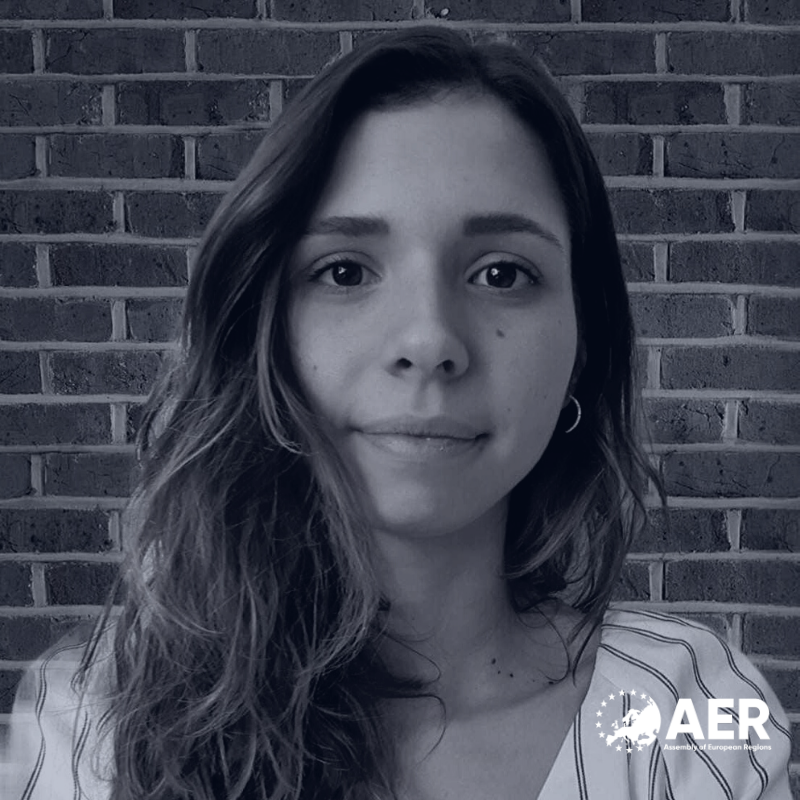 EU Projects & Policy Officer
Anna Comacchio
Tel: +49 1577 377 2955
E-mail: a.comacchio(at)aer.eu
Languages: en, it, fr, es, de
• EU Project Management
• Policy Analysis
• Advocacy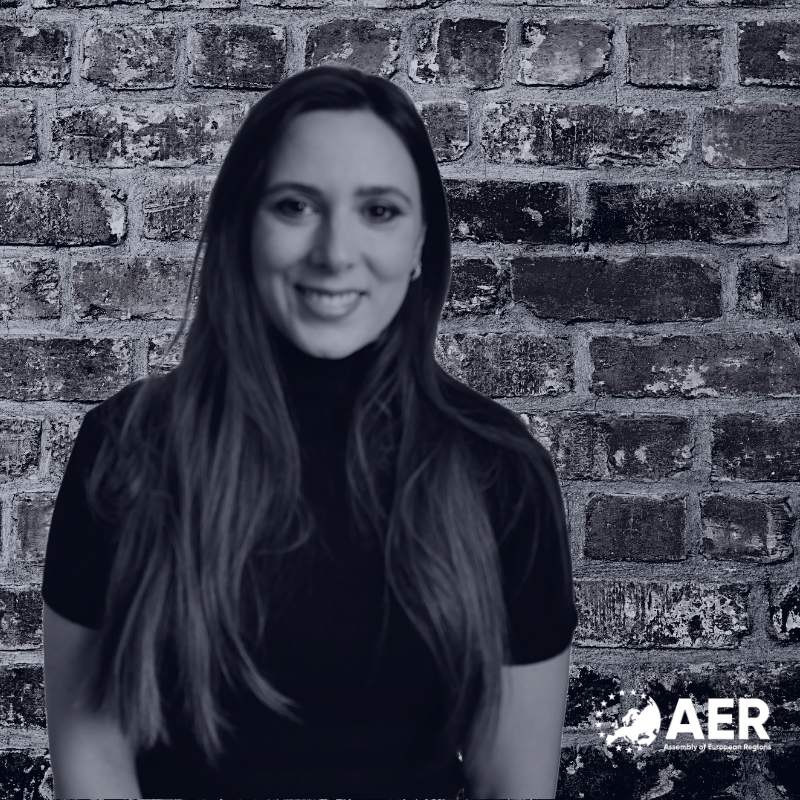 Project Finance Manager
Luca Magri
Tel: +32 2 400 10 53
E-mail: l.magri(at)aer.eu
Skype ID: beinclusive.lmagri
Languages: it, en, fr, es
• EU Funding
• Finance and budgeting for European projects
• Administration of European projects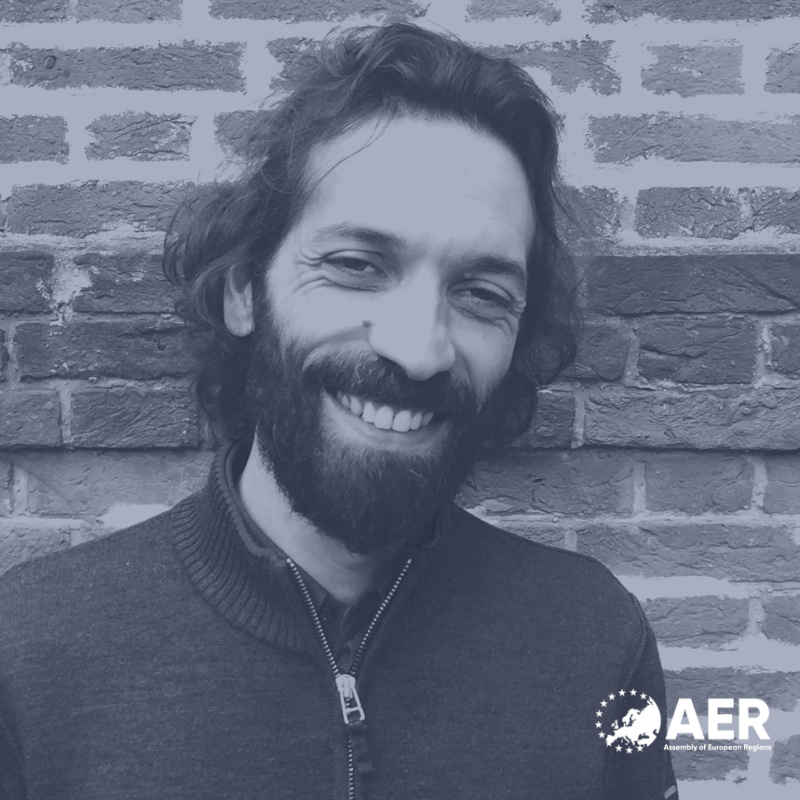 EU Finances & Administration Officer
Mathilde Perrier
Tel: +33 6 74 08 58 39
E-mail: m.perrier(at)aer.eu
Languages: fr, en
• EU Funding
• Finance and budgeting for European projects
• Administration of European projects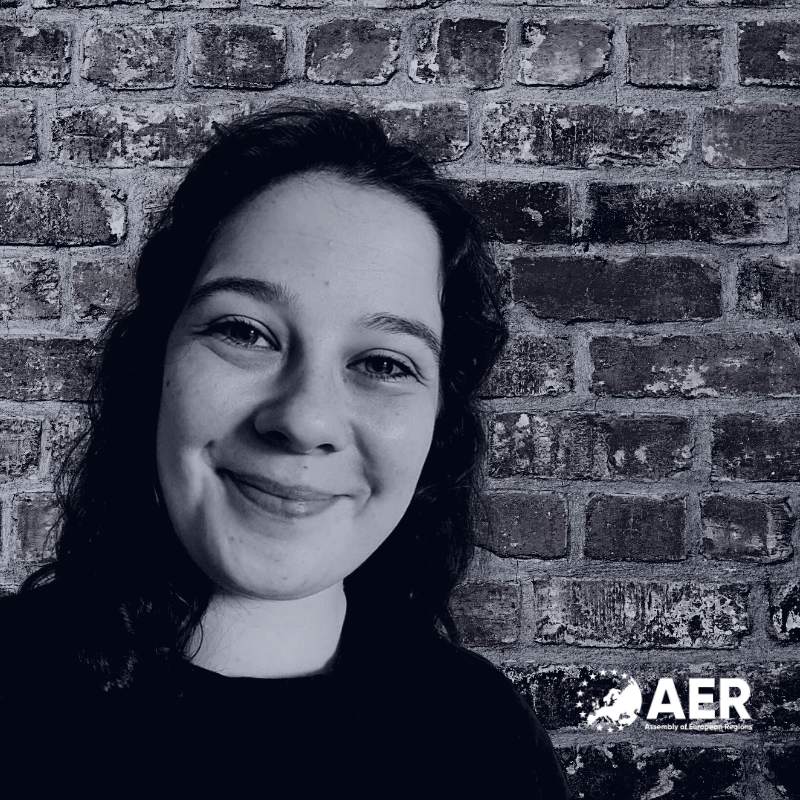 ---
Communications & Events
Communications & Events Manager
Justin Sammon
Tel: +32 2 400 10 85
E-mail: j.sammon(at)aer.eu
Languages: en, ga
• Communications
• Event Management
• Partnerships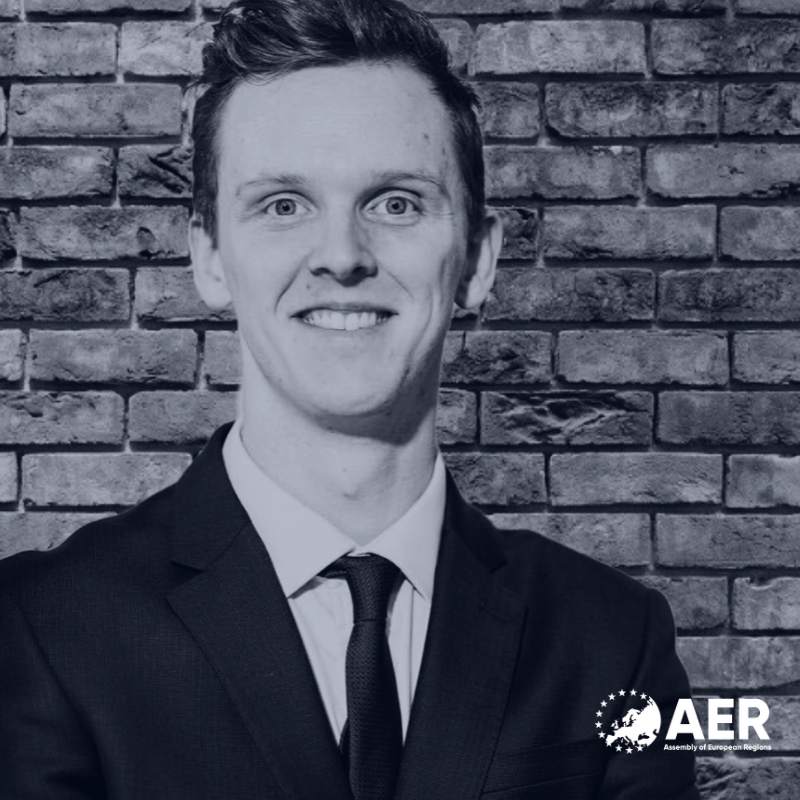 ---
Interns
The AER Secretariat is supported by a team of brilliant interns.
Below you can find their contact details:
Communications & Events Assistants:

Eléonore Debėve
Tel: +32 2 400 10 85
E-mail: events(at)aer.eu
Languages: en, fr

Interns are hired on a rolling basis to support the AER Secretariats in Brussels and Strasbourg as the need arises.
If you are interested in carrying out a work experience placement at our office as part of your studies, you can contact [email protected] for more information.

---
Will you be our next colleague? Check out our job vacancies.
---
The AER Office in Alba Iulia works to foster the link between regions from Southeast Europe and regions from the whole of Europe in the framework of the events and activities of AER. The office was established 2007 under an agreement between AER and Alba County Council, with the intention to establish an effective cooperation and to provide a proper framework for AER activities in Romania and Southeast Europe.
Cornelia Carmen Madaras
Advisor, Foreign Affairs Office

Mobile: +40 749 279 536
E-mail: cornelia_madaras(at)yahoo.com
Languages: fr, en, ro
George Sinca
Advisor, President's Office

Mobile: +40 741 244 951
E-mail: georgesinca(at)cjalba.ro
Languages: fr, en, ro