We are a network
Multiple times per year, AER brings together regions, so that they may stand stronger together, and grow in a space of best practice exchange.

AER Spring Committee Plenaries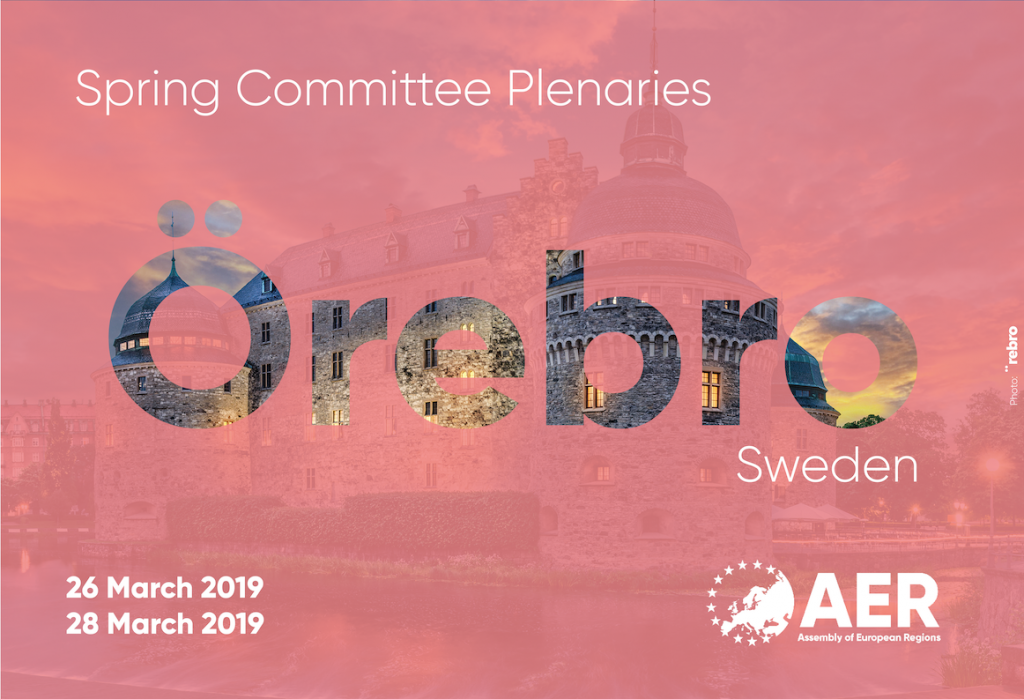 The spring plenaries of the three AER committees will take place in Örebro (Sweden) from 26 till 28 March 2019.
Work programmes
During the statutory plenary meetings of the Committee on Economy & Regional Development, the Committee on Social Policy and Public Health and the Committee on Culture, Education and Youth, AER members will develop jointly the Committees' 2019-2020 work programmes. Only one rules apply for this exercise: everything is possible!
Thematic activities
The seminar and on site thematic activities with innovators from Örebro will revolve around the bioeconomy, specifically food, innovation and health.
A Breakfast Debate will be organised on youth entrepreneurship
There will be workshops on
Energy and Climate Change
Transports & Mobility
The AMID toolkit on Migrants with disabilities

Other information
Practical information (and draft programme)