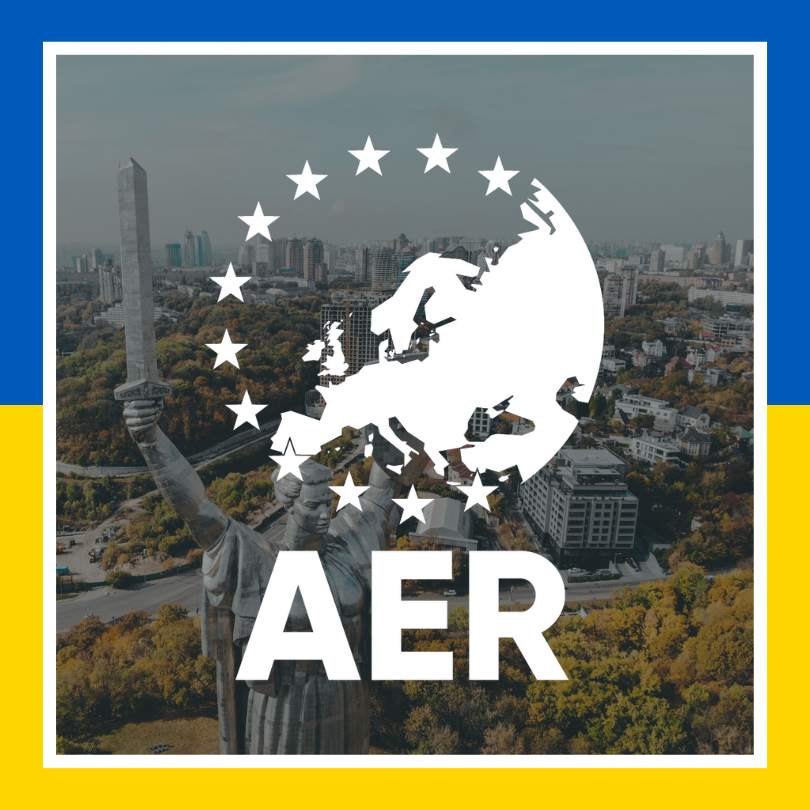 Russia's aggression against Ukraine tears innocent lives, violates international law and shatters global security. In the wake of this merciless brutality, the AER stands with Ukraine and its Ukrainian members.
The future is (more) Europe and Ukraine is part of it.
With its brutal and unjustified aggression, Russia placed itself out the international society and refused to be part of of the common future that AER is committed to build. For this reason, AER suspended any type of cooperation with Russian authorities. Read here our statement from February 2022.
Since its inception in 1985, the Assembly of European Regions strived to bolster cooperation between regions and make it an influential component of the European integration process. Interregional cooperation brought more and more regional communities together, bridging differences and building a shared path to a common future. The future is Europe and Ukraine is part of it.
AER works for its Ukrainian members
AER is proud to have as members Chernivtsi Oblast, Kharkiv Oblast, Kirovohrad Oblast, Lviv Oblast, Poltava Oblast, Zaporizhzhia Oblast, Odessa Raion, Odessa Oblast, and the Association of self-governments "Euroregion Carpathians – Ukraine", and the cities of Kryvyi Rih and Pavlohrad.
Work is underway within the AER Secretariat to identify the most effective ways to support regional governments and Ukrainian diaspora across European regions.
AER supports Ukraine at the European level
AER also contributes to pan-European coalitions supporting Ukraine. For example, it is an active member of European Alliance of Cities and Regions for the Reconstruction of Ukraine by the Committee of the Regions. It is also a member of the CoE platform Cities 4 Cities .
Read more about how AER supports Ukraine