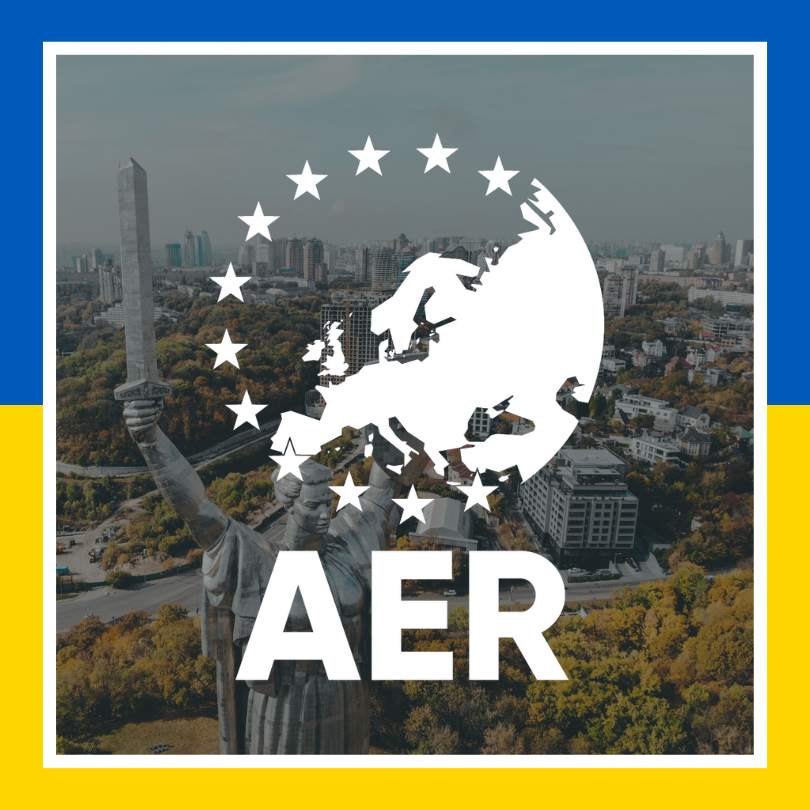 Russia's unprovoked war of aggression against Ukraine violates international law, undermines global security, and tears innocent lives apart. In the face of this merciless brutality, the Assembly of European Regions stands with Ukraine, its citizens, our members and friends.
The future is (more) Europe and Ukraine is part of it
Since its inception in 1985, the Assembly of European Regions has bolstered cooperation between regions as a driver of the European integration process. Our work is underpinned by fundamental values of democracy, rule of law, the protection of human rights and the rules-based international order.
With its brutal and unjustified invasion, the Russian Federation has placed itself outside the international community and common future that AER and our members are committed to. For this reason, the Assembly of European Regions has suspended any type of cooperation with Russian authorities.
AER's Honorary President Magnus Berntsson and Secretary General issued a statement condemning Russia's actions in February 2022.
One of the first actions taken by the AER's Youth Regional Network (YRN) following its revival in June 2023 was to issue a statement calling on Russia to end its aggression against Ukraine, and to engage in peace negotiations "respecting the principles of sovereignty, territorial integrity, and the rights of all individuals."
The AER is committed to supporting Ukraine through boosting international cooperation at the regional level. We know that interregional cooperation has brought more and more regional communities together; bridging differences and building a shared path to a common future. The future is Europe and Ukraine is part of it.
How AER supports our Ukrainian members
Our membership in Ukraine has grown significantly over the past year. The Assembly is proud to have fifteen members and associate members in Ukraine: Chernivtsi Oblast, Dnipropetrovsk Oblast, Kharkiv Oblast, Kirovohrad Oblast, Lviv Oblast, Poltava Oblast, Odesa Raion and Odesa Oblast, Rivne Oblast, Ternopil Oblast, Transcarpathia, Zaporizhzhia, the Association of Self-Governments Euroregion Carpathians – Ukraine, and the cities of Kryvyi Rih and Pavlohrad.
To build new alliances and consolidate support between AER members and those in Ukraine, the Executive Board established a dedicated Ukraine Focus Group in February 2023. The Ukraine Focus Group aims to consolidate networks and knowledge to build the capacity of Ukrainian regions in view of EU accession.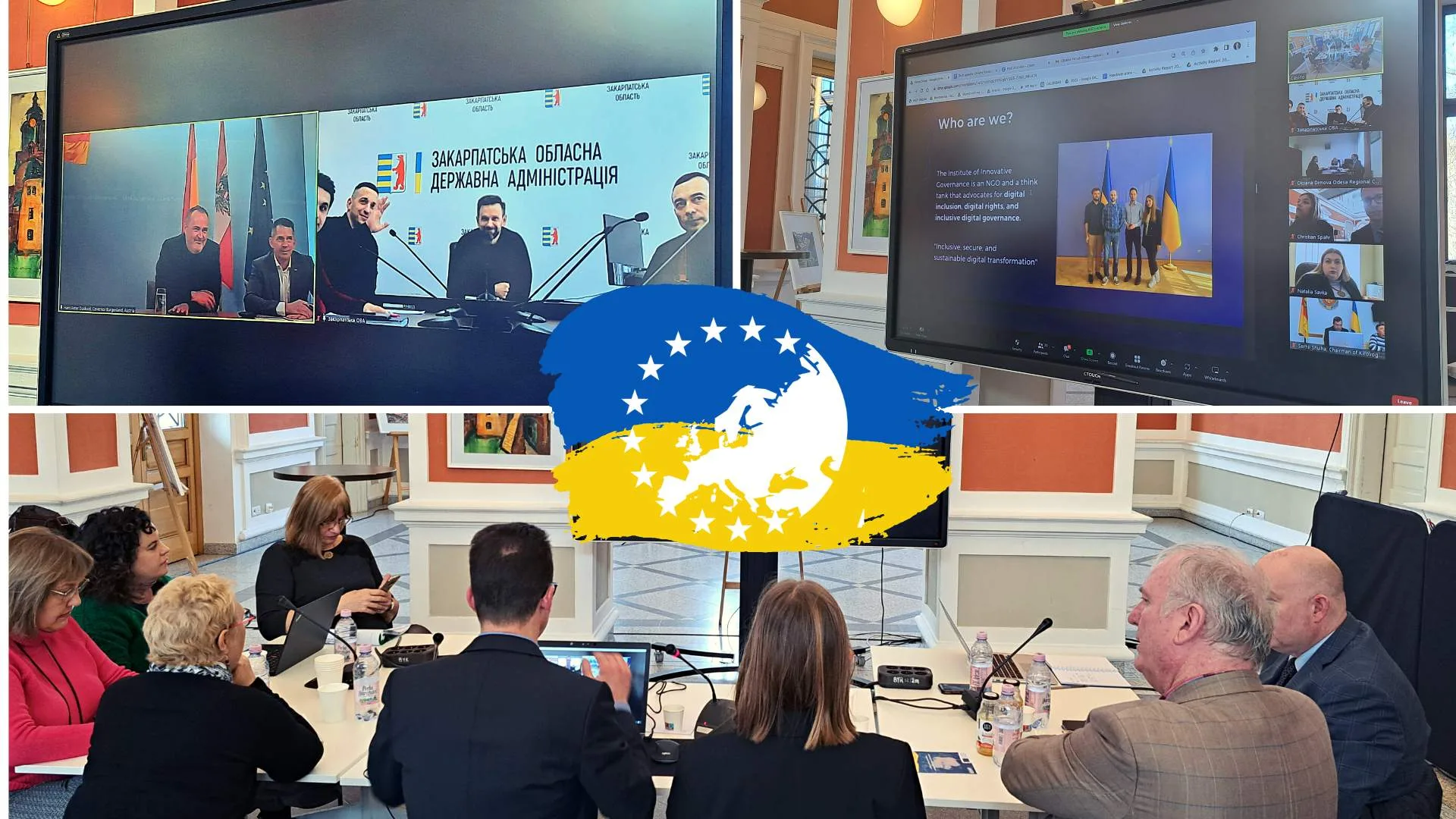 Thus far, there have been two meetings in 2023, the first in Cluj-Napoca (RO), and in Barcelona (ES) in the context of AER's 2023 General Assembly and Summer Symposium. In these meetings, Ukrainian members have benefitted from presentations by EU institutions on European regional funds they are eligible for, met with potential partner regions for building consortiums, and learned about enterprise partnership opportunities to support the economic recovery of Ukraine.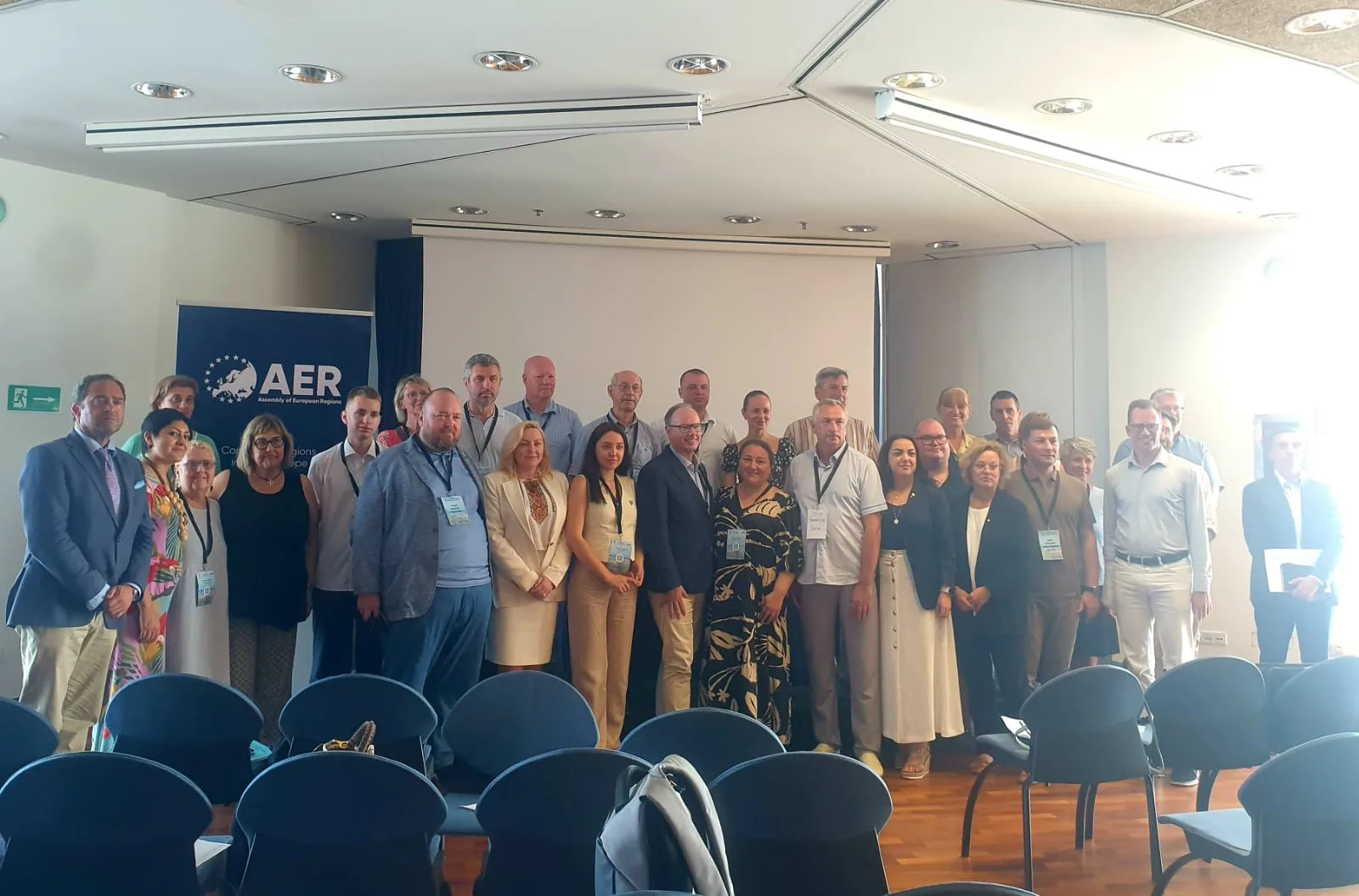 We were also honoured to welcome Sergii Miliutin as one of the AER's Vice Presidents at our 2023 General Assembly. In July 2023, Vice President Miliutin hosted a Forum for Polish and Ukrainian cities on the topic of ongoing cooperation and post-war support, which you can read about HERE.
How AER supports Ukraine at the European level
The Assembly collaborates with partners in pan-European coalitions to support Ukraine. For example, we are an active member of European Alliance of Cities and Regions for the Reconstruction of Ukraine, and a member of the Council of Europe's platform Cities 4 Cities. We also collaborate with civil society organisations committed to supporting Ukraine, notably the Institute of Innovative Governance—IIG, with whom AER co-organised the first meeting of our Focus Group in Cluj-Napoca (RO) in March 2023.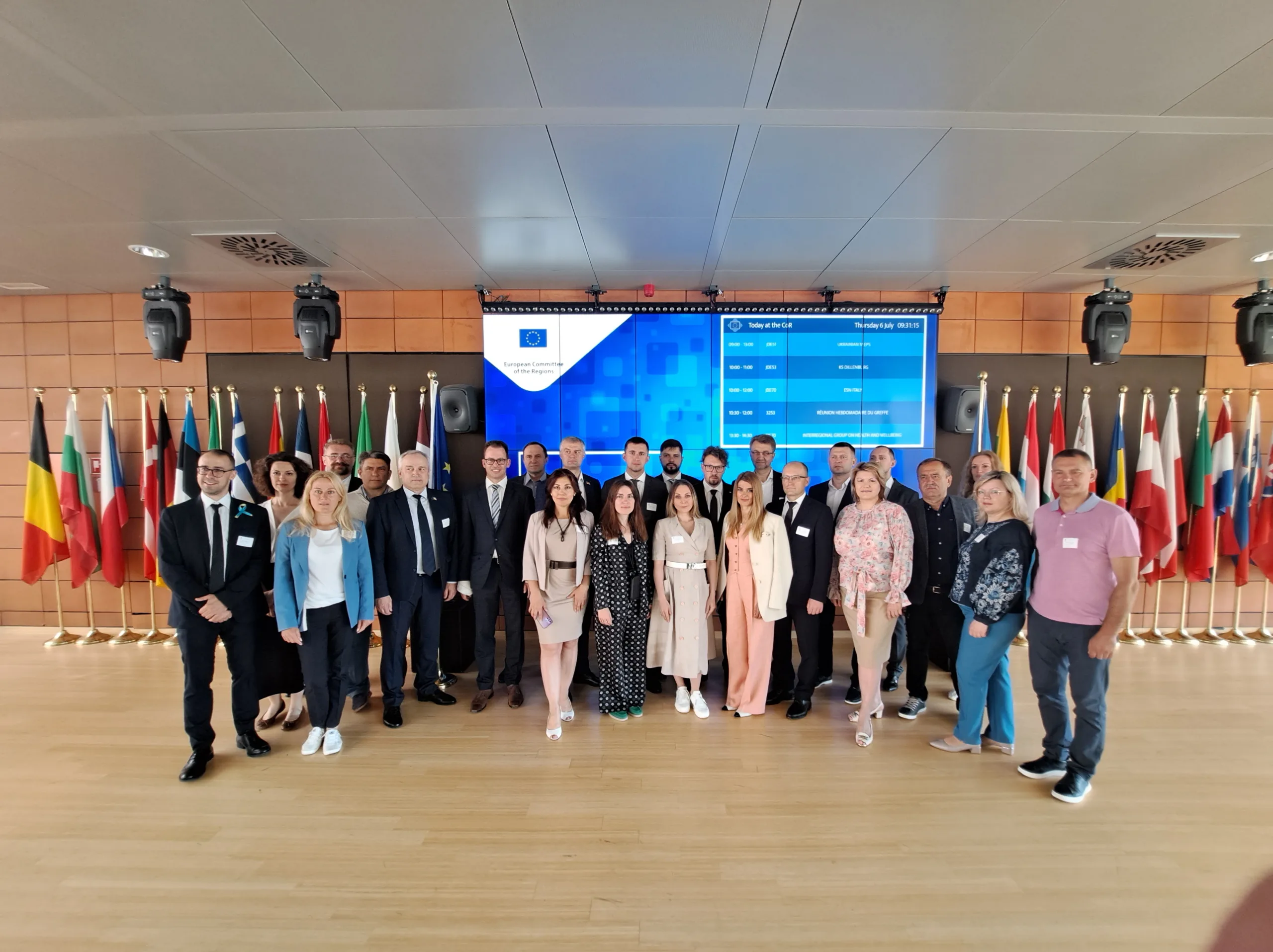 AER is active in supporting Ukraine at regional, national and European level. That is why in June 2023 our Focus Group welcomed to Brussels a delegation of national politicians from the Verkhovna Rada of Ukraine.
This study visit—their first to Brussels—was organised by the Centre for Legal and Political Reforms and U-LEAD with Europe. AER was proud to co-organise high-level meetings with institutional partners at the European Commission, European Committee of the Regions and the European External Action Service, alongside meetings with Vice Presidents Jean-Luc Vanraes and Lukas Mandl MEP, member regions Västra Göteland (SE), Lower Austria (AT), Burgenland (AT), Catalonia (ES) and Transcarpathiia (UKR). You can read a wrap-up article HERE.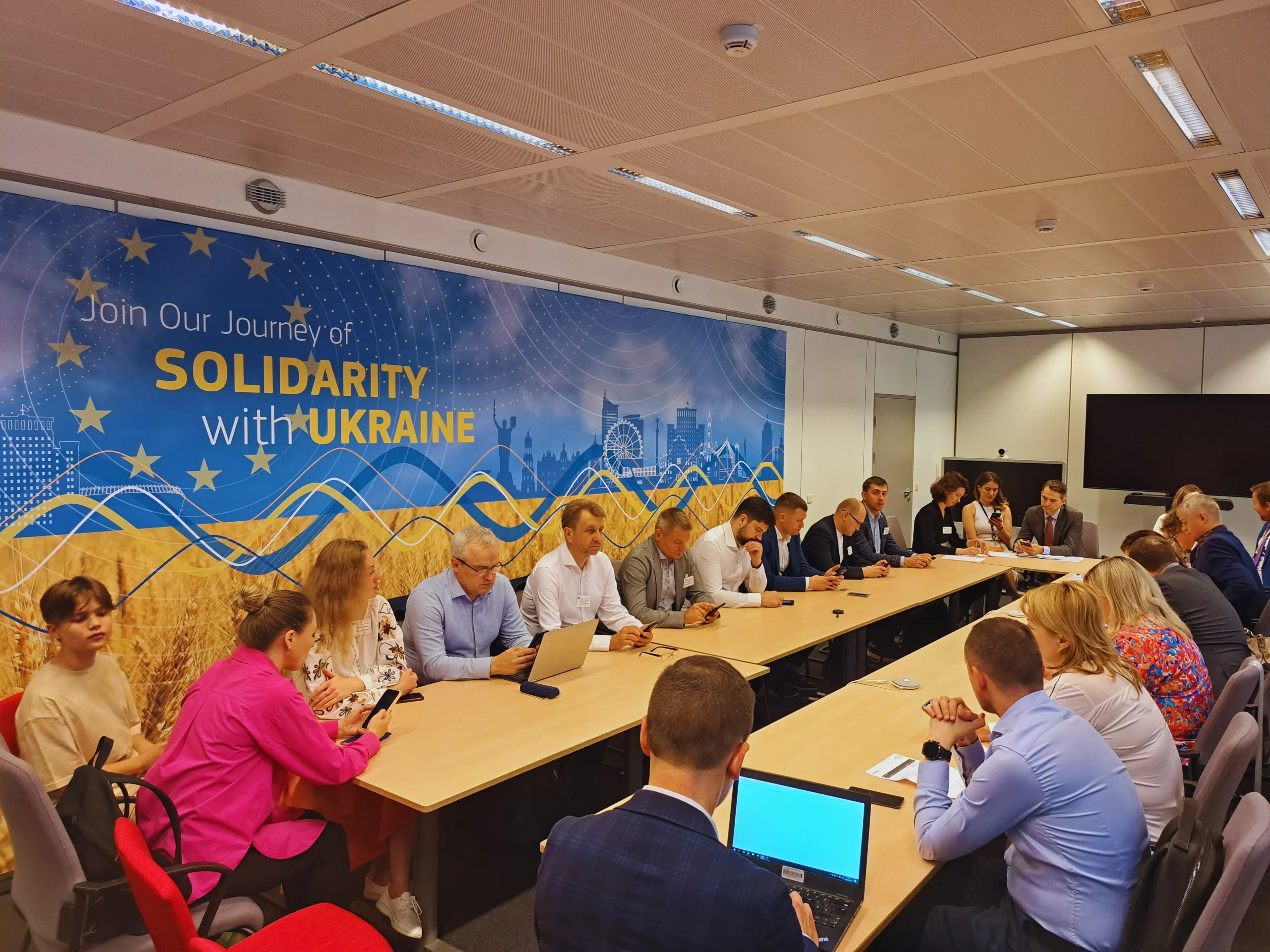 Want to get involved in AER's work to support Ukraine?
If you are interested in supporting the work of the Ukraine Focus Group, please send an email to Member Relations Coordinator, Justin Sammon at [email protected], answering the following questions (as best as possible) with the subject header: AER Ukraine Focus Group + (your region's name).
What initiatives is your organisation running to support Ukrainians in your region?
Is your region in a position to offer placements for students from Ukraine in educational institutions, or medical training in hospitals?
Is your region/organisation able to procure humanitarian aid, shelters, or energy generators that can be shipped to Ukraine?
Is your region/organisation a member of other multi-stakeholder groups or initiatives to support Ukrainian regions? Is your region interested in twinning initiatives with our Ukrainian members?
Are there particular areas/industries of expertise where your region can support private sector development in Ukraine, share best-practices, or find markets for Ukrainian products?
Are you interested in joining the meetings of the Ukraine Focus Group, and receiving updates on priority requests, share networks and best practices with Ukrainian members by email?
Read more about how AER supports Ukraine