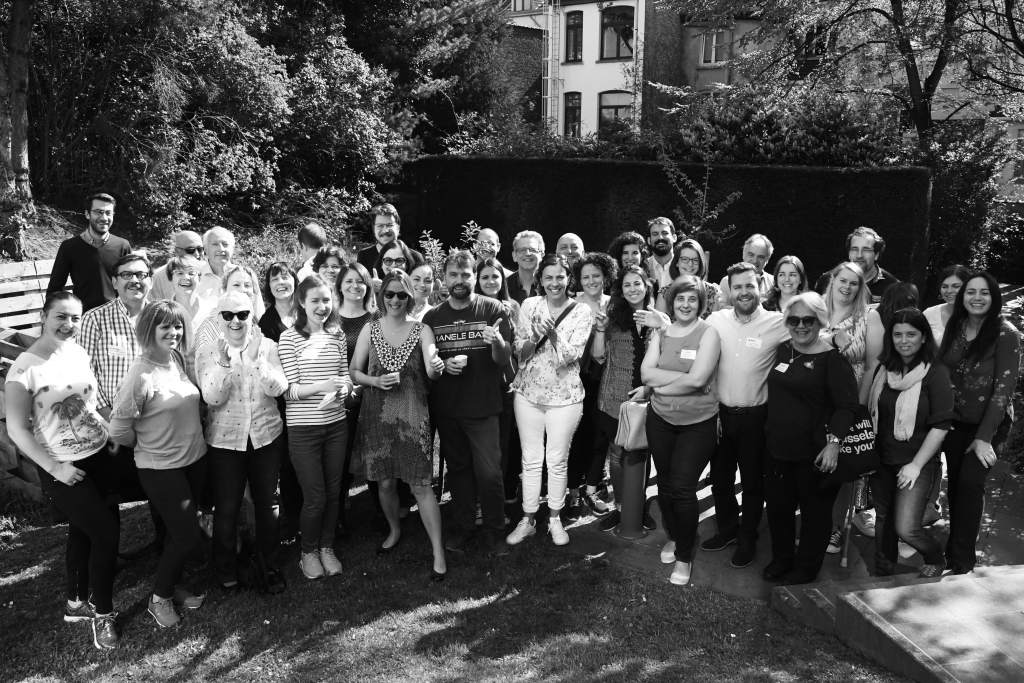 Eurodyssey is AER's youth mobility programme operating between AER's member regions for over 30 years. Set up in 1985 and thus being AER's first exchange programme. Its aims are to improve the chances of young Europeans to integrate into working life by offering them the opportunity of work experience abroad.
The programme is open to young Europeans between the ages of 18 and 30, unemployed or recently qualified, living in a participating region. The work placements are organised and financed by the host regions. Since its creation, over 10,000 young people have benefited from Eurodyssey work placements.
Objectives
Regions which wish to develop mutual exchanges must be AER members and join Eurodyssey. While remaining autonomous, they contribute to promoting the Europe of regions. By the privileged links that they create among them, regions enhance young people's open-mindedness and European citizenship.

Young Europeans acquire new competencies and make the most of them in the labour market. They discover another culture, gain independence and can improve their foreign language skills.

Companies open up to Europe, participate in the training of young people and improve their image.
Website
Further information can be found on Eurodyssey's own website.
Testimonials:
Eurodyssey 35th Anniversary Video: 

Eurodyssey promo-video: 
Video credits: @Brussels International
Eurodyssey Member Regions


Statistics

AER Eurodyssey President
Esther Estany
Region: Catalonia (ES)
Seconded officer: Adriana Andrés Comas
Steering Committee Members
Laurence Hermand
Region: Wallonia (BE)
Email: laurence.hermand(at)cfwb.be
Arlette Brone
Region: Brussels (BE)
Email: abrone(at)actiris.be
Agneta Kardos
Region: Timis (RO)
Email: agneta.kardos(at)cjtimis.ro
Emilio Terrado Vicente
Region: Valencia (ES)
Email: terrado_emi(at)gva.es
Vitória Soares
Region: Azores (PT)
Email: maria.vm.soares(at)azores.gov.pt
Antonis Kafouros
Region: Union of Cyprus Municipalities (CY)
Email: [email protected]
Michele Monteleone
Region: Valle d'Aosta (IT)
E-mail: m.monteleone(at)regione.vda.it
Follow Eurodyssey!
Instagram: @Eurodyssey
Twitter: @Eurodyssey