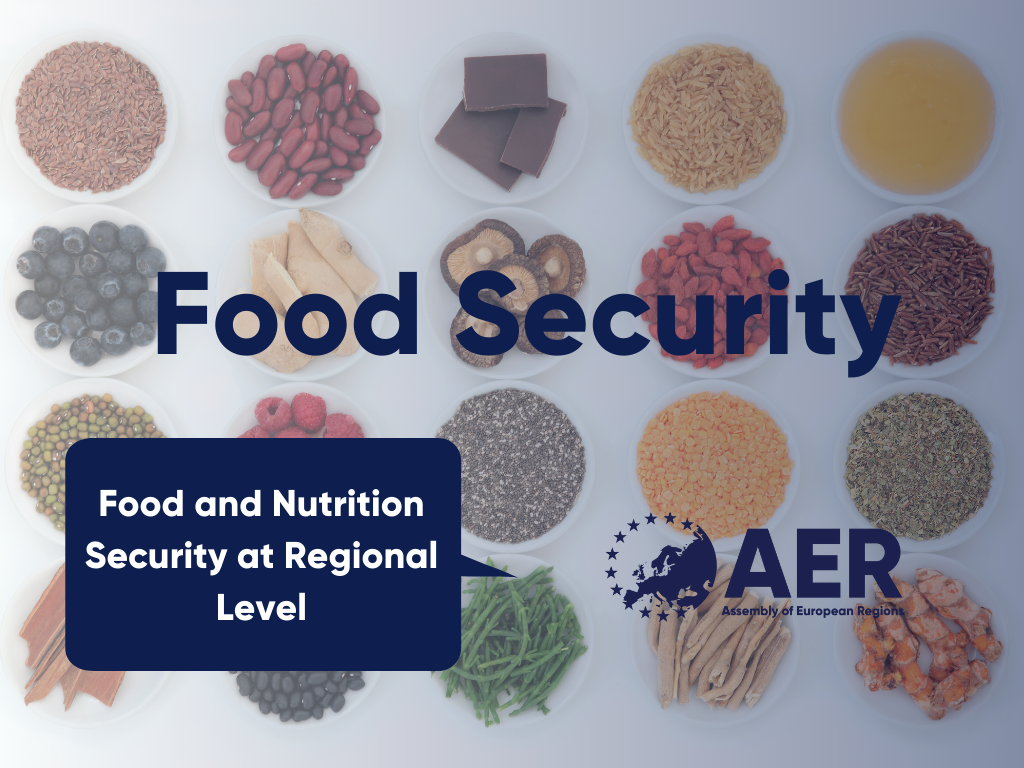 Share this!
The AER Bureau Meeting in Larnaca (CY) on 6 June included an in-depth panel on "Sustainability from Farm to Fork", moderated by Irén Lejegren, Chair of the AER Task Force on Food Security, Region Örebro (SE).
The session looked at the challenges and opportunities involved in developing sustainable and inclusive food systems at regional level.
The Agricultural Research Officer at Agricultural Research Institute of Cyprus, Dionysia Fasoula, spoke about the major social, environmental, political and scientific challenges facing food security in Europe. She said that adopting a participatory approach, investing further in organic farming and agroforesting, and creating better awareness and education are key to deliver the solutions to these challenges and a prerequisite to accelerate the transition to sustainable food systems. 
Yannis Fallas, Member of the European Bioeconomy Stakeholders Panel, added that food security is a complex interplay of different but connected factors, policy areas and actors that regional authorities must take into account to develop sustainable food systems. The Director of the West Macedonia Bioenergy and Environment Cluster referred to the link between bioeconomy food objectives and energy, touching upon a wide range of aspects such as bioenergy, food waste, circular economy, better agricultural education, rural-urban linkages, rural development and innovation. 
Rastislav Trnka, Member of the European Committee of the Regions, presented the opinions of the EU's assembly of local and regional elected representatives on promoting food security. The Chairman of Košice Self-Governing Region stressed that a comprehensive EU food policy, in line with a multi-level governance principle is the right way to achieve future-proof food systems. Rastislav Trnka asserted that addressing climate change and environmental challenges, sustainability, food waste, healthy diets and public procurement rules, together with information campaigns, will be key to developing innovative food strategies across Europe.  
Maria Nikolopoulou, Member of the European Economic and Social Committee, highlighted the importance of all relevant stakeholders from the food system to work together to tackle the food security challenges and develop innovative food strategies, notably through food policy councils. If we want to achieve food security in Europe, we need a comprehensive food policy and a shift to "food citizenship", she said.
The outcomes of the debate will inform the development of the AER position paper on food and nutrition security to be presented at the Autumn Bureau Meeting 2019.
Follow AER!