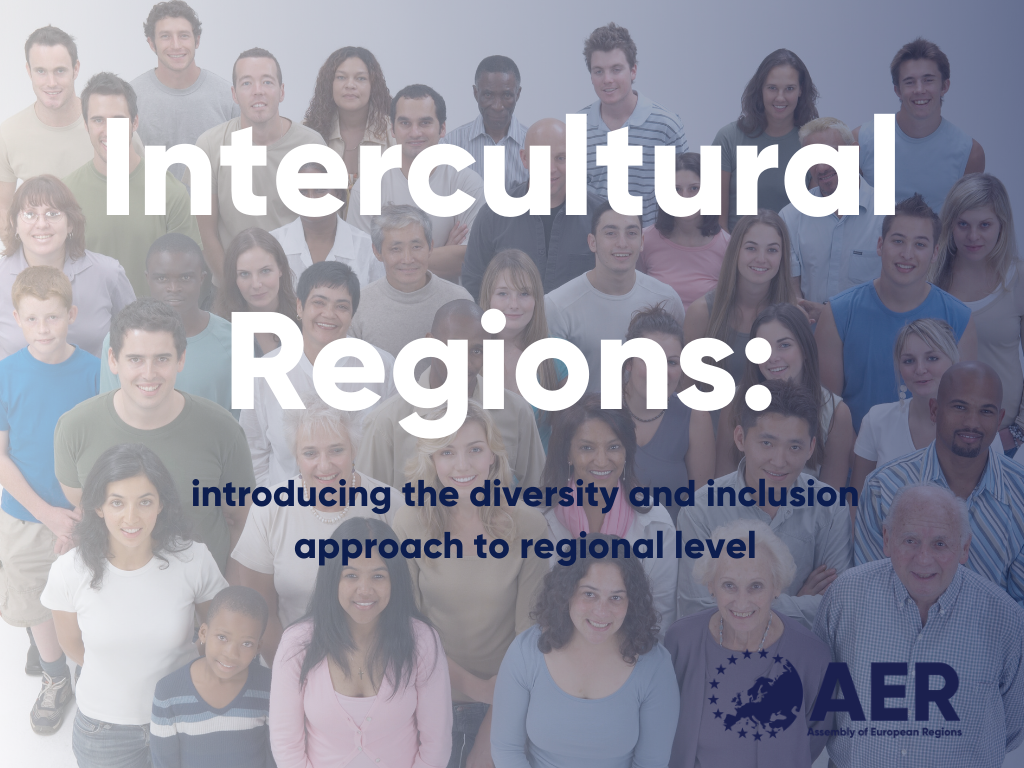 Share this!
AER's General Assembly and Spring Bureau Meeting in Larnaca (CY) on 5-6 June 2019 brought together regional leaders from across Europe to discuss how to harnesses the benefits of migration and diversity for a more inclusive and democratic Europe.
Round Table "Connecting the dots – Multi-level, Multi-actor Migration"
During the Round Table "Connecting the dots – Multi-level, Multi-actor Migration" on 5 June, representatives of local and regional authorities, civil society organisations and European Institutions shared experiences and methodologies on how to achieve a common approach among different stakeholders and better multilevel coordination on welcoming migrants and refugees. The event was held in the framework of the "AMiD – Access to Services for Migrants with Disabilities" project, supported by the Asylum, Migration and Integration Fund (AMIF) of the European Union.
Breakfast Briefing on Intercultural Regions
At the Breakfast Briefing on 6 June, moderated by the AER Vice President for Democracy, Nina Björby, AER members discussed approaches to more effectively managing migration and diversity for more inclusive communities.
Albert Castellanos, AER Vice President for Interregional Cooperation and Mediterranean Affairs and Chair of the AER Task Force on Migration, highlighted the importance of interculturalism as a policy approach in our increasingly diverse societies. Projecting a positive attitude towards migration and diversity, interculturalism offers a more valuable narrative for public action, he stated.
Irena Guidikova, Head of Division Inclusion and Anti-Discrimination Programmes of the Council of Europe, presented the Intercultural Cities Programme. This flagship programme of the Council of Europe assists local authorities in designing policies based on the intercultural integration policy model. Implemented in more than one hundred cities in Europe, it aims to foster connections and inclusive collective identity, managing diversity as an opportunity, while also ensuring equal access to rights and opportunities for all. Introducing the intercultural approach to regional level is key to increasing the impact of intercultural integration on managing migration and diversity in Europe, proclaimed Irena Guidikova.
Member of Limassol Municipal Council, Neophytos Charalambides, presented the experience of the Limassol Intercultural Council. This multi-stakeholder consultative body is based on the Council of Europe Intercultural Cities programme and aims to advise local authorities on the integration challenges faced by migrants.
AER member regions committed to work even more closely together and exchange on migration, diversity and inclusion policies, governance and practices within a European informal network of intercultural regions.
Bureau Position on Intercultural Regions
During the AER Bureau Meeting on 6 June, Bureau Members adopted a Position "Towards an Intercultural Europe", proposed by the Chair of the AER Task Force on Migration, Albert Castellanos, Catalonia (ES). The position calls for European institutions and national governments to adopt a proactive agenda when managing migration, building a comprehensive approach that goes beyond security-driven measures. Regional leaders urged the Council of Europe, the European Union and their Member States to make inclusion a priority and to provide increased funding and resources for the integration of migrants, using a multi-level and multi-actor approach.
What's next?!
On 25 June 2019, The Regions for Integration Initiative will host a seminar "Integration of Migrants and Refugees in Small Territories: A factor for local development" in Brussels at the European Committee of the Regions. See the Draft Agenda and register HERE.
Follow AER!