AER is closely monitoring the situation relating to the novel coronavirus (COVID-19).
Below you may find some links to resources that may be useful to your region.
---
AER Response to the Amendment of the European Union Solidarity Fund
AER welcomes the proposal from the European Commission to extend the scope of the European Union Solidarity Fund (EUSF) to include major public health emergencies. AER lauds the quick approval from both the European Parliament on 26 March 2020 and the European Council on 30 March 2020.
Read the AER Response in full HERE. 
Essential practical advice on Erasmus+ and European Solidarity Corps mobility
This factsheet gives essential practical advice to participants in light of the COVID-19 outbreak.
Central European Initiative: Extraordinary Call for Proposals in fields of healthcare, education & MSMEs for Central Europe.
Read more about this opportunity here.
AER analyses & responds to the EU Coronavirus Response Investment Initiative
The Assembly of European Regions (AER) welcomes the proposal from the European Commission to mobilise investments in the healthcare systems of the Member States and in other sectors of their economy in response to the COVID-19 outbreak. AER agrees that flexibility and speed are needed in addressing this crisis and to ensure that there are financial means to make the needed investments without delay to minimize the long-term economic impact.
Read our response in full here.
Consult the proposed CRII Distribution per EU Member State here.
EU Supports for National & Regional Levels
Commissioners Elisa Ferreira & Nicolas Schmit have sent letters to all EU Member States to inform them of supports for national, regional and local communities to contrast the spread.
EPRS Briefing
The European Parliament Research Service has prepared a briefing entitled "What can the EU do to alleviate the impact of the coronavirus crisis?"
Read the briefing in full here.
Relaxed Restrictions on State Aid
The European Commission has announced new temporary measures relating to State Aid in a document entitled " Temporary Framework for State aid measures to support the economy in the current COVID-19 outbreak"
The document may be read in full here.
---
The Assembly of European Regions
The AER Secretariat is currently teleworking as a result of the COVID-19 Virus.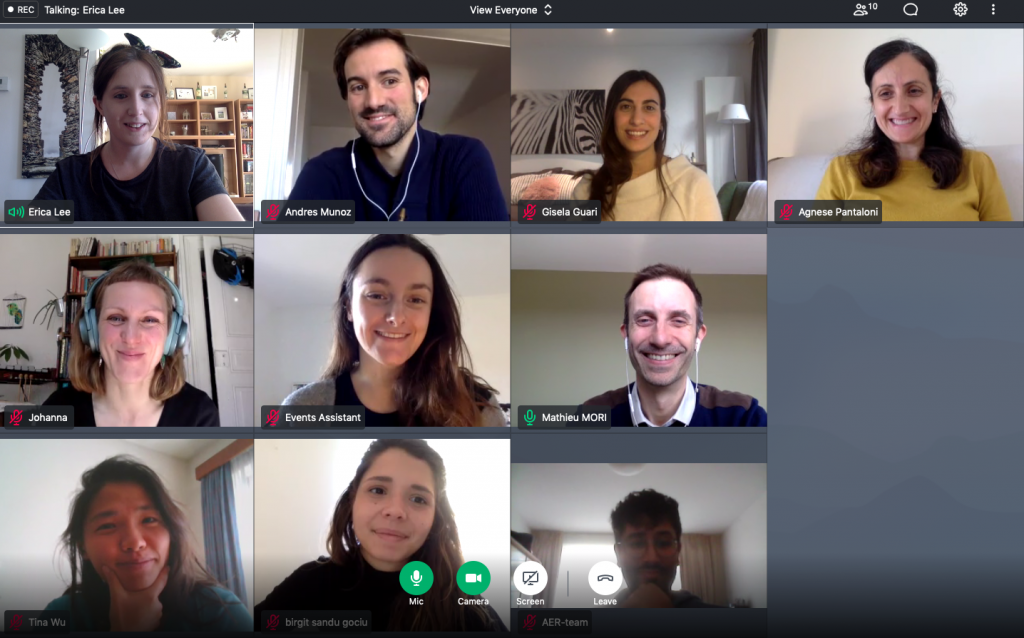 We remain reachable, as usual, by email/phone and video conference – visit the Secretariat webpage for our contact details.
AER is reviewing our events & meeting calendars on a regular basis. Keep an eye on our events webpage for further information.
The Eurodyssey Programme has been temporarily suspended. Read this article for more information.
---
Useful Links
Health Guidelines
Please follow the World Health Organisation and European Centre for Disease Prevention and Control for the latest guidelines, as well as those of your national and regional authorities.
COVID-19 Statistics
The latest statistics from the European Centre for Disease Prevention and Control (ECDC)
European Action
EU/EEA and the UK
Sources of updated information on COVID-19
Council of the European Union
The European Parliament
The European Commission
---