We are a network
Multiple times per year, AER brings together regions, so that they may stand stronger together, and grow in a space of best practice exchange.

SAVE THE DATE – 2022 Autumn Bureau Meeting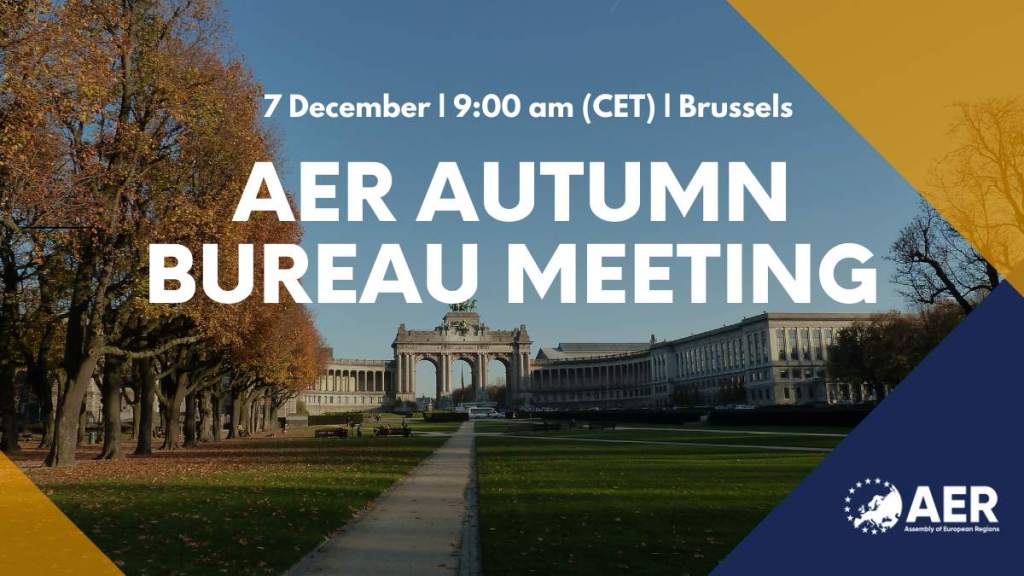 [Registrations will open soon]
You are invited to mark your calendars for the Autumn edition of the AER Political Bureau, taking place on 7 December in Brussels.
Bureau Nominations
Ratification of the members of the Bureau will occur at the General Assembly in Brussels on 14 October 2022.
We are inviting AER members to nominate four representatives per State represented within the AER (two Bureau members plus two substitutes) by completing the online nomination form. The nominations submitted must reflect the consensus reached by member regions from the same country.
The list of current Bureau members can be found here.
Deadline for nominations: All completed nomination forms must be submitted no later than 23 September 2022.
Contact: Should you have any queries regarding the nomination process please do not hesitate to contact the AER Secretariat, Gisela Guari at [email protected] and Niccolò Giusti at [email protected]
Call for Amendments – Position Paper on Jobs, Growth & Amendments
AER members are invited to propose their amendments to the Draft Position Paper on Jobs, Growth and Investment.
This draft paper sets out recommendations on how regions can boost growth, drive investment and create jobs that will accelerate Europe's economic recovery. This position will be discussed and voted upon by Bureau members at our Autumn Bureau meeting on 7 December 2022.
Members are invited to submit amendments before 1 October 2022 via the online form. More information is available in our article.