We are a network
Multiple times per year, AER brings together regions, so that they may stand stronger together, and grow in a space of best practice exchange.


Includ-EU Online Session: "Anti-discrimination: a Transformative Approach for Organisations"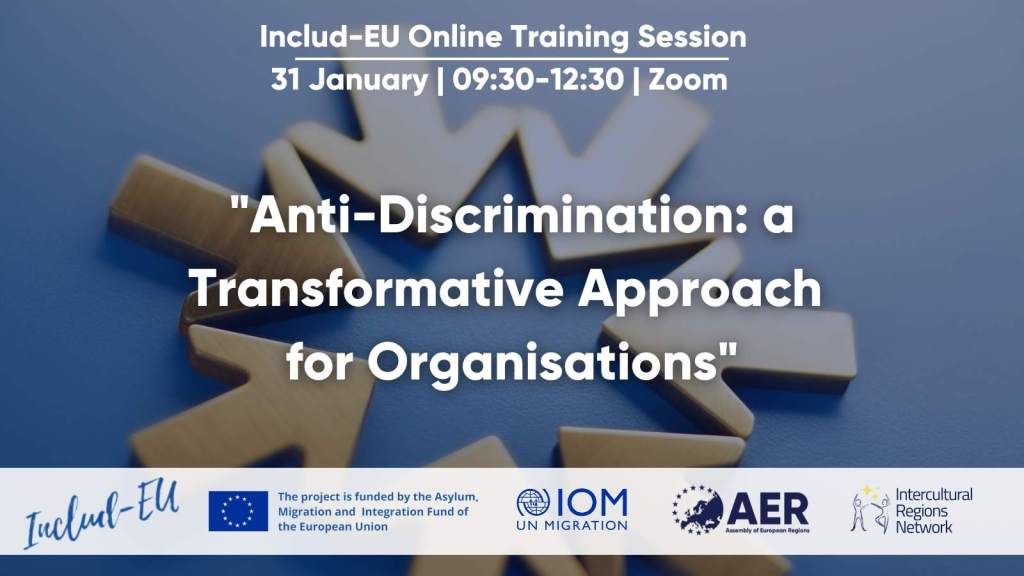 This online session focused on how we can identify and prevent systemic discrimination in our environments. It was led by Diversity Equity and Inclusion Expert, Author and Podcast Producer Prisca Ratovonasy. She shared the stage with Mame-Fatou Niang, Associate Professor, Author and Artist-in-Residence at Ateliers Médicis.

The slides of the training are available here
The bibliography is available here, it is in one document with the agenda
This session was held in English and simultaneously translated into Italian, Slovenian, Romanian, Greek, Spanish, and Dutch, allowing us to grow our community and involve more and more institutions.
This was a rare opportunity to bring together an international community with 7 European languages around a shared objective to make services and organisations more inclusive.
The session enabled all participants and organisers to:
better understand the stakes
raise awareness on the transformative dimension of addressing discrimination
get actionable knowledge, ready to use
If you missed this, please contact us ([email protected])
This online training session is organised in the context of INCLUD-EU, an EU project funded by the Asylum, Migration and Integration fund (AMIF) which contributes to building more inclusive and cohesive European societies by enhancing knowledge, driving innovation, and stimulating cooperation between local and regional authorities in the European Union. To know more about the project, visit the project website.