We are a network
Multiple times per year, AER brings together regions, so that they may stand stronger together, and grow in a space of best practice exchange.

Eurodyssey Forum 2019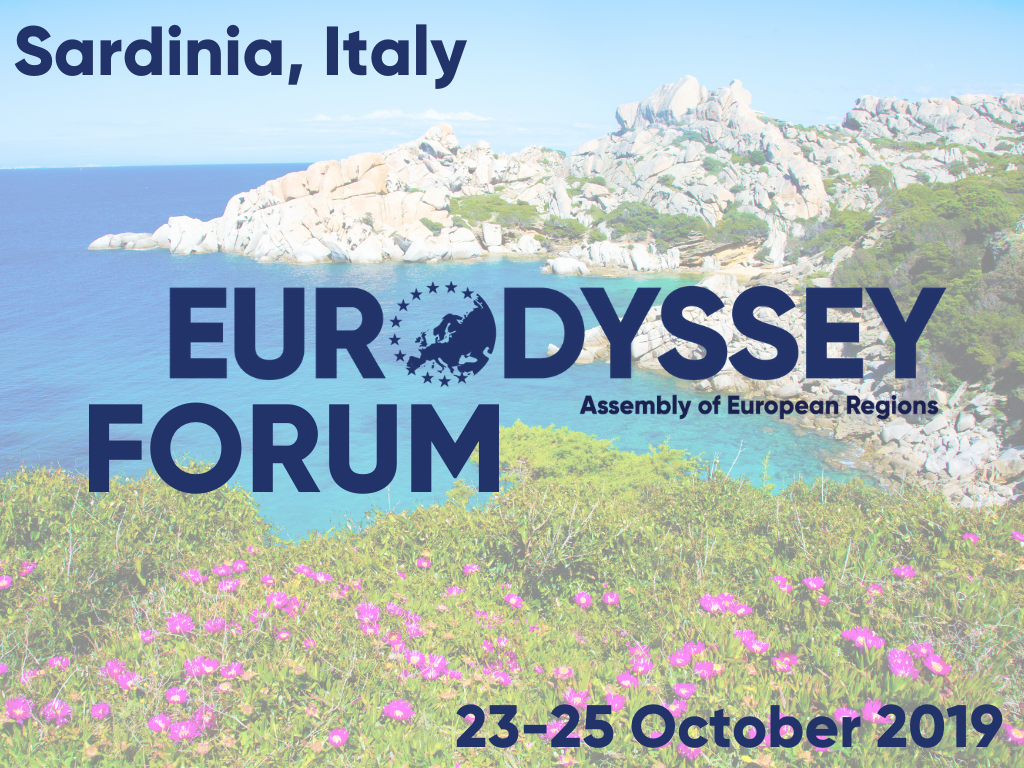 SAVE THE DATE!
The Eurodyssey Forum 2019 will take place in Cagliari, Sardinia on 23-25 October 2019.
Arrival is anticipated during the day on 23 October.
For this year's Forum, the Secretariat would like to extend the invitation to the person responsible for communications in your region to think up together a communication strategy for Eurodyssey.
More info to follow shortly!
Programme Overview
Related Articles