We are a network
Multiple times per year, AER brings together regions, so that they may stand stronger together, and grow in a space of best practice exchange.

REGIONerating Europe
8 October 2019 09:15

-

10:45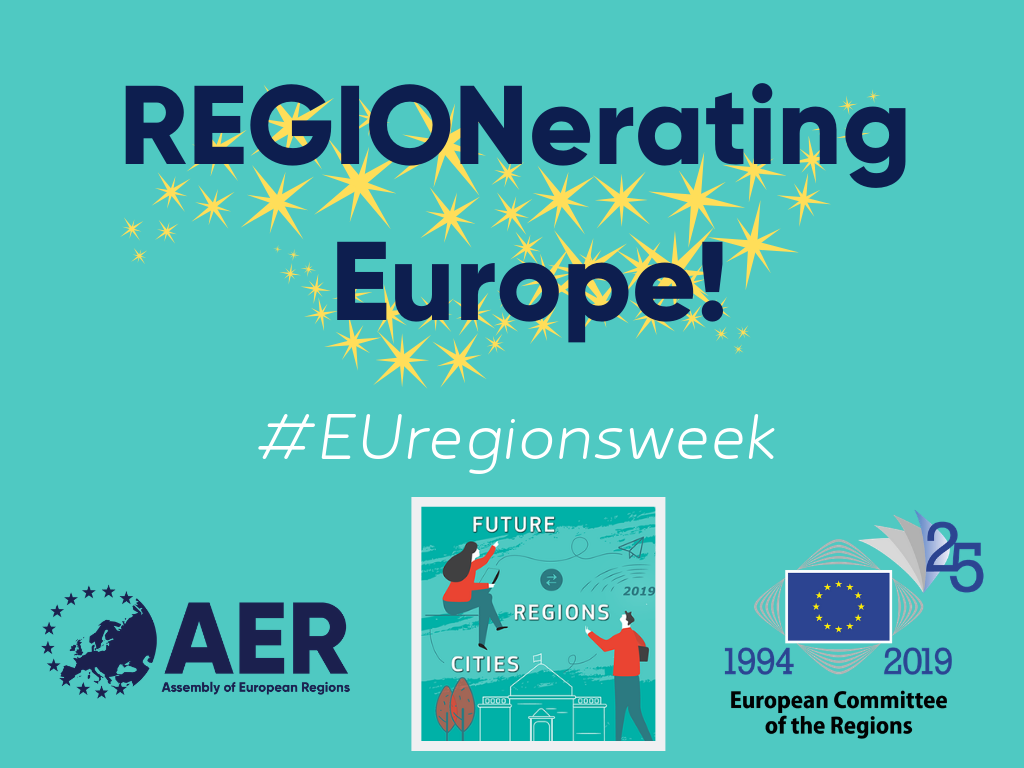 The European Week of Regions and Cities is an annual four-day event during which cities and regions showcase their capacity to create growth and jobs, implement European Union cohesion policy, and prove the importance of the local and regional level for good European governance. It will take place from 7-10 October 2019 in Brussels.
AER is proud to host a workshop in the context of #EUregions week:
REGIONerating Europe
As a new European Parliament has recently been elected and a new Commission is being appointed, this workshop will stimulate debate around key challenges facing the EU today and how regions can help to create a more democratic, inclusive and sustainable Europe. In this session, regional leaders from across Europe will discuss how regions are tackling these challenges and how to better involve regional authorities and their citizens in EU policy-making and implementation so that EU policies and legislation deliver the best outcomes for EU citizens, building a Union they trust and support.
How to reach out to citizens and foster their engagement, in particular, young people, in the EU democratic process and policy-making? How to make cohesion policy and its role in building a more democratic, inclusive and sustainable Europe more visible to its citizens? How to more effectively involve local and regional authorities in EU policy-making in order to bring the EU closer to its citizens? These and more will be some of the questions to be explored during the workshop.

*please note you need to sign in with EU Login to register for this and all #EUregionsweek sessions
Date: 8 October
Time: 9:15 – 10:45
Venue:
Building CoR – VM building, Room VM 1.
Address: Rue Van Maerlant, 1040 Brussels
Visit the #EUregionsweek homepage