We are a network
Multiple times per year, AER brings together regions, so that they may stand stronger together, and grow in a space of best practice exchange.

2018 AER Summer Academy in Maramures
6 August 2018 00:00

-

10 August 2018 00:00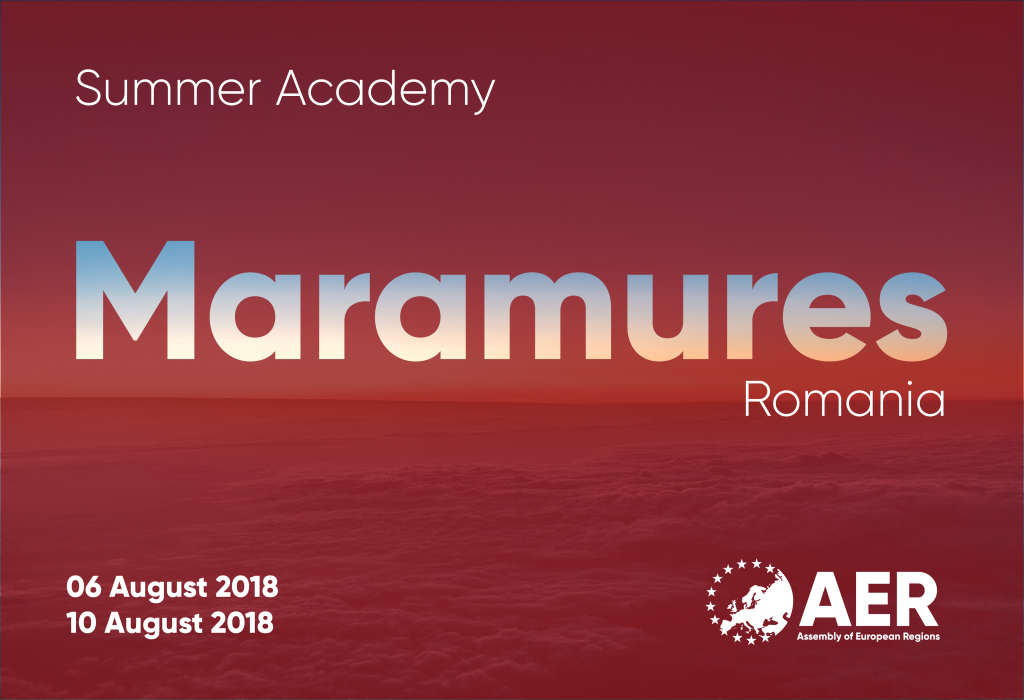 REGISTRATIONS ARE NOW CLOSED!
Deadline for payment and registration: 31 July 2018
The 2018 AER Summer Academy will be held in Maramures, Romania from August 6th-10th, with an optional programme on the 11th. This year's theme is Cultural Heritage for Regional Attractiveness, which coincides with the European Year of Cultural Heritage.
As a distinctive mark of each region, cultural heritage is a central part of every society. It is visible in architectural, natural, industrial and urban wonders. Experienced in the traditions passed on to each generation, cultural heritage is also a critical component of regional development. Delegates will share experiences about how cultural heritage contributes to the vitality and intrinsic value of their region. Through interactive workshops attendees will explore what cultural heritage means for regional policy makers and how it can contribute to the attractiveness of regions as places for people to work, live, and travel in.
General Programme
Useful documents:
Practical Information
Detailed Programme
Registration form
Presentations
Plenary Sessions
Workshops
Videos
Pictures
Just click here to download all the pictures by Maramures County Council !
Follow us on Facebook!
Join the AER 2018 Summer Academy group on Facebook to get the latest
news!
Help us to spread our Facebook event!
Related Content
Discussing Cultural Heritage at the 2018 Summer Academy Plenary Sessions
Gävleborg: Virtual reality to communicate the essence of a heritage site
YRN's perspective on Cultural Heritage: preserving the old while facing the new
New cultural heritage through the Norwegian Youth Festivals of Art (UKM)
Cultural heritage for jobs: incredible stories at AER Summer Academy