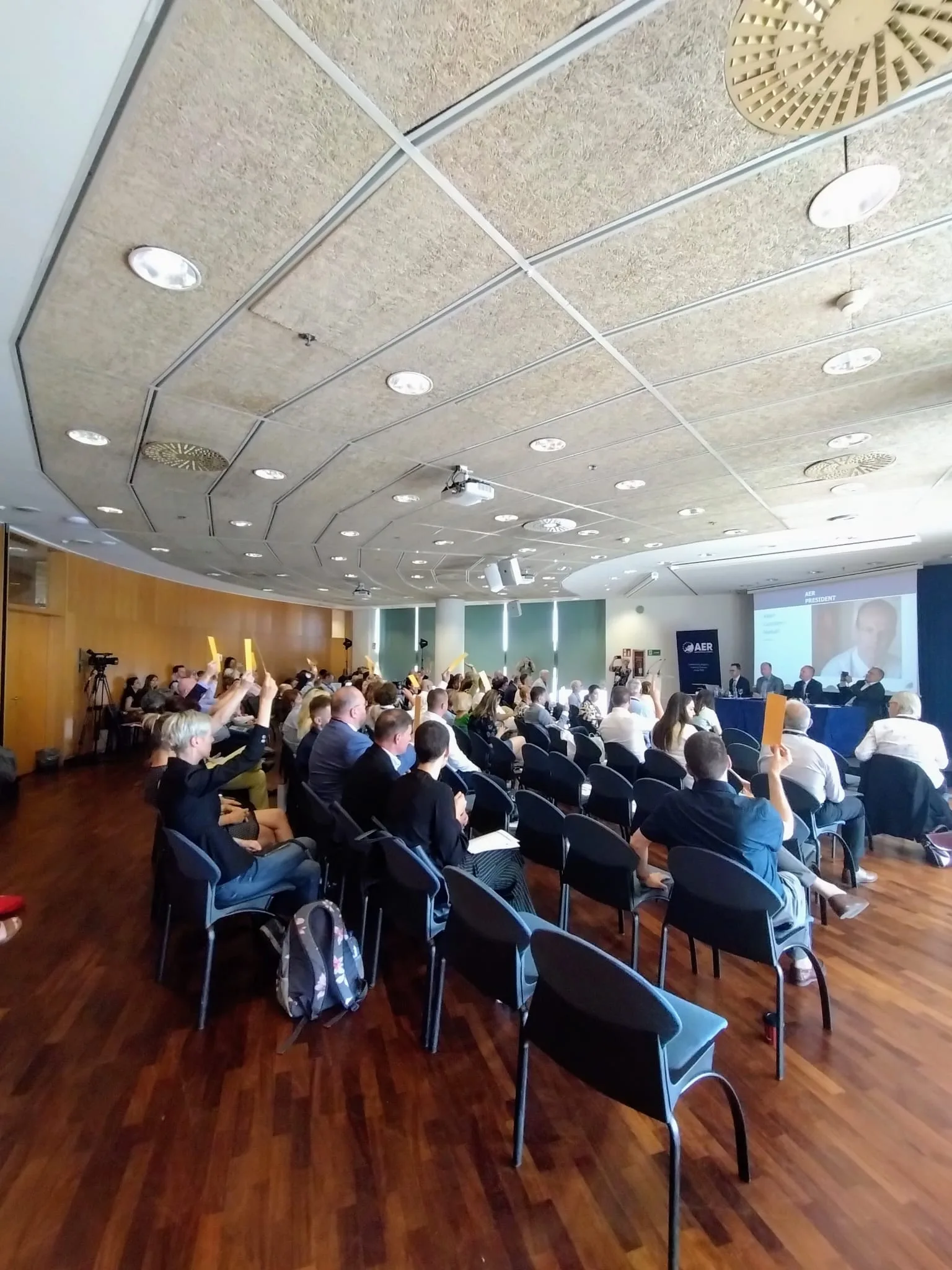 The General Assembly is the highest authority of AER and convenes representatives of all its full members.
Associated members and observers are invited to participate and may address the assembly. However, they don't have the right to vote. The General Assembly charges the Executive Board to implement its decisions.
The General Assembly
Approves the accounts of the previous year;
Ratifies the budget forecast of the current year;
Approves, upon the Executive Board's proposal, the draft budget for the following year;
Adopts the annual reports from the Executive Board, the Bureau and the Thematic Committees;
Ratifies the Executive Board's decision concerning the admission of new members and decides upon the loss of membership;
Ratifies the Procedures.
The General Assembly elects the members of the Executive Board.
Recent articles about the General Assembly
---