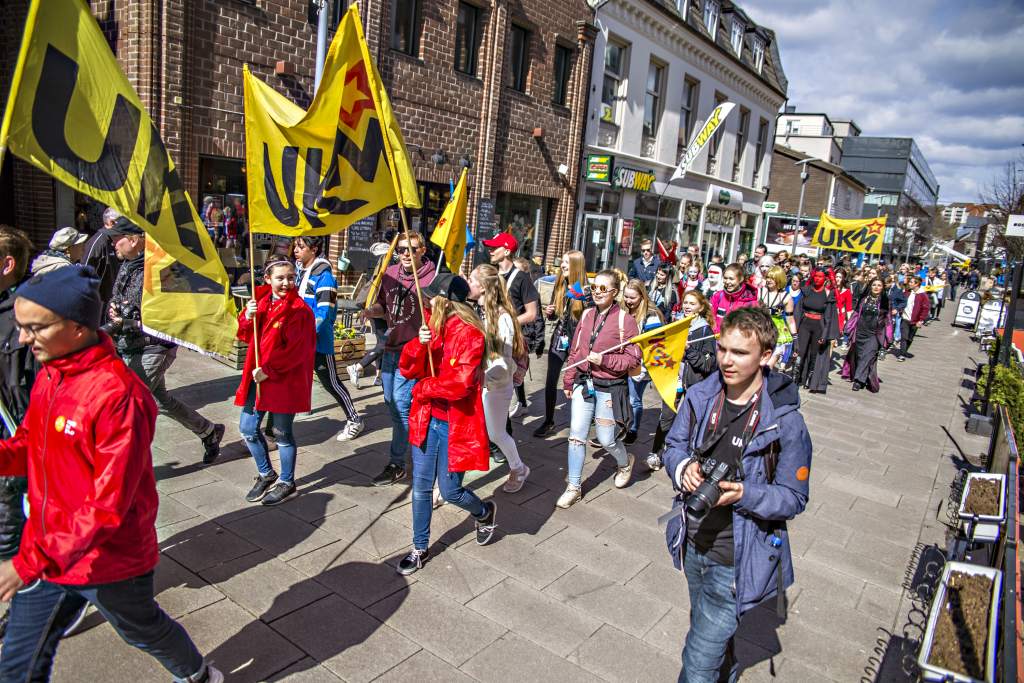 Share this!
The Norwegian Youth Festivals of Art (UKM) will participate at 2018 Summer Academy in Maramures  with a workshop that aims to stimulate young people's creativity and make their cultural activity visible. 
UKM is a cultural initiative and involves young people between the age of 13 and 20. The first festival took place in 1985 and within a few years almost all the regions had joined in in the activities, becoming an active part of the event. For more than 30 years Norwegian municipalities and regions have worked together to give young people the opportunity to express themselves through art, music, media and film. There has been tremendous growth in the participation and, in 2018, more than 22.000 young people took part. Young people are increasingly active in the planning and decision-making process in UKM. This may go somewhat towards explaining the vast interest for Norwegian artists in participating. 
Not just a festival…
The Norwegian Youth Festivals of Art (UKM) has allowed many young people make their starts in the creative industry: Cashmere Cat, Margareth Berger, Astrid S, Jaga Jazzist, Ingrid Bolsø Berdal and Karpe Diem, amongst others. Listen here to the fantastic voice of Ronja Keyvan, who participated in the Norske Talenter (famous Norwegian talent show) after being in UKM, or Mirre, a young artist that opened a youtube channel to share his rapping skills.
Some of these young talented artists will perform live duirng the Summer Academy in Maramures.

Check below the trailer about UKM festival that summarise young participants' enthusiasm and organisers' dedication:
Take-away
The aim of the workshop is to understand how important it is to organise cultural events  in regions. This workshop fits in nicely with the European Year of Cultural Heritage and has been designed to give a voice to young artists.
The workshop is interactive, with artists sharing their own experiences. The Summer Academy will also be an opportunity to meet with the Østfold County Council, which aims to develop an international network of partners for youth creativity and art mobility projects.
Registrations open!
If you want to participate in this workshop (and indeed many others!) just check the Summer Academy practical information and then fill in the registration form available at the AER event page for the 2018 Summer Academy in Maramures (RO).
Check every detail of the event by clicking on the link below!
Follow AER!