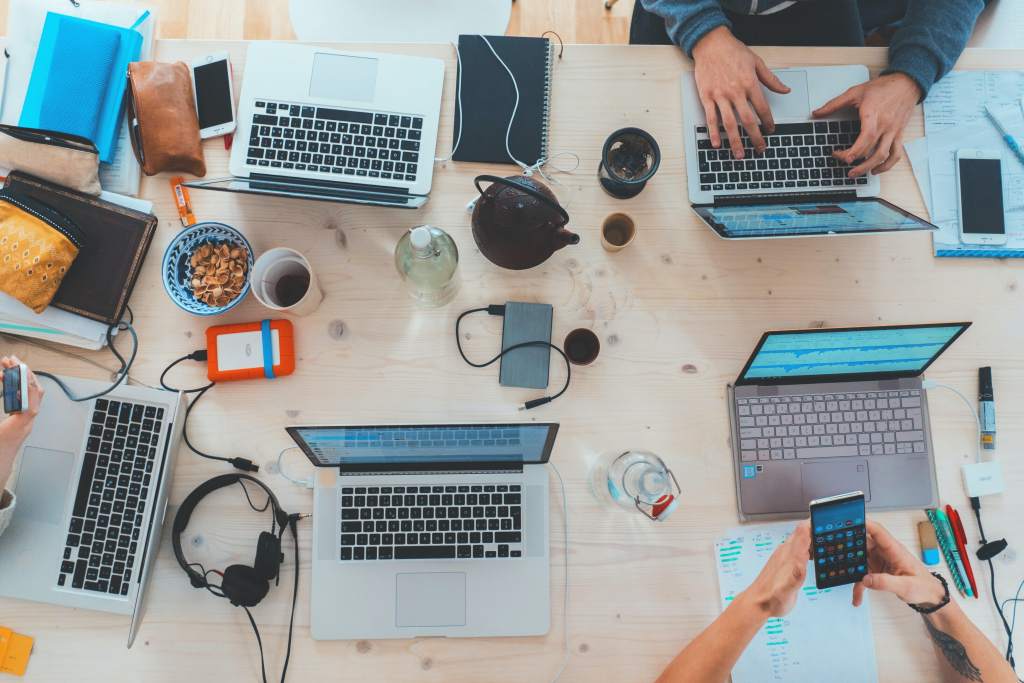 Share this!
Interested in knowing more about how you can be involved in the SKILLNET project and what opportunities are available to you? AER is launching an informative campaign on SKILLNET's core activities to answer these questions and ensure that our members and broader audience can gain the most out of the project! In the first contribution, we cover the 18 webinars on EU funding opportunities and the newly established Partnership in Focus hub – Read the full article and get involved!
SKILLNET – Context and Aims
SKILLNET is a project co-financed by the Erasmus + programme and it aims to strengthen and improve the Vocational Education and Training (VET) system's capacity to design effective and high-quality programmes that are tailored to current societal conditions and needs. Specifically, SKILLNET comes from the identification of challenges to the current VET systems – such as the globalisation and internationalisation of the economies and job markets, the transformation towards information and knowledge-based society, and the ineffectiveness of the current VET systems in adapting to these conditions leading to a widespread skills mismatch between the market needs and the workforce. As a result, a major rethinking and redesigning VET systems' framework is a top priority for VET providers, policy and decisions makers and all the stakeholders working within VET systems. In doing so, SKILLNET attaches core importance to the establishment of enhanced transnational and cross-sectoral partnerships promoting exchanges and joint actions among experts from different regions/countries and fields.
Webinars on EU Funding Opportunities – Scope and Goals
In this framework, SKILLNET focuses on both ideas and actions. By launching a series of 18 webinars on EU funding opportunities, it offers a space for experts in various field and from different background to exchange, network, and establish relevant groups of collaboration that can be applied in the design and submission of future EU project proposals – especially having regard to the Work Program set by the European Commission for the next years that aims to address mentioned challenges through the implementation of policy activities and funding opportunities. Webinars will be a valuable occasion to set the basis for new EU projects through cooperation and strategic thinking.
In summary, the webinars aim to provide a space for :
sharing knowledge and experiences
sharing opportunities
creating connections for future partnerships within EU calls
Webinars on EU Funding Opportunities – Themes, Structure, and Room for your Involvement
Each webinar is open to all interested parties and focused on a specific theme that is relevant for VET systems, as well as for policy and decision-makers that want to improve the effectiveness of their educational and working offers and environments. Five webinars have already taken place focusing on: Capacity building in Higher Education; Skills and Education Guarantee Pilot; Knowledge Alliances in the Maritime Sector; Implementation of Innovative VET Policies through Transnational Cooperation; and Youth policy Partnerships.
Since it joined the project in June, AER has played a major role in the organisation of the webinars being in the lead of the action's coordination. While the project offers remarkable synergies with the activities of both Committee 1 and Committee 3, the webinars can serve as online activity for knowledge and experience sharing. Given this linkage between SKILLNET and the Committees, the topics of the upcoming webinars are selected based on the AER Action Plan and further specified together with the members that expressed needs at Committees' meetings.
In summary, AER's members, partners, and stakeholders are encouraged to participate to the webinars' activity by:
Joining as participants to acquire new expertise and experiences on VET related themes that are of interest to policy/decision-makers;
Joining as speakers to share their expertise and experiences on the specific theme of the webinar (as well as to acquire new expertise through exchanging with other panelists);
Joining as participants or speakers to network and to establish relevant partnerships with other experts from different regions/countries and sectors;
Informing us about themes related to VET systems and EU funding opportunities that are important to address in dedicated webinars.
Partnerships in Focus – The Series and the Hub
Each webinar is followed by a Partnership in Focus bulletin/article summarising the main information exchanged during the online event, highlighting the relevant field of intervention identified and possible scopes and actors for partnerships.
Additionally, we have launched a dedicated hub within the AER website – the Partnerships in Focus Hub to ensure that all the information concerning the relevant fields of partnerships are well stored and available to all interested parties. The hub will be updated after the release of each Partnership in Focus bulletin/article and we encourage you to check the hub regularly as to be dully informed about the ongoing work and available opportunities for you!
– Coming Soon –
The upcoming webinar on EU funding opportunities is close! On October 21st experts will meet to discuss "Lifelong Learning: Up-skilling and Reskilling 50+". Read the article to know more!
Stay tuned! We will continue our informative campaign on the SKILLNET's activities and opportunities for members and stakeholders. The upcoming contribution will cover:
SKILLNET Opportunities II: Peer Learning Clubs and Youth Policy Forum
SKILLNET Opportunities III: Skillman International Forum
If you want to know more, contact AER team:
Birgit Sandu, European Projects Manager b.sandu@aer.eu
Johanna Pacevicius, Policy and Knowledge Sharing Coordinator j.pacevicius@aer.eu
Photo from Unsplash.
Follow AER!