We are a network
Multiple times per year, AER brings together regions, so that they may stand stronger together, and grow in a space of best practice exchange.

REGISTER NOW! – Back to Our Future – Regions leading Europe's Green Recovery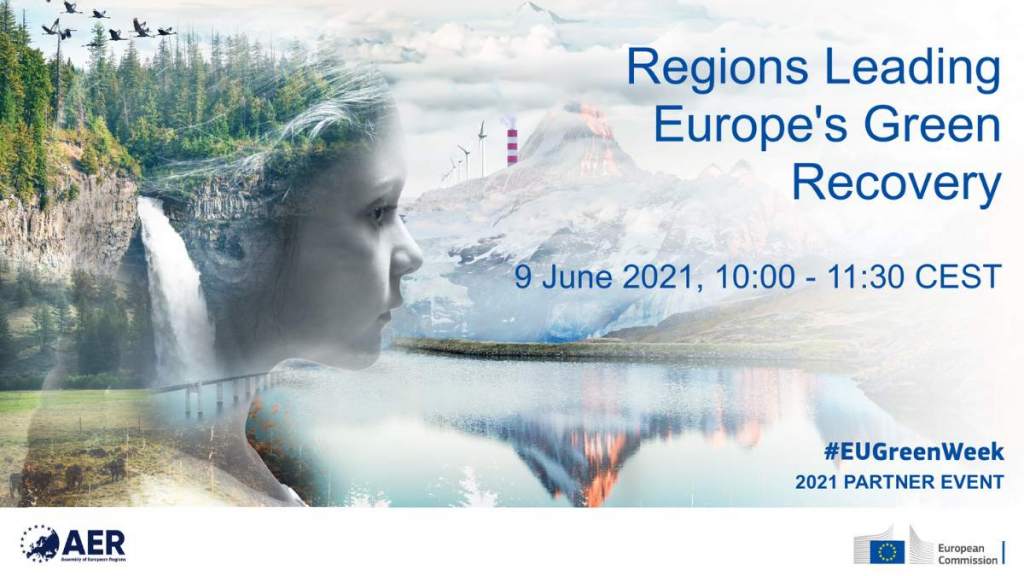 Date: 9 June
Time: 10:00 – 11:30 CEST
The COVID-19 crisis brought the world to a standstill in 2020. City centres became ghost towns, economic activity slumped, and political priorities fell by the wayside as managing the pandemic became the all-consuming political focus.
Yet, though it faded into the political background, what did not stand still is the dangerous rate at which our planet is heating up. While the COVID-19 pandemic is a crisis of the now, failing to get back on track to meet our 2030 targets puts our entire future in jeopardy. As we emerge from the pandemic, it is time to get 'Back to Our Future' and put our climate targets back at the top of the political agenda. 
That is why on 9 June as part of EU Green Week, the AER Bureau will bring together regions, policymakers and experts to discuss the role of regions in tackling the climate crisis and delivering a green recovery. Speakers will consider the following questions:
Where will the European climate strategies take us in terms of alignments with the Paris and 2030 Agenda goals?
How can the COVID-19 recovery and climate action work together?
What opportunities and challenges do regional authorities face in delivering a fair transition to a climate neutral economy?
How can we develop multi-level and multi-stakeholder partnerships that deliver a just transition to a sustainable future?
The first two speakers for this debate will be:
Elena Višnar-Malinovská, Head of Unit for Adaptation, Directorate-General for Climate Action, European Commission
Andries Gryffroy, Member of the European Committee of the Regions and Rapporteur on the European Green Deal
Stay tuned to find out who else will be joining our panel, in the meantime…