We are a network
Multiple times per year, AER brings together regions, so that they may stand stronger together, and grow in a space of best practice exchange.

2021 Eurodyssey Forum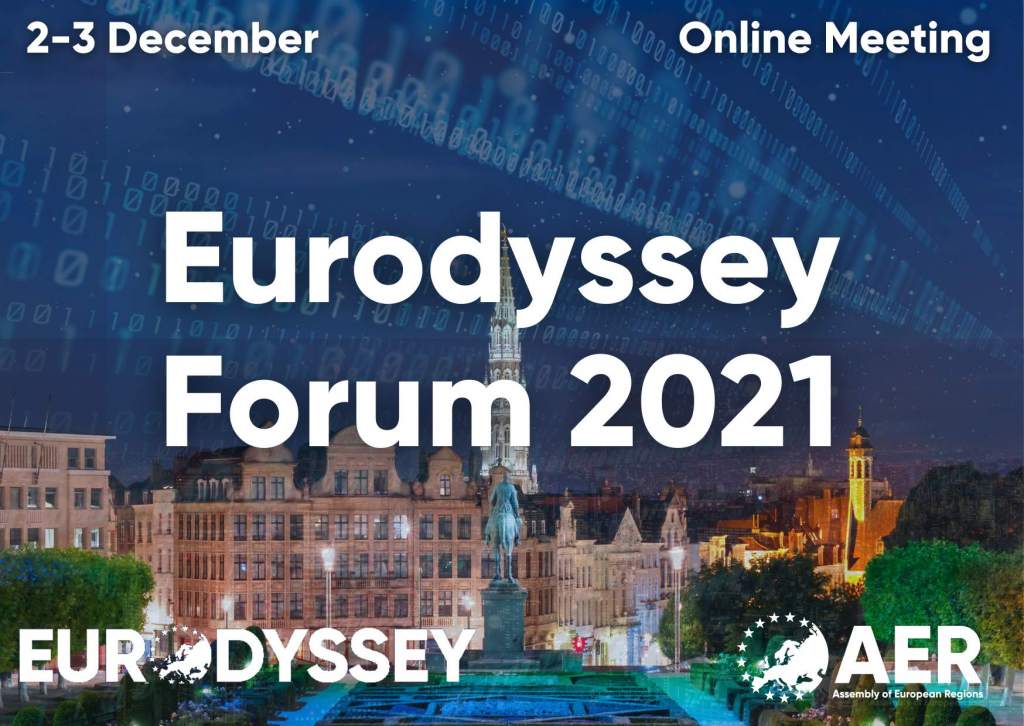 Joining online?

Welcome the online Eurodyssey Forum 2021!
We are delighted to invite our members to join the 2021 Eurodyssey Forum. This event will take place online on  2-3 December in tandem with the 2021 AER Autumn Bureau.
You can view the overview programme below:
Overview Programme
Thursday, 2 December (all times CET)
9:00-11:00
Executive Board Meeting
11:00-11:15
Coffee Break
11:15-12:00
CoFoE Drafting Group
12:00-13:00
Lunch
13:00-15:30
Autumn Bureau Meeting
15:30-16:00
Coffee Break
16:00-17:30
Eurodyssey Forum
Friday, 3 December (all times CET)
9:30-11:30
Knowledge Sharing session with Executive Board (for Executive Board members; parallel session)
9:15-11:45
Eurodyssey Breakout session (parallel session)
11:30-12:00
Coffee Break
12:00-13:00
Campfire session on EU Projects & Services
Essential Documents:
All working documents will be uploaded here when ready:
Presentations:
Videos:
Useful links:
Reminder: Election of Steering Committee Chair & Members
The Eurodyssey Assembly will elect its President and Steering Committee members on Thursday, 2 December, and there is a vacancy available to be filled by a new member region! 🗳
If your region is interested, you are invited to submit your application to the Eurodyssey Steering Committee by Friday, 26 November 2021.
More information on the vacancies and how to apply can be found in our article HERE.
Reminder: 2022 Hosting Calendar Form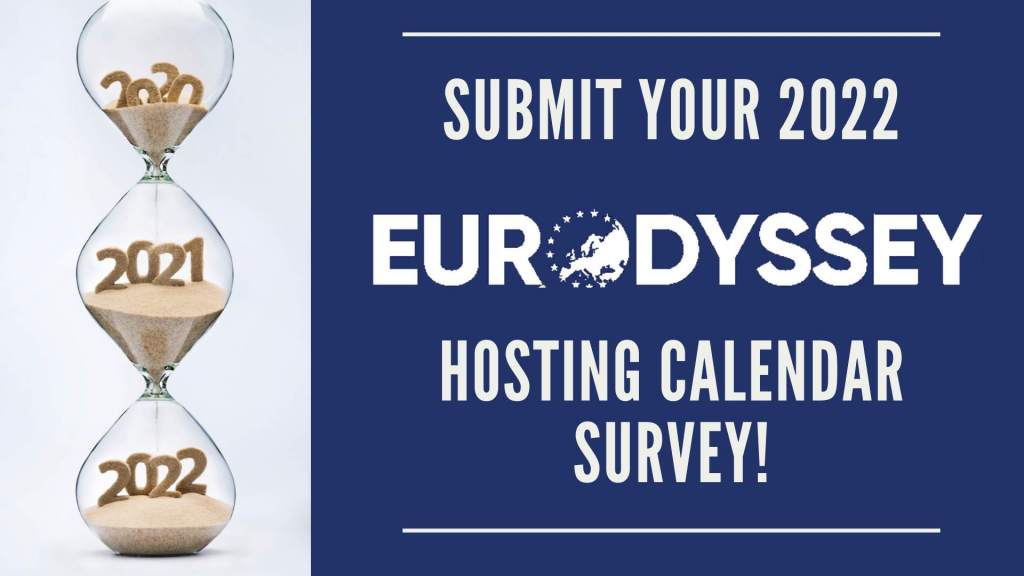 In order for us to get a clear and detailed picture of Eurodyssey in 2022, we ask you to share with the Secretariat some information about the hosting perspectives of your region through the Hosting Calendar Survey. 📝
The survey can be filled out HERE, and we kindly request you submit your responses by Friday, 26 November.
Questions?
If you have any questions about the 2021 Eurodyssey Forum, please contact AER Programme Coordinator, Andrés Muñoz Rojo at a.munoz@aer.eu