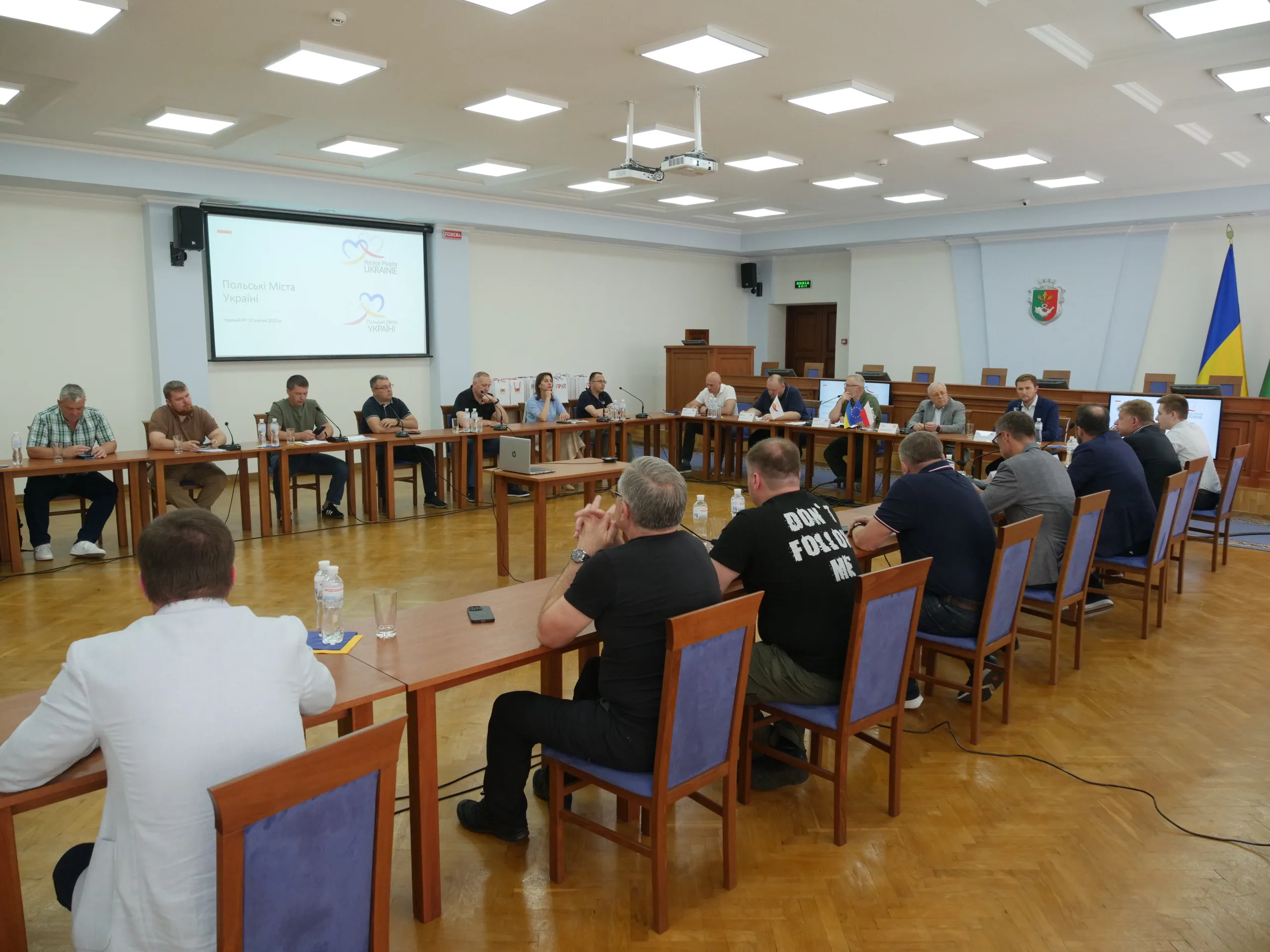 Share this!
Polish and Ukrainian cities, with the participation of the AER, held a Forum in Kryvyi Rih (Ukraine) regarding ongoing cooperation and post-war support.
The largest industrial centre of Ukraine – Kryvyi Rih city – hosted the Forum of Polish and Ukrainian Cities in cooperation with the Association of Polish Cities, the Union of Polish Metropolises and the Assembly of European Regions. Representatives of Polish cities and businesses, as well as Ukrainian cities (Kryvyi Rih, Zaporizhzhia, Mariupol, Kherson, Kropyvnytskyi, Kramatorsk and Pokrovsk) participated in the event.
Vice-President of the Assembly of European Regions, Deputy Mayor of Kryvyi Rih Sergii Miliutin noted: "One of the tasks of the AER is to deepen the cooperation between European regions to attract best experience and help in finding financing for the implementation of projects. Establishing direct dialogue between the cities and regions of the EU and Ukraine has already resulted in funding for projects that support Ukrainian communities during the war, and will allow to direct additional resources for implementing strategies of their future development considering Ukraine's integration in the European Union.
The Polish representatives confirmed their intentions to be actively involved in the reconstruction of Ukraine.

First Deputy President of Gdańsk city Piotr Grzelak said: "Today during a round table with our colleagues from many Polish cities and communication with the municipal government of Kryvyi Rih we had a dialogue which will help make our efforts to assist Ukraine more effective. I believe that Ukraine will soon be a member of the European Union. The experience of Poland joining the EU is fairly recent and we are willing to share it with you to make this transition more efficient and easier".
Oleksandr Vilkul, the Head of the Defence Council of Kryvyi Rih, discussed the pressing needs of the city with the Polish partners, as well as the involvement of European experts and EU structures in the post-war reconstruction.
"Respect for and trust in our city is the foundation for the assistance that our international partners provide to Kryvyi Rih as well as for the dialogue regarding support in post-war reconstruction. We deeply appreciate the Polish partners who help us bring joint efforts to make Kryvyi Rih and other Ukrainian cities stronger. We have already started working together to rethink the existing economy and infrastructure of the city in order to develop Kryvyi Rih after our common Victory. This includes collaboration with European experts and institutions to modernize existing strengths of our city and expand opportunities in the context of the future of our common Europe", said Oleksandr Vilkul.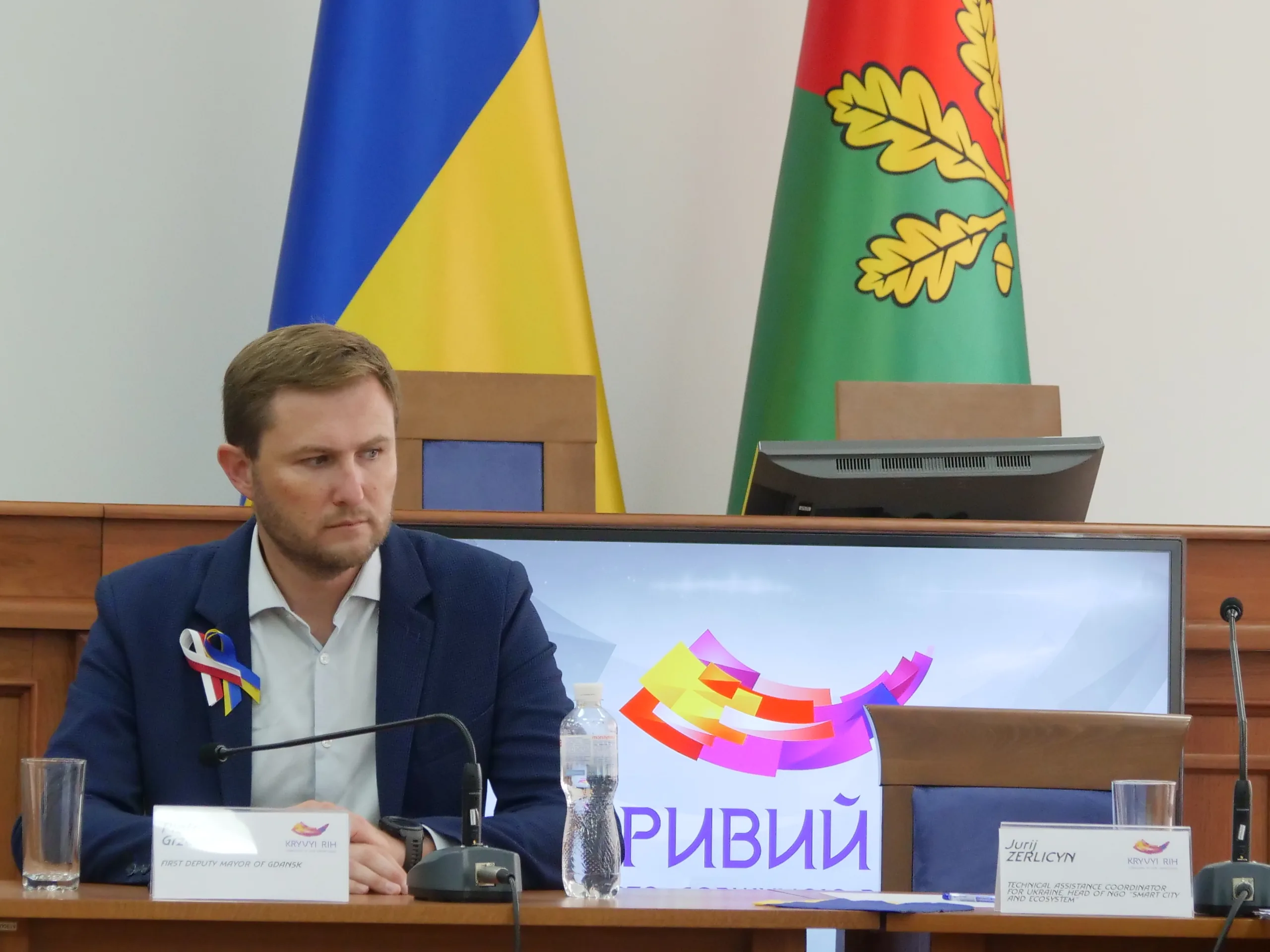 Representatives of the Polish delegation handed over their assistance to Ukrainian cities, including vehicles for municipal companies, other equipment and humanitarian aid.
The parties discussed current requests from Ukrainian cities for further assistance and prospects for cooperation in various areas to support Ukrainian communities.
Ukrainian cities signed the Declaration of Cooperation between the cities in Poland and Ukraine.
Follow AER!