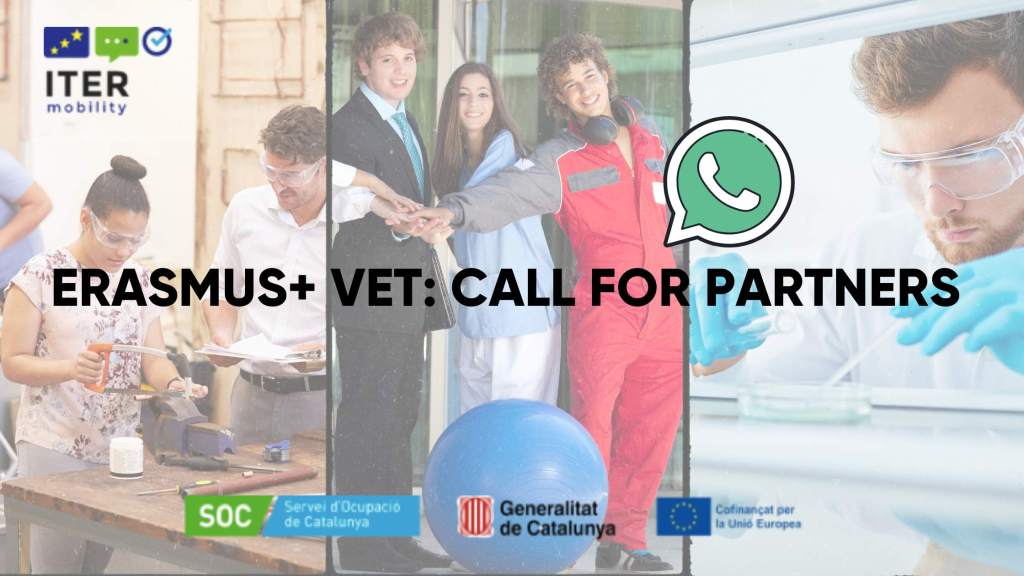 Share this!
Is your region or are organisations in your region looking to upscale exchanges and mobility schemes to foster upskilling, employability prospects and internationalisation?
The Public Service of Employment of Catalonia (SOC) is looking to establish reciprocity-based, long-term cooperation schemes, as well as explore other cooperation agreements, with the aim to send and host students and teachers carrying out a learning mobility experience.
---
SOC has been accredited by the Spanish Erasmus+ National Agency (SEPIE) as coordinator of an Erasmus+ VET consortium to promote mobility among teachers and students of professional employment courses ­– targeted at both unemployed and employed citizens.
Under this framework, SOC coordinates the ITER mobility project, a partnership of 28 Catalan VET centres which has been granted over 150 students' mobility grants in the next years (under KA121 Erasmus+ VET calls) to carry out traineeship and job-shadowing experiences.
The ITER Mobility Project
The main objective of ITER mobility is to support participants on the mobility journey to ensure the growth of their employability by upskilling their personal and professional skills through a mobility experience abroad.
Student mobilities: three-months mobilities
Teacher mobilities: 7 – 10 days
At the moment, a call is now open for hosting partners to co-organise 115 mobilities by August 2023. You can find at this link the list of professional certificates which have been prioritised by the members of the consortium for the present call.
What we are looking for…
...reliable and enduring hosting partners for our Erasmus+ VET project to:
---
Host VET students in companies that offer quality traineeship placements
Organise job shadowing experiences for our VET teachers
Support them finding accommodation
Support finding or organising a language course, if required
Project documents management support
Emergency contact, if needed
What we offer…
…a reciprocity-based cooperation scheme:
---
We are a reliable hosting partner with a strong company network in Catalunya willing to host as many Erasmus+ students/teachers as we send you
We give support finding accommodation to your Erasmus+ participants hosted in Catalunya
We ensure all documents are taken into account
Support and guidance along the mobility cycle
If your region/organisation is interested in joining the ITER mobility project or discussing further cooperation options, please contact Anna Comacchio (AER Project and Policy Manager):
(Deadline: 15 November 2022)
Follow AER!