We are a network
Multiple times per year, AER brings together regions, so that they may stand stronger together, and grow in a space of best practice exchange.


MOVED ONLINE: AER Autumn Bureau Meeting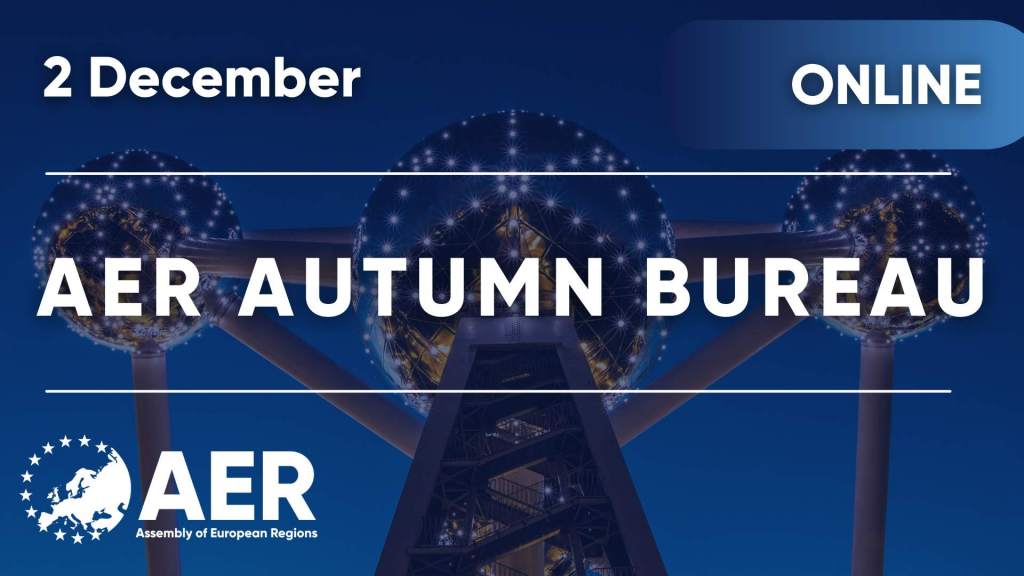 COVID-19 Update:
In light of the current health measures taking place in Belgium, AER has moved all of its Autumn Bureau events to fully online.
We apologise for any inconveniences caused.
Welcome to the AER Autumn Bureau!
Following on from the success of our General Assembly and Agenda 2030 Conference in Strasbourg, we are delighted to invite our members to join our AER Autumn Bureau. This event will take place online on Thursday, 2 December in tandem with the 2021 Eurodyssey Forum. Members are also invited to join a special Campfire session on AER's EU Project Services and services taking place on Friday, 3 December.
You can view the overview programme below:
Overview Programme
Thursday, 24 March (all times CET)
10:00-13:00
Co-development of AER Action Plan meeting
13:00-14:00
Lunch
14:00-14:20
AER Bureau: Welcome & Bureau Updates
14:20-15:50
Bureau Debate on Growth, Jobs & Investment
15:50-16:00
Break
16:00-16:10
AER Recommendations on the Future of Europe
16:10-16:25
Adoption: AER Position on Sustainable Mobility & Connectivity
16:25-16:40
Adoption: AER Position on Democracy
16:40-17:00
Identification of the Bureau Priority Topics 2022 and Closing
Friday, 3 December (all times CET)
9:30-11:30
Knowledge Sharing session with Executive Board (for Executive Board members; parallel session)
9:15-11:45
Eurodyssey Breakout session (parallel session)
11:30-12:00
Coffee Break
12:00-13:00
Campfire session on EU Projects & Services
Essential Documents
***
If you have any questions about the Bureau, please contact Institutional Relations & Advocacy Coordinator, Vania Freitas at [email protected]
Eurodyssey Forum
The Autumn Bureau will take place in tandem with the 2021 Eurodyssey Forum. You can learn more by clicking the links below: