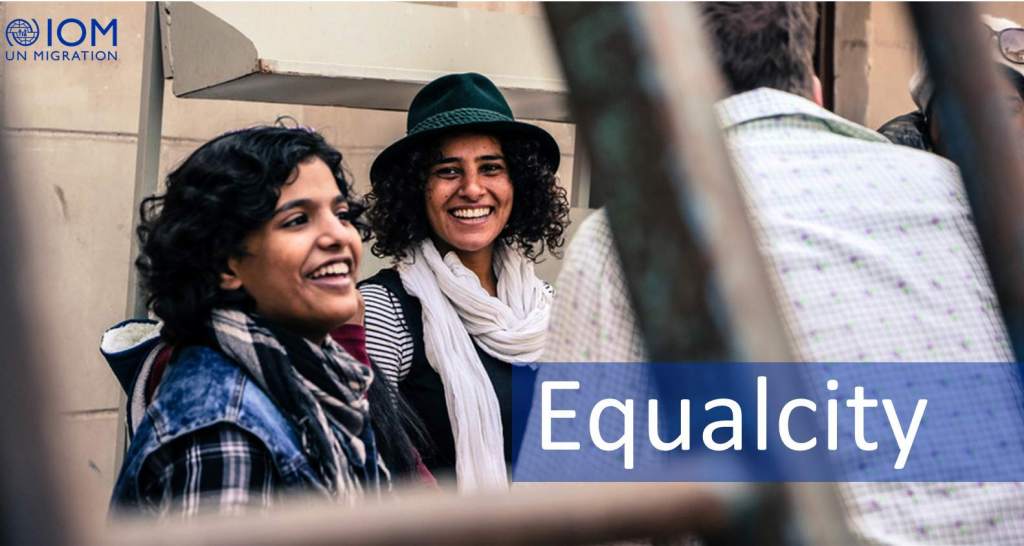 Share this!
Helping city services to fight gender-based violence
The EU-funded project Equalcity is supporting local services to better identify, prevent and tackle sexual and gender-based violence in migrant communities.
This initiative was first introduced during the Q&A session of the "Intercultural Regions: Improving Access to Services" webinar organised by AER, IOM, and the Council of Europe. The opportunities Equalcity provides for cities will ultimately have an impact on the regional capacity to become more intercultural. AER, therefore, invites its members working on inclusion and migration to share these with cities in their territories.
Practical training tools
The Equalcity project, coordinated by the International Organization for Migration (IOM), supports local authorities to foster the inclusion and protection of migrants. The project will achieve this through the development of practical training tools and awareness-raising material.
The project tackles sexual and gender-based violence against migrants in EU cities by building capacity of local services to
identify sexual and gender-based violence
protect and assist migrants who are confronted with, or who survived sexual and gender-based violence. This whether it happened during their journey, or upon arrival in their host country.
4 cities, 4 different focuses
The project is piloted in Brussels, Luxembourg, Rome and Gothenburg. Each city has a specific focus:
the creation of safe spaces for LGBTQI+ migrants and people with a migrant background (Brussels)
gender-based violence against migrant women and girls (Luxembourg)
the wellbeing of unaccompanied migrant children (Rome)
gender-based violence in a family context, including honour-based violence (Gothenburg).
Each city will develop and pilot training and awareness raising material. All the tools will be reviewed by a diverse panel of experts, including expert cities. Multiple review sessions will allow the material to be duplicable in various EU contexts.
Becoming a "trainee city"
As a project funded by the European Commission (DG Justice), Equalcity aims at having many more cities benefiting from the tools developed across Europe.
In this context it is possible to become a "trainee city" to benefit both from the process and the outcomes of the project. Many different cities have already joined the project as "trainee cities". Trainee cities will participate in a 1-day workshop in Autumn 2021. They will receive the finalised toolboxes once the project ends.
For more information on the project and on how cities in your Region can join as a trainee, please contact Elisabeth Palmero ([email protected]).
For more information, check out the Equalcity website, on which you can find the list of Trainee Cities
Follow AER!