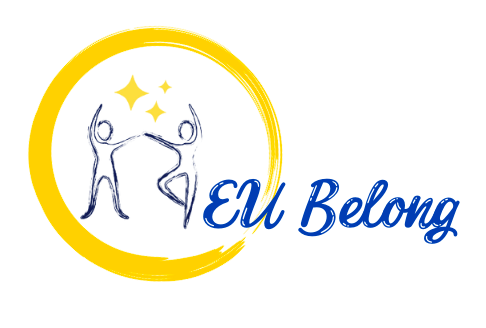 WHO

The EU-BELONG project builds on the experience of the AER (and its Intercultural Regions Network) and on a wide partnership of 11 Regions (Catalonia, Navarra (Spain), Pomerania, Wielkopolska (Poland), Emilia-Romagna (Italy), Donegal County Council (Ireland), Arad, Timis (Romania), Salzburg (Austria), Leipzig/Aufbauwerk (Germany), Västra Götaland (Sweden), 2 technical partners and 33 associate entities (Council of Europe, International Organization for Migration and local/regional stakeholders).
WHAT
EU-Belong is a 3-year project run by the Assembly of European Regions (AER) and 13 partners, and co-funded by the AMIF Programme (AMIF-2020-AG-CALL) of the European Union.
The general objective of the project is to improve the socio-economic inclusion and the sense of belonging for migrants through the development and implementation of integration strategies in European Regions with a strong intercultural approach, focusing on the principles of equality, diversity and positive interaction.
WHEN
The project duration is 36 months. It is running from January 2022 to January 2025.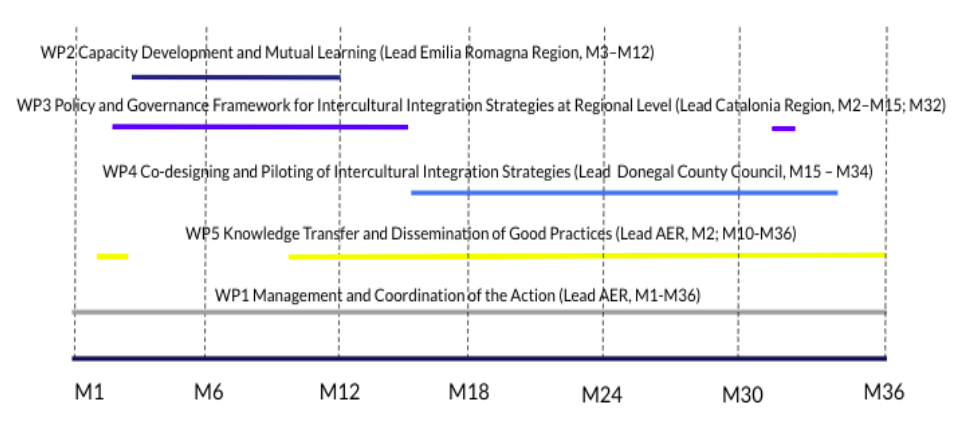 HOW
EU-Belong will:
Support the adoption of innovative and pioneering regional integration strategies, based on a multi-level and multi-stakeholder framework that, for the first time, applies the intercultural approach to regions as a key-player for the successful integration of Third Country Nationals (TCNs).
Strengthen the capacity of 11 European Regions and their cooperation with local authorities and other public and private stakeholders to design and adopt regional integration strategies with the aim of designing and adopting regional integration strategies able to encompass different aspects of the socio-economic inclusion of TCNs, especially those in vulnerable situations (women, children and victims of discrimination).
Provide a wide and representative sample to test the model framework, facilitating its further dissemination and possible adoption by other European Regions and its mainstreaming at EU level (e.g. with European Committee of the Regions and European Commission).
Lead a structured transnational exchange of knowledge, involving a total of 51 European Regions and 15 Institutions to ensure a long-term cooperation and the replicability of the project's results.
Enable regions to play a stronger role and positively contribute to reap the benefits and minimise the risks related to TCNs integration, with a relevant impact on the wellbeing of the European society.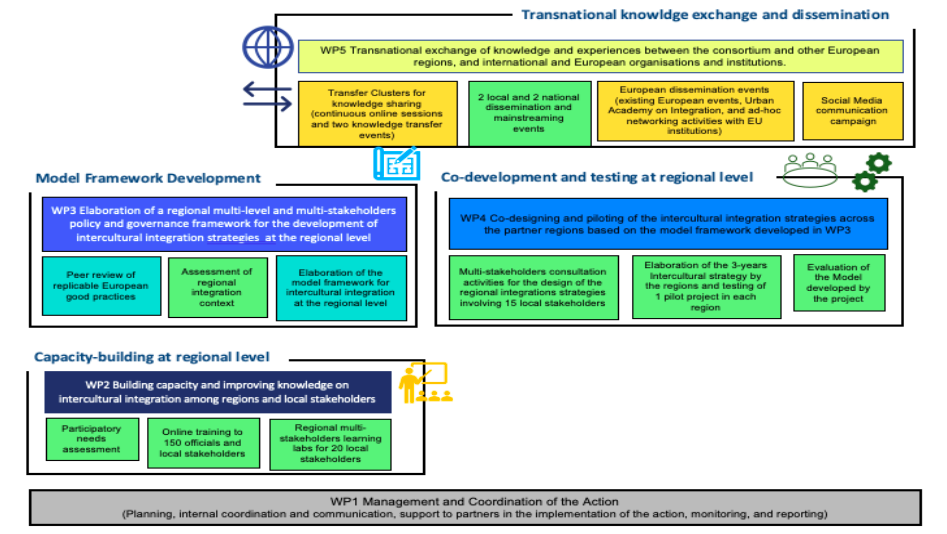 Project outcomes:
Public and private stakeholders increase their competences to effectively address integration challenges;
A regional multi-level and multi-stakeholder framework for intercultural integration strategies is defined;
A replicable methodology for the development and implementation of regional integration strategies is designed and tested;
Exchange of experiences and transnational cooperation among European Regions and EU stakeholders is improved;
Target groups and main activities:
11 Regional authorities: Catalonia, Navarra (Spain), Pomerania, Wielkopolska (Poland), Emilia-Romagna (Italy), Donegal (Ireland), Arad, Timis (Romania), Salzburg (Austria), Leipzig (Germany), Västra Götaland (Sweden). They will participate in capacity building programmes, assess their integration contexts, co-design their own 3-years intercultural integration strategy and test it through pilot projects.
165 local stakeholders (short/medium term) will be formally involved in the co-design process and cooperate with the Regions in the elaboration and implementation of the integration strategies.
Additional 40 European regions and 15 International organisations (long term) will benefit from project results through transnational knowledge sharing.
Getting Involved:
From October 2022, the AER will facilitate the transnational transfer of knowledge and peer learning among partners and associates, but also between the project and other regions interested to learn from the project outcomes. All IRN and AER members who want to share or learn from thematic expertise will thus be invited to partake in the relevant Transfer Cluster(s).
Contacts: