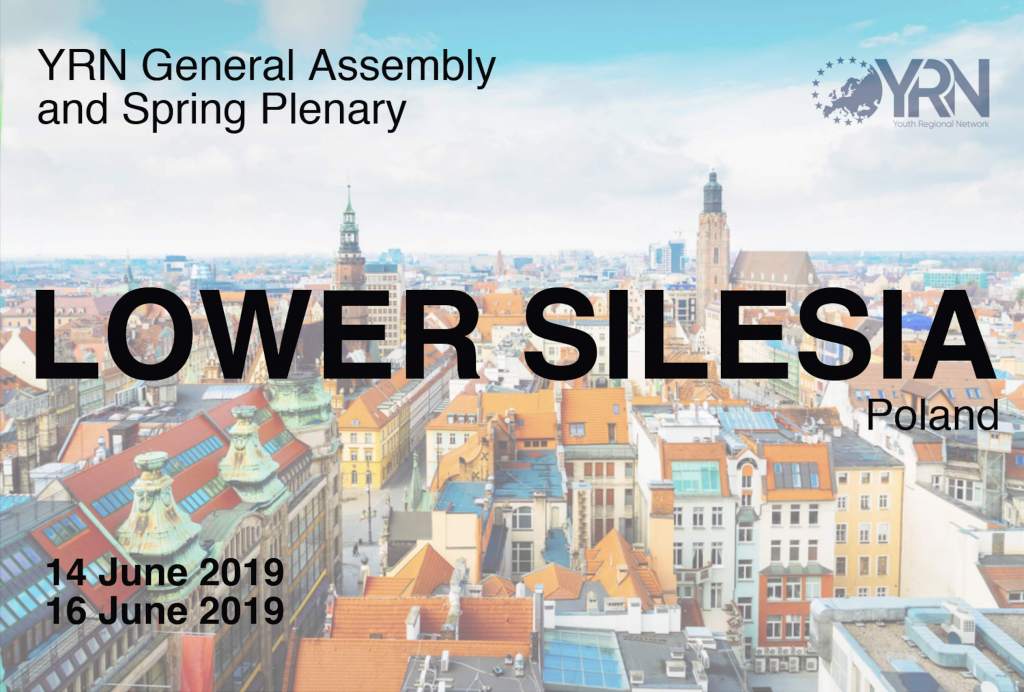 Share this!
The AER Youth Regional Network's General Assembly and Spring Plenary 2019 will take place from 14-16th of June in Wrocław, Poland.
During its General Assembly, The YRN Committees will invite the participants to discuss how the regional youth councils and other youth entities can effectively influence national politics and learn "mediation" techniques that can lead to the resolution of political conflicts.
The YRN will elect a new YRN Presidium and approve the membership applications of the Spanish regional youth councils of Andalusia and Asturias as well as the Alliance for Democracy, International Dialogue and Development (A43D) NGO from the City of Yerevan (Armenia).
Register now!
Please, find the registration link here: https://youthregionalnetwork.typeform.com/to/bkNvP4
Please note that the registration will stay open until the 22nd of May 2019.
You will find the agenda of the meetings on the YRN website and the AER event page.
For any practical question, please contact Mr Pawel Narolski: [email protected]
Follow AER!