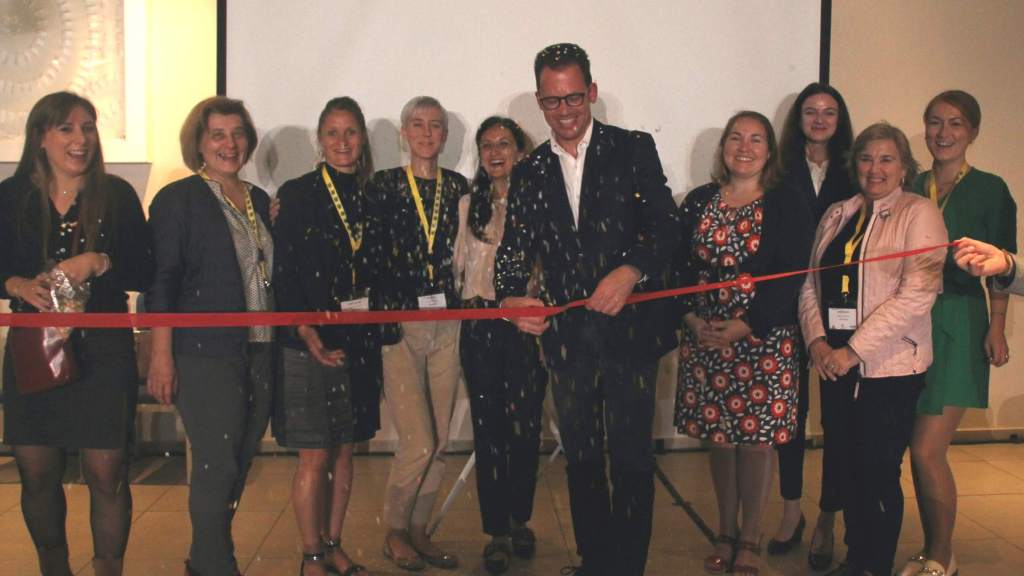 Share this!
YOUTHopia is a pan-European communication campaign that will engage five EU regions in bringing Cohesion Policy closer to their young citizens.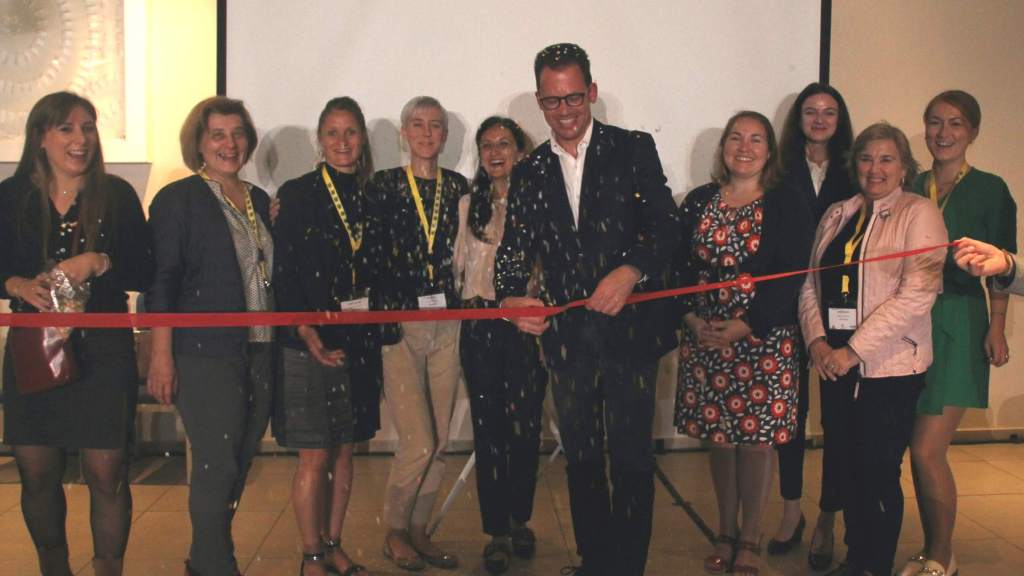 Cohesion Policy is a matter for and of citizens. Co-funded by DG REGIO, the YOUTHopia project aims to make sure that young people across Europe become aware of it and seize the opportunities it offers.
As pan-European communication campaign, YOUTHopia has the goal of raising awareness of Cohesion Policy while empowering beneficiaries to communicate about its benefits. At the same time, YOUTHopia aims to encourage open dialogue between young people, stakeholders and policy-makers about the future of Cohesion Policy, a discussion that aims to put youth at the forefront of present and future decisions.
A truly pan-European initiative: who is onboard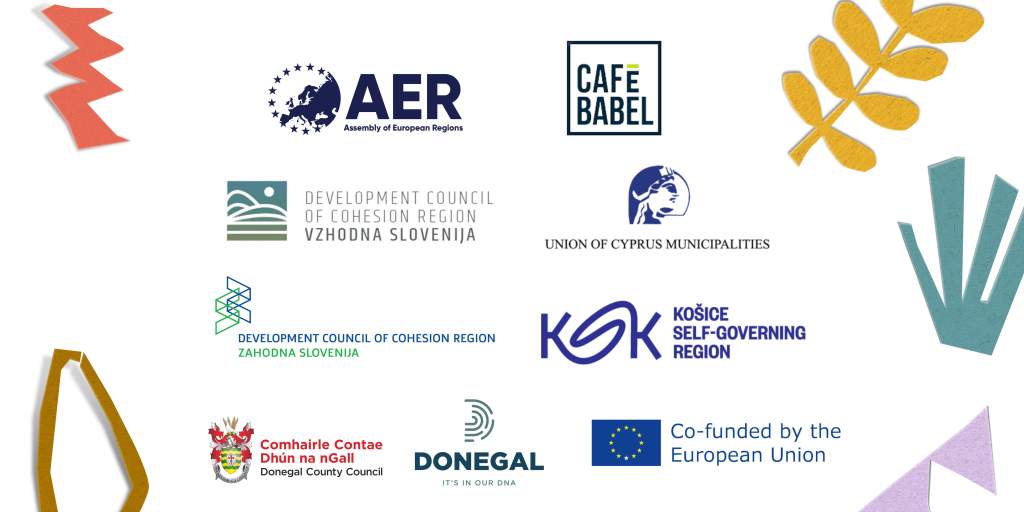 YOUTHopia will stretch across the territory of the whole Union. It will involve a regional actor from the EU south-easternmost tip (the Union of Cyprus Municipalities), moving across 4551 km to the north-westernmost part (Donegal County, Ireland), stopping in Eastern and Western Slovenia, and Košice Self-governing Region, Slovakia. The Assembly of European Regions and Café Babel will support their communication efforts and relaunch the campaign on the European arena.
YOUTHopia launch at the Eurodyssey Forum in Limassol, Cyprus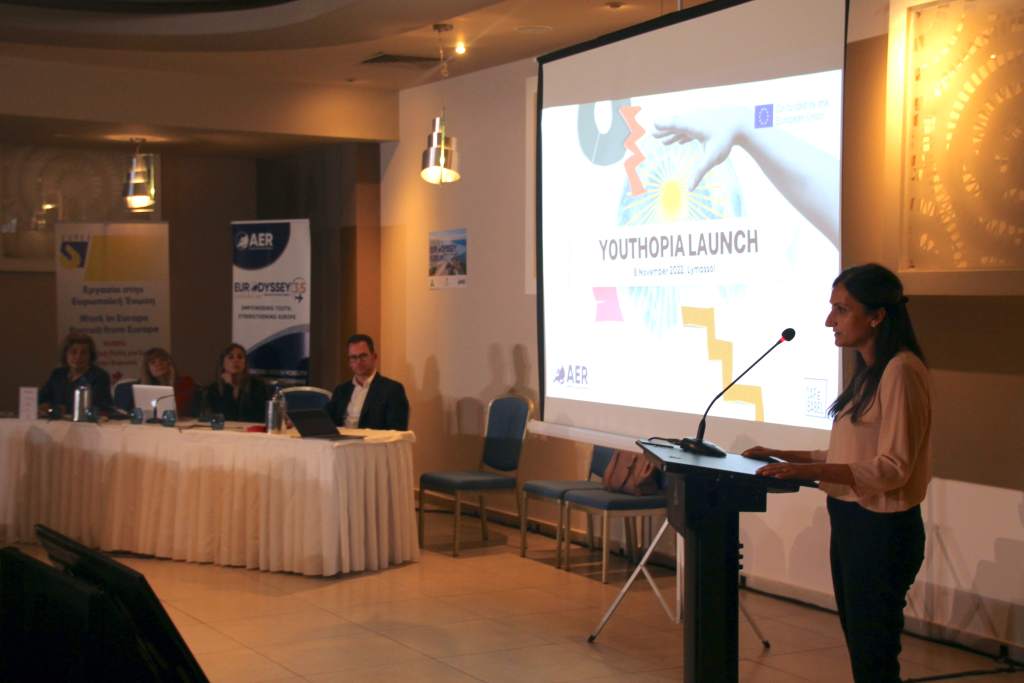 YOUTHopia kicked off at the Eurodyssey Forum 2022 in Limassol, Cyprus, where young people and stakeholders gathered to discuss their perspectives on the AER professional exchange programme managed by regions.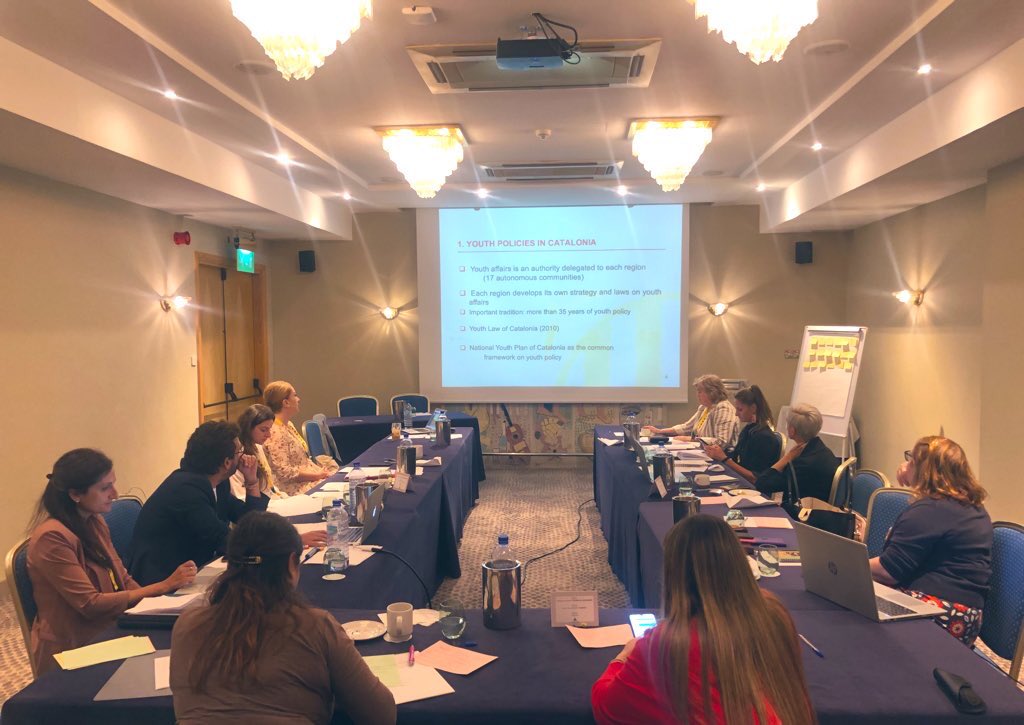 During the YOUTHopia co-development session, participants discussed their expectations and priorities about communicating on Cohesion Policy, and brainstormed on which regional stakeholders could help amplifying the campaign message and outreach.
Examples of stakeholders included high schools and universities because of their interest in training journalists and communicators, but also youth councils and youth organisations for their objective of involving young people in local decision-making process.
Participants also discussed and voted on the official slogan of the project, which will be shared soon.
YOUTHopia will become (even more) real
The inauguration and co-development session kicked off the work of YOUTHopia. In 2023, YOUTHopia will become even more real by letting young people know that Cohesion Policy is a matter for and of citizens' opportunity.
Engaging editorial and multimedia content will be produced by our partner Cafébabel, a youth participatory magazine with an innovative storytelling approach based on solutions journalism, as explained by Quentin Ariès, a seasoned journalist and project manager of Cafébabel.
So stay tuned and get in contact with us if you want to know more or want to get involved as an individual or region in YOUTHopia! Just contact: [email protected]
---


Discover more about YOUTHopia!
Follow AER!