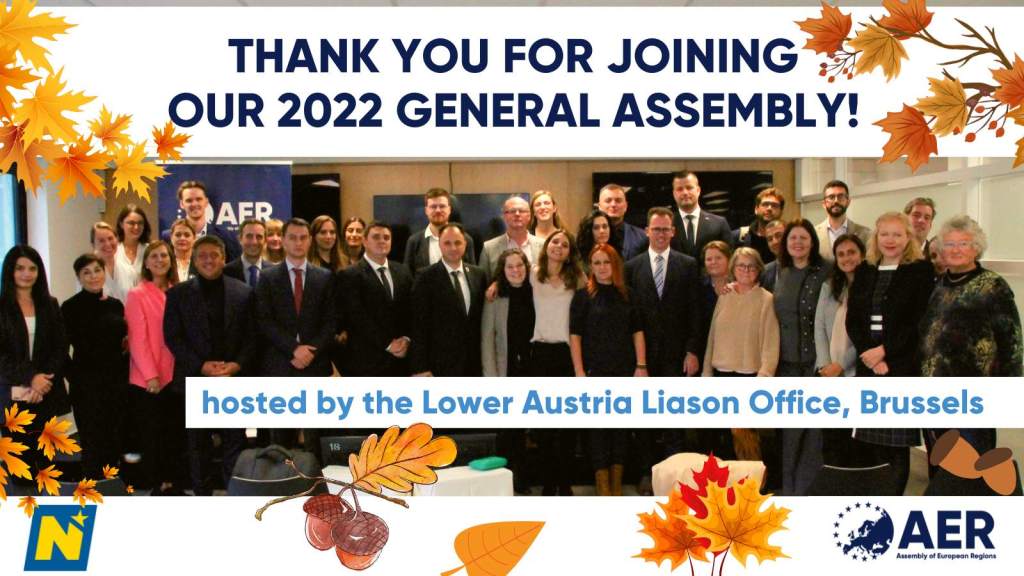 Share this!
The 2022 General Assembly took place on 14 October at the Lower Austria representation in Brussels and online.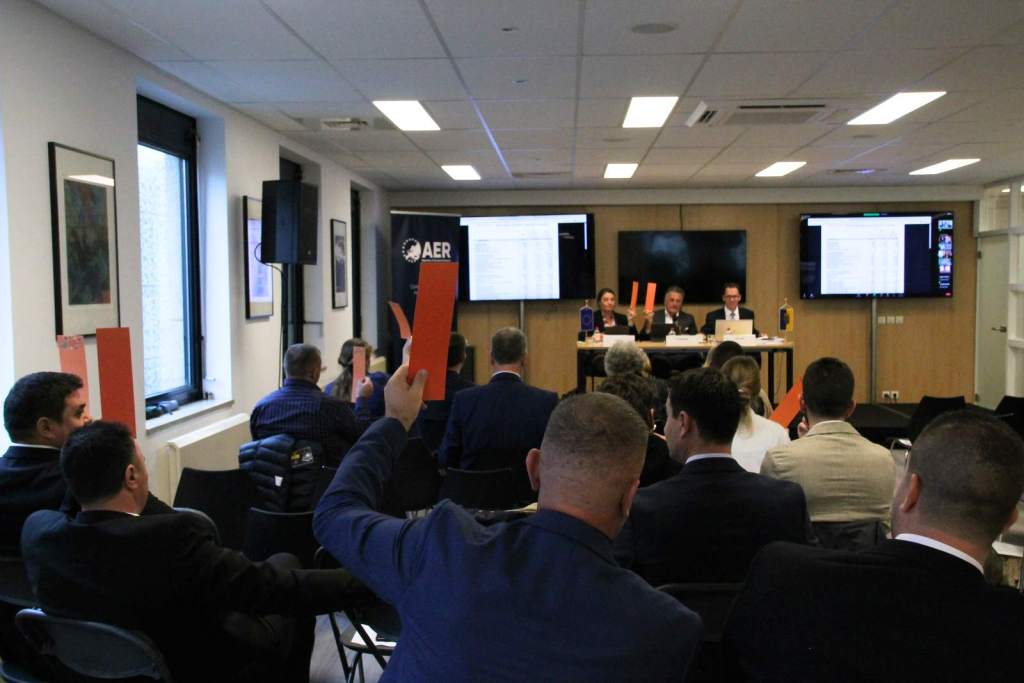 The General Assembly was chaired by AER President, Magnus Berntsson and AER Vice President Jean-Luc Vanraes, supported by AER Secretary General Christian Spahr. Jenny Evjen, acting President of the AER Summer Academy, joined on-site.
From new memberships in Ukraine, to the return of the Summer Academy and the ratification of new members of the AER's political Bureau, the General Assembly welcomed more than 100 members in Brussels and online to set out how our network continues to make a positive impact on the ground in our regions across Europe.
Eight Ukrainian regions join AER
This was the first General Assembly since the Russian invasion of Ukraine in February 2022. It was therefore an important moment for members to ratify the eight membership applications from Ukraine received this year, and for these member regions to have their say on the AER's future political and economic support in these unprecedented times.

Members reaffirmed support for the sovereignty and independence of Ukrainian people and territories and reiterated that Ukraine's future is European. AER welcomed Chernivtsi Oblast, Kharkiv Oblast, Kirovohrad Oblast, Lviv Oblast, Poltava Oblast and Zaporizhzhia Oblast as full members. AER also expressed eagerness to work with the new associate members, Odessa Raion and "Euroregion Carpathians" which will strengthen the voice of Ukrainian regional and sub-regional stakeholders. The General Assembly also ratified the updated list of Bureau members which will be available online soon.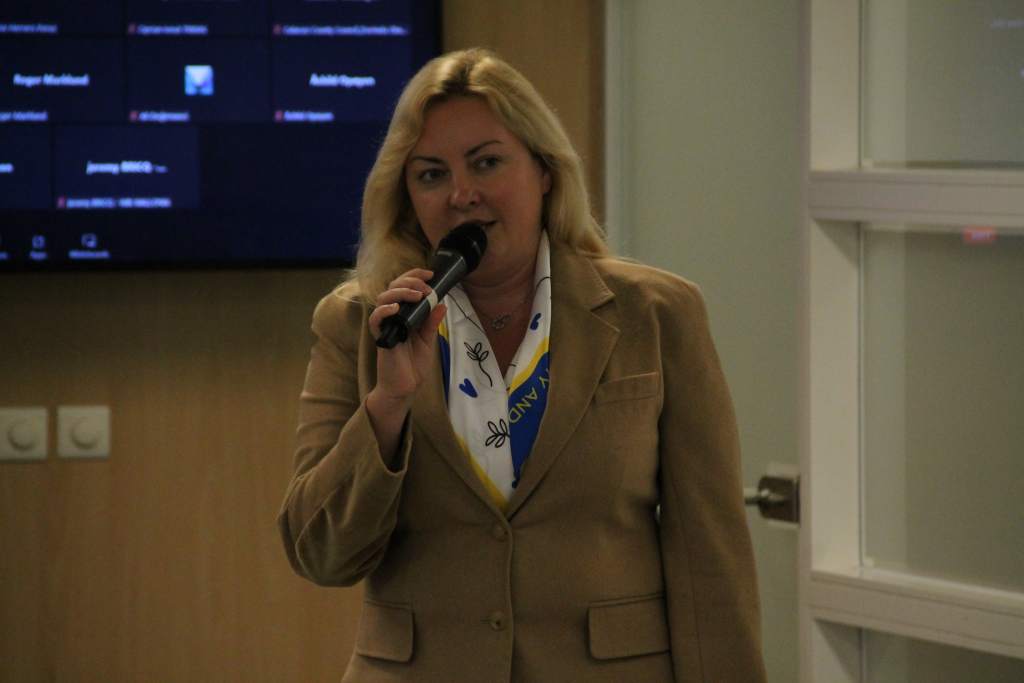 2022, a year of achievements—from European Youth to European Projects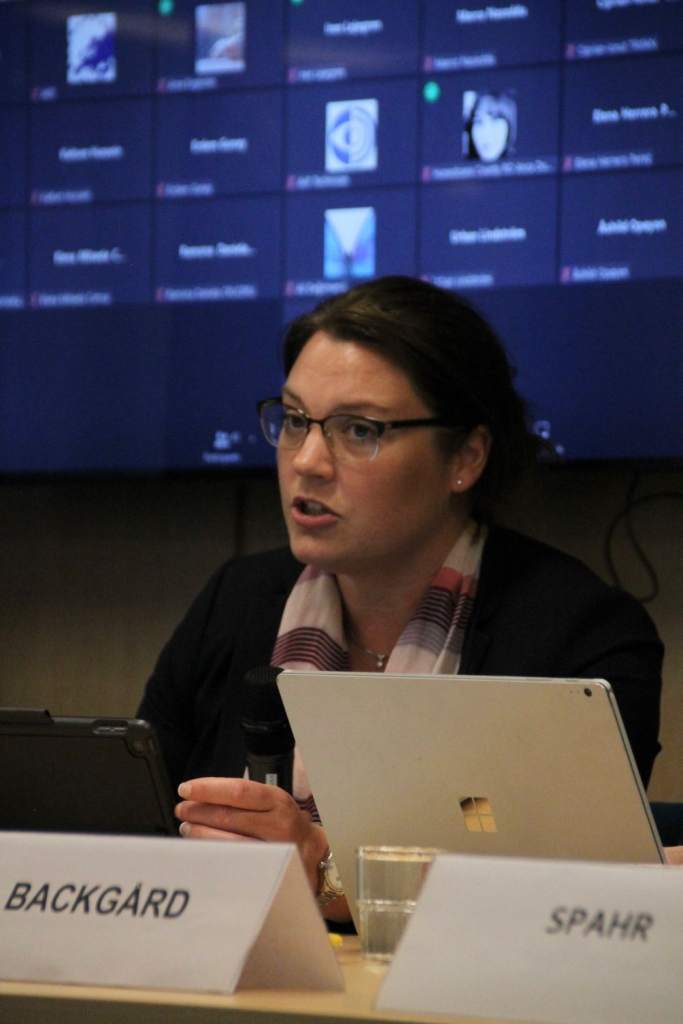 2022 was an opportunity for AER to bounce back from the pandemic. Building upon its cross-border professional network and expertise, AER fully developed its thematic priorities on regional democracy, sustainable mobility, and climate. Also, its strong commitment to youth engagement and inclusion led to the successful organisation of 2022 Summer Academy in Donegal, where regional politicians and youth delegates discussed about culture and cultural heritage.
As reported by Jenny Evjen, Acting President of Summer Academy, County Donegal and Údarás na Gaeltachta welcomed over 150 delegates from 18 countries; offering a space for quality debates between young people and high-level regional politicians, experts and civil servants, along with exciting excursions to Derry/Londonderry and the Gteic innovation hub in Gaoth Dobhair.
Continuing with AER's programmes, AER's plans for the European year of youth will culminate with the Eurodyssey Forum, taking place in Limassol, Cyprus, from 7 to 9 November, as announced by Lorene Wèber, Programmes Coordinator for AER. An AER flagship programme, Eurodyssey offers fully-funded traineeships to young people in various sectors, and it is managed directly by participating regions.
2022 was also another successful year for our European Projects Unit. During the General Assembly, members learned more about the EU-BELONG project on cultural approaches to migrant inclusion and a new project on youth "YOUTHopia", which gets underway this year as well. The funding for the EU-BELONG project represents the highest to date for AER, which coordinated eleven regions in implementing the Intercultural Regions Network and the regional scale-up of the Intercultural Cities programme.
Overall, the General Assembly acknowledged the positive financial results of year 2021 and the growing resources of the association.
AER as a knowledge hub for institutions and civil society
Faced with external and internal challenges, the EU has become more attentive to the positions of bottom-up networks like AER, which seized the moment to intensify dialogue with the Institutions on democracy and citizens' engagement, sustainable development, and societal cohesion. Five Commissioners have contributed keynotes to AER events or met with us for bilateral exchanges over the past two years. AER profile as a pan-European organisation allowed it to contribute to the further development of the EU's neighbourhood policy. On average, the Secretariat is involved in a high-level political meeting more than once a week, and Board Members come up with an even higher number of meetings with top decision-makers for the benefit of all parties involved. Not only high-level meetings help the AER members, but also a dense network of expert contacts. This has enabled AER to make the EU aware of risks for cross-border projects and to support AER m that facilitateembers in word and deed. All events taken together, AER can count on an annual attendance of 2,000.
AER expertise also feeds into the advocacy work of its Task Forces and the capacity building of its Working Groups. Taken together, they facilitate strategic policy thinking on the topics of democracy, youth, jobs, investment and growth, sustainable mobility, and tourism.
AER and the Congress of Local and Regional Authorities: shared views on the future of Europe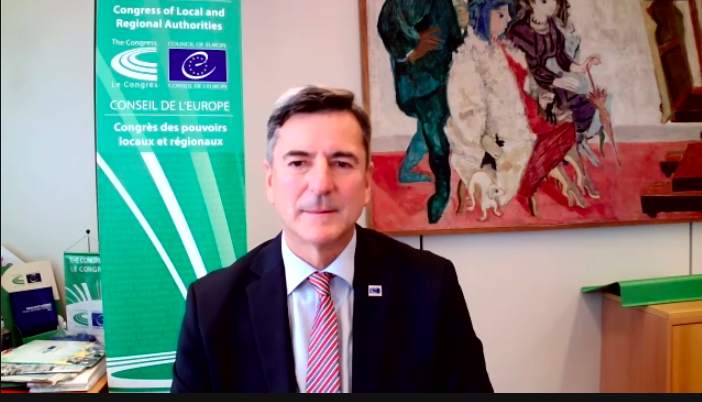 Finally, the General Assembly was an opportunity for Andreas Kiefer, Secretary General of the Congress of Local and Regional Authorities of the Council of Europe, to emphasise the special relationship between the Congress and AER. The two organisations share the one goal of strengthening regional democracy, multilevel governance, subsidiarity. Besides institutional matters, they cooperate in developing the dimension of deliberative democracy and youth engagement at regional level. In this way, they both work towards reinforcing local and regional democratic self-government.
Follow AER!