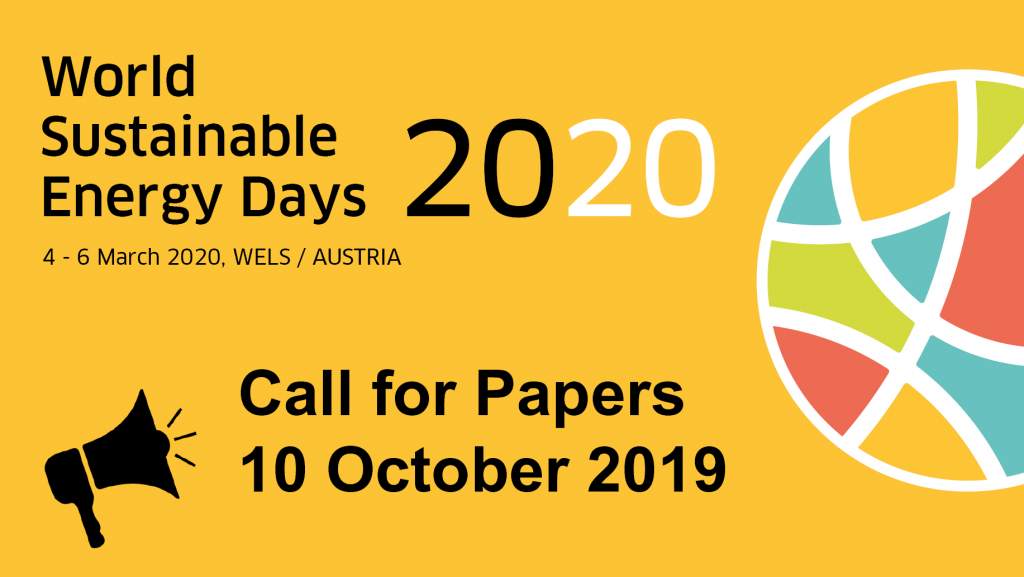 Share this!
Every year, our member region Upper Austria, hosts the World Sustainable Energy Days (WSED) in Wels, Austria. The next edition takes place from 4-6 March 2020. Over 660 participants, including representatives from public bodies, business actors engaged in energy transition, the sustainable energy research community and experts from over 60 countries, gather to receive up-to-date information on markets, policies, technologies, financing, business models and research case studies. There are also technical site visits, a trade-show with 1,600 exhibiting companies, networking possibilities and new business opportunities.
Would you like to share your work, project, research result, achievement, idea or insight with the worldwide sustainable energy community? The organizers of the WSED are looking for papers and speakers on energy efficiency & renewable energy resources. The deadline for papers and speakers is 10 October 2019.
The topic of the paper/speech should focus on energy efficiency; renewable energy sources; energy-efficient and sustainable solutions for buildings and industry; e-mobility; pellets; sustainable energy research; technologies; programmes; markets and policies; and products, services, business models. More information can be found here.
Additionally, during the event, there will be 7 conferences over the 3 days:
European Pellet Conference
Young Energy Researchers Conference
European Energy Efficiency Conference
Energy Efficiency Policy Conference
Innovation Workshops Energy & Buildings
Industrial Energy Efficiency Conference
Smart E-Mobility Conference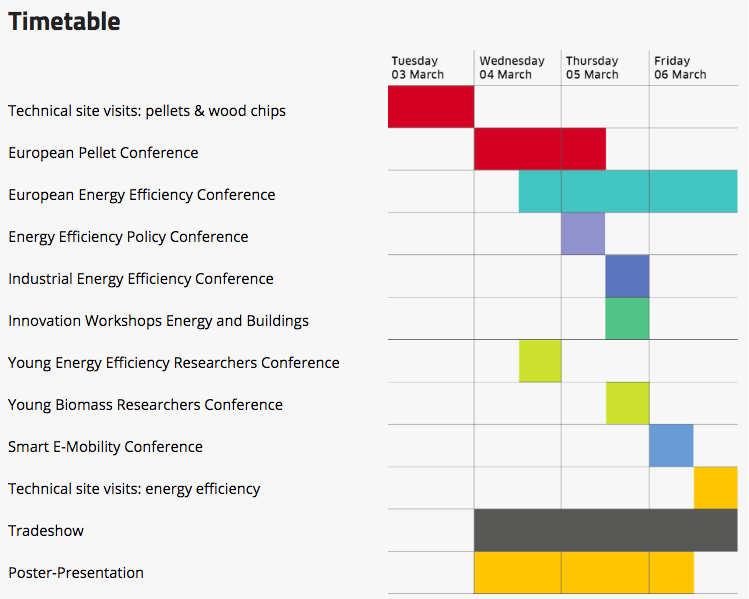 Should you be interested in attending the WSED please do not hesitate to contact the AER Member Relations coordinator, Tina Wu.
Follow AER!