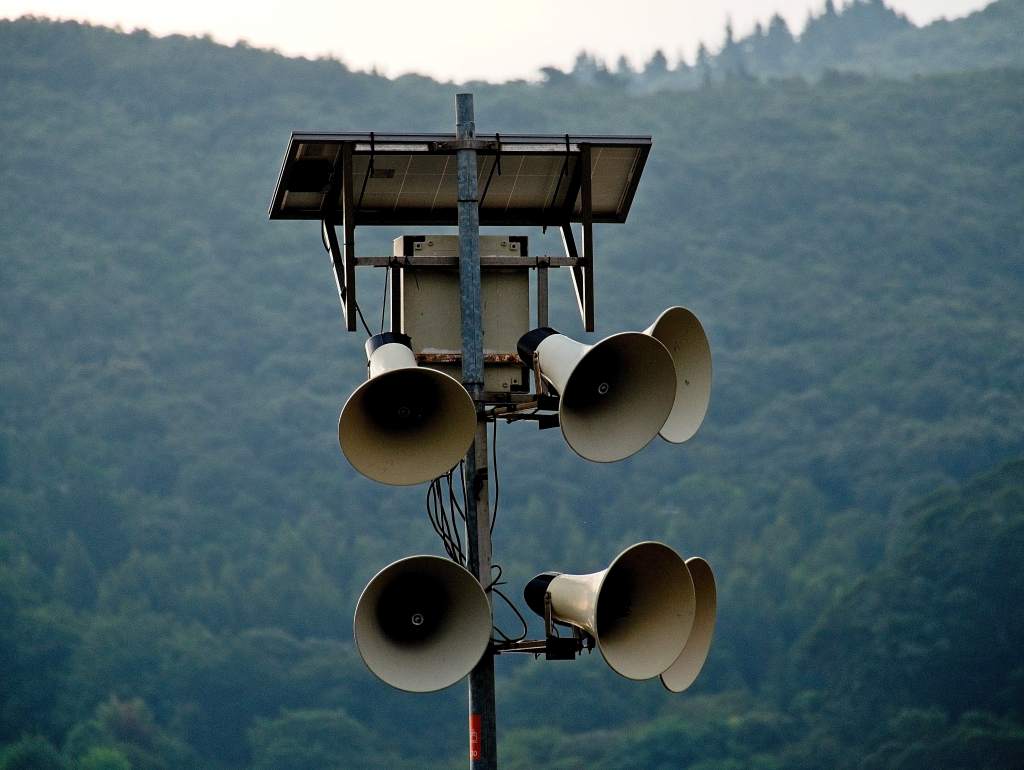 Share this!
We know how to implement EU-funded projects, but do we know how to communicate about them? Effective communication strategies for how to make EU projects more appealing to the wider public were shared at the webinar held in Varaždin on 29 May 2020. Read on to learn more!
The webinar was organised by Varaždin County, a flagship region of the project "Together for Cohesion: Let's rEUnite!", and the Alpheus agency from Zagreb. The workshop was designed to share insights on "How to communicate about the projects financed by instruments of Cohesion Policy". Representatives of local and regional governments and other public institutions, as well as private entrepreneurs from Varaždin County virtually gathered to listen to:
Larisa Križan Breljak, Deputy Head of Varaždin County Department in charge of Regional Development and European Affairs;
Sofija Babić, Senior Consultant from the Alpheus agency;
Ivana Ipša, Director of VOP digital marketing agency; and
Marina Klačmer Čalopa, PhD, Vice Dean for Management and Human Resources at the Faculty of Organization and Informatics.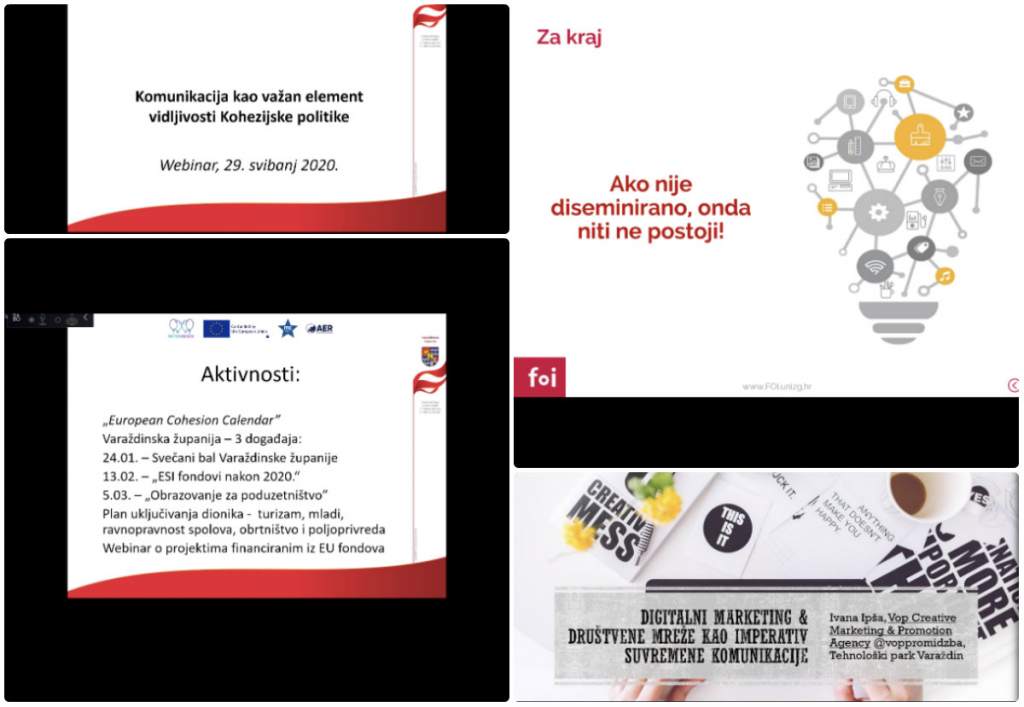 The speakers explained the importance of communication and presented the means of communication, especially online, during the implementation of EU funded projects – particularly within Cohesion policy. The discussion focused on the following:
Objectives and importance of the communication about the Cohesion Policy (by Larisa Križan Breljak)
"A key fact to emphasise is that citizens are the final beneficiaries of the Cohesion Policy. Communication on Cohesion Policy funded projects seems sometimes too complicated and focused on numbers instead of feelings and stories about how the lives are improved thanks to the Cohesion Policy. Together4Cohesion is based on the bottom-up approach, where local stakeholders share their experiences and lessons learned to other potential beneficiaries in several European regions."
Projects and campaigns communication by using social media (by Ivana Ipša)
"No one can deny the importance of digital marketing and social media in contemporary communication and the importance of good content in order to attract followers and supporters of a certain brand or the initiative. When it comes to communicating European funded projects on social media, it is needed to share quality, clear and simple messages that can easily reach the targeted audience and evoke the feelings that people can relate to."
The projects run by the Faculty of Organization and Informatics in Varaždin and their impacts (by Ms Marina Klačmer Čalopa)
"Projects run by the Faculty and funded by the Cohesion Policy were presented as well as their impact on the education in the region, new studying programmes developed by the Faculty and the exchange of knowledge and experience between the students. The Faculty has been promoting their projects via different means like visual identity, web pages, newsletter conference presentation and word of mouth by project beneficiaries. The conclusion of the presentation was that if a project is not disseminated, it is non-existent."
What's next?
In the coming weeks, various activities will be organised by the regions involved in the project. We invite you to visit Together4Cohesion.eu to know more about it, including stories like this one, and check out our Cohesion Calendar to be updated on upcoming events!
We also invite you to join our webinar to discuss with EU Commission Official about the perspective of cohesion policy and to learn how to effectively communicate cohesion policy activities through the inputs from communication experts and regional practitioners. Do not miss this final event on 16 June 2020 – visit the event page and register!
---
First photo by Miguel A. Amutio on Unsplash; Second photo by Varaždin County.
Follow AER!