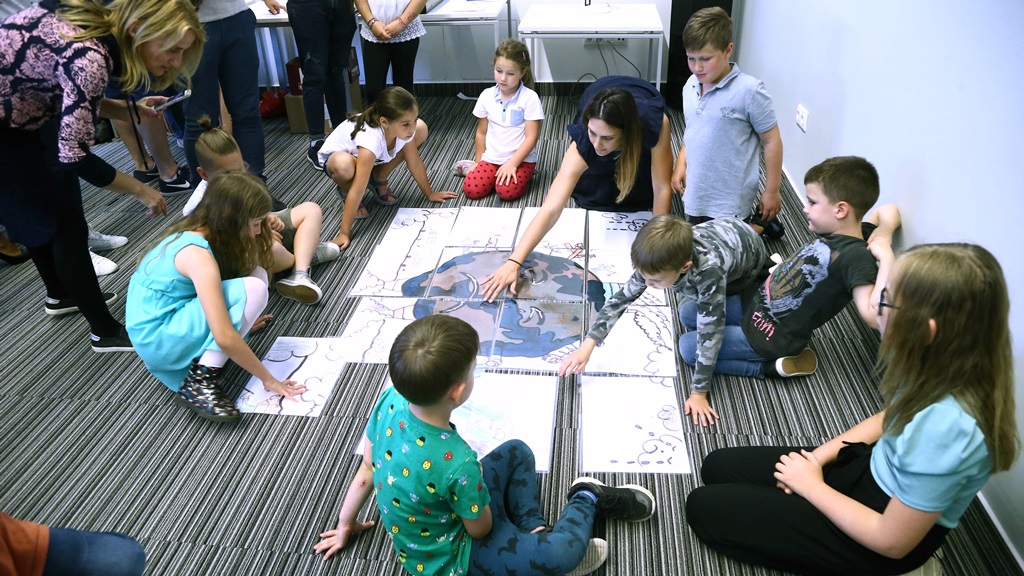 Share this!
We may think that children are not yet mature enough to have a say in major political debates but, as shown by the "Fridays For Future" strikes all over the world, this is not the case – especially when it comes to climate change and the future of our planet. Their thoughts are clear, their demands are spoken laud, and it is important that their voices are heard and encouraged.
This is why the Csongrád-Csanád County Government, within the Cohesion Calendar of the project Together for Cohesion, has given these young actors a space to communicate their views through a drawing competition on climate change.
As pointed by the President of the Csongrád-Csanád County Assembly, László Gémes, during the award ceremony held on June 23: "As the President of the Csongrád-Csanád County Assembly, I consider it important that saving energy, water, and natural goods become a part of our children's lives, and that they know and use climate-friendly technologies such as renewable energy, collection or, for example, composting".
Through the competition, children were encouraged to express by means of colors and fantasy what climate protections means to them, what it is possible and needed to do to save our planet, and what they would like to change in the behaviors of themselves and of adults to make our environment more livable and sustainable.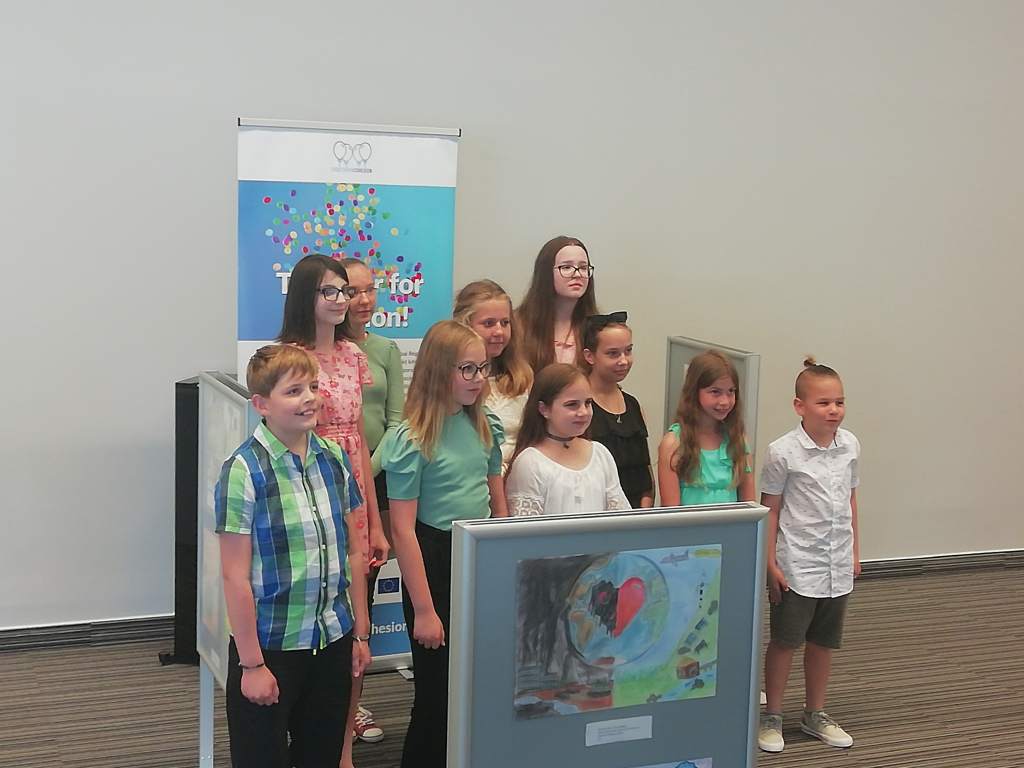 As a good indicator of children's enthusiasm and willingness to communicate their views on climate protection, around 600 art-works were sent. A high professional jury was called to the difficult duty of evaluating and ranking the best works. The jury included László Gémes, President of the Csongrád-Csanád County Assembly, Péter Kertész, Director of the Ópusztaszer National Historical Memorial Park and Balázs Papdi, a professional photographer from Szeged.
Children and parents were all invited to the award ceremony and the exhibition of the top 50 drawings held on June 23 at the Albert Szent-Györgyi Agóra of Szeged. The award ceremony was followed by a flash mob and a workshop consisting of an interactive and playful climate lesson run by Dr. Ágnes Gulyás, a lecturer at the Department of Climatology and Landscape Geography of the University of Szeged.
The exhibition will be opened in the Albert Szent-Györgyi Agóra of Szeged for one week, and all the paintings have been digitized and uploaded in the online exhibition available on the website of the County Government. We encourage you to visit the online exhibition so as to not miss the opportunity of discovering how children wish their planet to be!
Visit the online exhibition here and here! And check Together for Cohesion website to be updated an all the upcoming activities and stories of our campaign to raise awareness on the benefits of cohesion policy for citizens and stakeholders!
Photos' Credits: Csongrád-Csanád County Government
Follow AER!