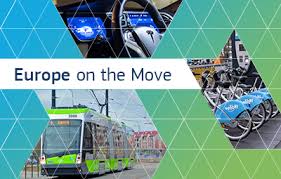 Share this!
The Assembly of European Regions and our members must play a role in European transport policy. We are driven by the principle that mobility should meet efficiency and inclusion, being eco-friendly and competitive for the regions and their citizens.
Several examples of good regional practices and their concrete impact and added value in comparison to European and national initiatives have been shared at workshops and meetings organised by AER in the past within the framework of European funding programmes for transport (INTERREG IIIB, PHARE, ISPA…).
In previous years, the AER sub-committee on "Sustainable transport development and the environment" has highlighted that the "Common Transport Policy is an instrument for harmonisation, but the regions must develop their own transport policies", adding that "the transport network must allow for sustainable economic development and not simply turn the Regions into transit zones".
With the challenges of climate change, limitation of resources and demographics, models of mobility must be re-thought for a more sustainable and efficient transport.
Interested to learn what transport challenges could be funded by a project? Curious to know how your transport idea could be financed?
The European Commission will organise an information day within the various Horizon2020 calls dedicated to smart, green and integrated transport, with an overall budget of approximately €356 million . The event will take place on Monday, 7 October 2019 from 09:30 to 15:00 CET in the European Commission's Charlemagne building in Brussels – and will present upcoming funding opportunities under the following budget lines:
• Mobility for Growth (MG)
• Automated Road Transport (ART)
• Green Vehicles (GV)
• Next Generation Batteries (BAT)
It will also give an overview of the application and evaluation process, and present tips for writing a good proposal, followed by a brokerage session for partners-searching and networking.
Registration is already open, please visit the official website and register. Download the official programme of the event.
For more detailed information related to this information day meeting, please contact directly:
EU Project Manager
Eduardo Nadal
Phone: +32 2 400 10 12
E-mail: e.nadal(at)aer.eu
Follow AER!