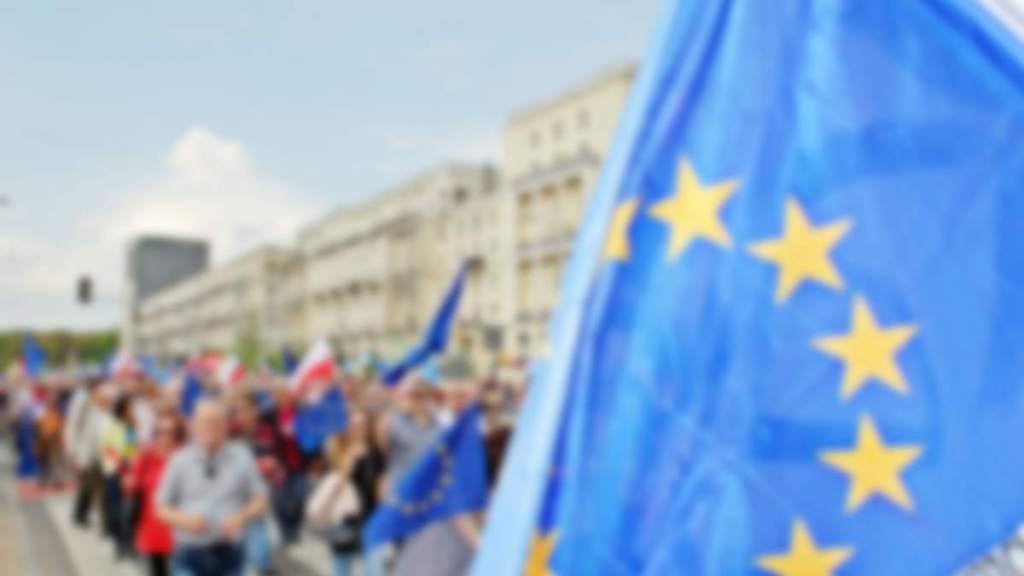 Share this!
Europe's local and regional authorities have been on the frontline of the pandemic; working tirelessly on the ground in villages, towns and cities across the continent to shield citizens from the worst impacts of the crisis.
Yet, as member states prepare their national plans to access funding from the EU's Recovery & Resilience Facility (RRF), local and regional authorities have found themselves largely frozen out of discussions, or in some cases excluded entirely. With the April deadline for submitting the national plans looming, what can be done to make sure regions have their say in Europe's post-pandemic future?
On the evening of Thursday 4 March, the AER and the Government of Catalonia brought together representatives from the European Commission, the European Parliament, the Committee of the Regions (CoR) along with AER member regions to share experiences and ideas on what needs to be done to fully embed regional perspectives in the national recovery plans.
The Recovery & Resilience Facility – a bold new step together?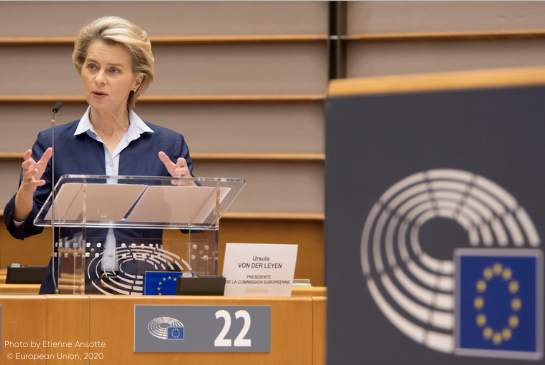 What became immediately apparent is that there is a lot more at stake with the RRF than the bloc's immediate post-Covid recovery. As moderator and AER Vice President for Sustainability, Albert Castellanos, set out in his opening remarks, "the RRF represents fifty times the amount of the Marshall Plan, which is a measure of its importance for the development of regions over the next decade." Only through cooperation between all levels of government is a sustainable, resilient and long-term recovery possible.
This is a view shared by the European Commission, who from the outset of the pandemic have emphasised the need for 'European solidarity' to pull the bloc out of the crisis. As President Ursula von der Leyen underlined in her speech announcing NextGenerationEU at the European Parliament plenary last May, a fragmented recovery benefits no one, "We either go it all alone; leaving countries, regions and people behind, and accepting a Union of haves and have-nots, or we walk that road together."
Echoing the President during Thursday's debate, Johannes Luebking, the Principal Advisor of the European Commission's Recovery and Resilience Task Force reiterated the need for member states "to work together and in collaboration with local and regional authorities" to achieve the RRF's objectives.
So, while there is clearly a need and staunch support at European level for regional input, how does this compare to the real experiences of regions in dialogue with their member states?
European Solidarity – room for improvement
What we have learned is that for local and regional authorities, when it comes to cooperation, national authorities are – to extend the metaphor – walking out of step. LRAs have struggled to have their input on recovery plans taken on board by national governments – or even heard at all. A worrying consultation with subnational governments across 19 EU member states released this January found that "only a few countries" have taken on input from local and regional authorities.
This experience was echoed in several contributions from AER and Committee of the Regions (CoR) Members during the debate. Robert Vugrin, Deputy Chair of Varaždin County said that collaboration between national and regional government on the RRF in Croatia has thus far been "more declarative than cooperative". Similarly, Juanjo Martínez, Director General of the Representation of Murcia reported that "regions have not been properly involved in the preparation and design" of Spain's national recovery plan. Even in cases like that of Lower Austria, where there have been efforts by the national government to take feedback on board, there is "room for improvement."
Lack of input from regional authorities puts Europe's recovery at risk. As Elisabet Nebreda, Catalonia's Secretary General for Foreign Action and the EU put it, when it comes to achieving a truly European recovery "One size does not fit all." Europe's regions are diverse, and will have different needs when it comes to recovery, so national governments "must consider real recovery needs from a territorial perspective". Chair of the Committee of the Regions' Commission for Economy, Michael Murphy shared her concerns, emphasising that the implementation of the RRF cannot be successful "without a deep understanding of the problems on the ground."
Representatives of local and regional authorities were not alone in sounding the alarm. In her contribution, MEP Rosa D'Amato from the European Parliament's Committee on Regional Development said that regions have come up against "an unclear framework" for meetings with national governments, and in some cases been shut-out from discussions entirely.
This opaque consultation process is of such concern that Dragoș Pîslaru, the Parliament's Rapporteur on the RRF announced that the Renew Group will put the question of how to fully involve local and regional authorities, social partners and civil stakeholders in national plans to the European Commission at European Parliament's plenary on 8-11 March.
Ultimately, speakers concluded that a top-down approach, bereft of territorial perspectives will undermine the successful implementation of the Recovery and Resilience Facility – but it doesn't have to be that way.
Walking the Road Together – working in renewed Partnership with Regions
Getting input from local and regional authorities is in everyone's interest. Local and regional authorities bring valuable insights and experience from the ground that will make the national plans more robust and resilient; driving Europe's recovery from the bottom-up.
Several speakers gave examples highlighting the added-value of regional expertise in implementing the RRF. Michael Rijsberman, Regional Minister of Flevoland Province pointed to the synergies between Cohesion Policy and the RRF, noting that "the policy objectives are much the same and the instruments could be used in the same way" by local and regional authorities to support SMEs, for example. Michael Murphy took a similar view, and emphasised that incorporating expertise and insights from the local level into the national plans can help anchor the recovery on the ground in both rural and urban areas, thereby "ensuring maximum impact and economic recovery".
Europe's recovery from the pandemic will only be successful if it is felt in every village, town and city across the continent. To make the recovery a reality, member states have to 'walk the walk' and show real solidarity with Europe's regions, rural and urban. An ideal start would be for member states to set out a concrete, consultative framework for local and regional authorities to provide their input into the national recovery plans. If we are to walk the road to recovery together, this would represent a much needed first step in the right direction.
***
If you missed our webinar on Regions, Recovery & Resilience last last week – you can rewatch below. If you have questions or comments, please contact AER Communications & Events Officer, Justin Sammon at [email protected]
Follow AER!