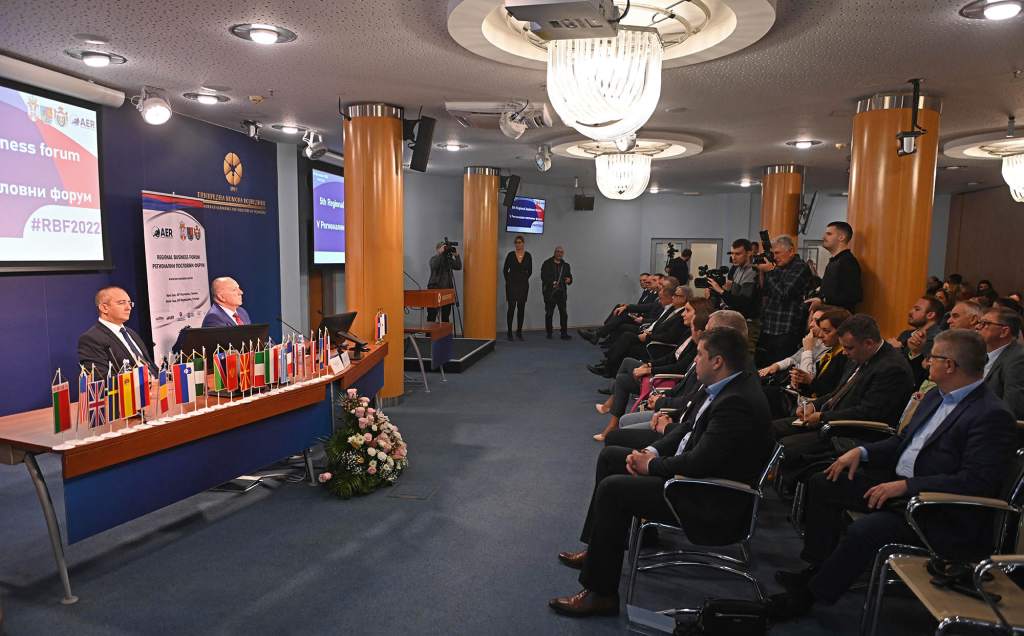 The 5th edition of the Regional Business Forum (RBF) started on the 15th of November in Novi Sad, in the Serbian AER member region of Vojvodina. A networking opportunity for regional businesses co-organized by AER and the Autonomous Province of Vojvodina, RBF brings together more than 200 participants from 20 countries.
The opening ceremony was an opportunity to highlight different components of successful regional cooperation. Opening speeches were held remotely by Olivér Várhelyi, EU Commissioner for Neighbourhood and Enlargement, AER President Magnus Berntsson, and on-site by Bosko Vucurevic, President of the Chamber of Commerce and Industry of Vojvodina, and Damir Zobenica, Vice-President of the Assembly of the Autonomous Province of Vojvodina and AER Vice-President for Regional Development & Investment.
"Building physical connections between economies are essential, but more is needed," said Commissioner Várhelyi. The 30 billion euro worth Economic and Investment Plan for the Western Balkans is that "more". This Plan is designed together with the Western Balkans for the Western Balkans. It aims to connect the economies of the Western Balkans and bring the region closer to the European Union, boosting its attractiveness as a destination for investment. The project of the Common Regional Market, which eliminates barriers to the movement of people and goods, will represent a further consolidation of the European perspective of the Western Balkans.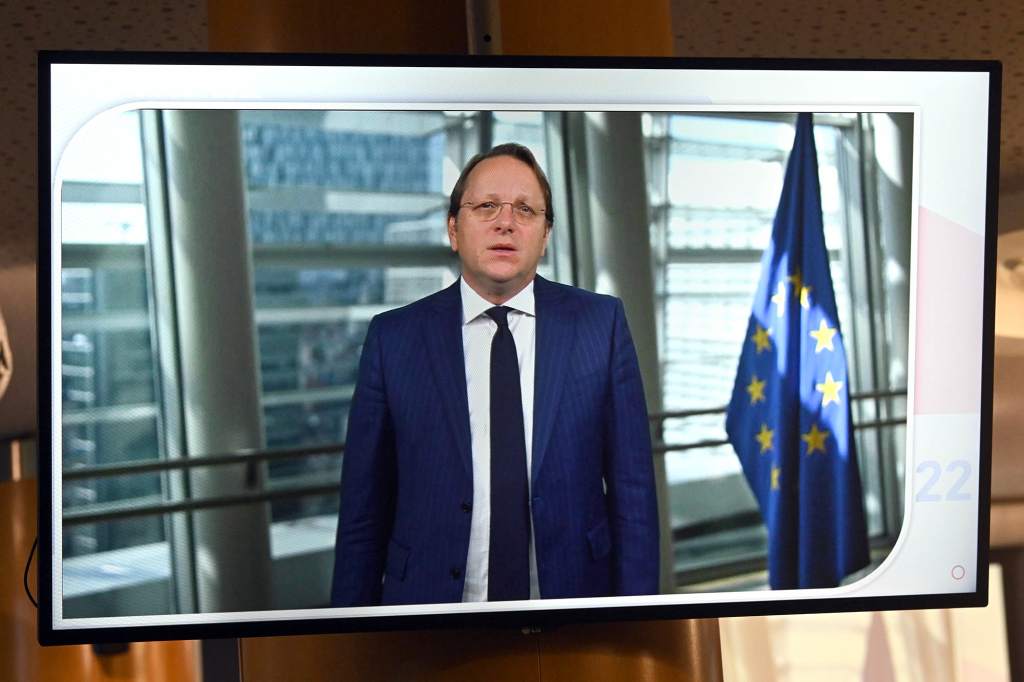 On the energy crisis, Commissioner Várhelyi recalled the support of the European Commission to the Trans Balkan Energy Corridor, which will connect the region's electricity transmission systems and the neighbouring EU Member States. This is part of the one-billion Energy Support Package, a measure helping Western Balkans to cope with the immediate impact of the energy crisis as well as develop greener and more sustainable energy infrastructure.
AER President Magnus Berntsson highlighted the benefits of empowering regions through business-to-business networking and knowledge sharing. "Without the regions' knowledge of local priorities, resources, and issues, no bouncing back from the pandemic is possible," said President Berntsson. He recalled concrete examples of how AER helped regions to put their knowledge into practice. For example, AER played a major role in the Scirocco Exchange Project, which supported healthcare authorities to develop integrated care systems for their patients and efficient knowledge hubs.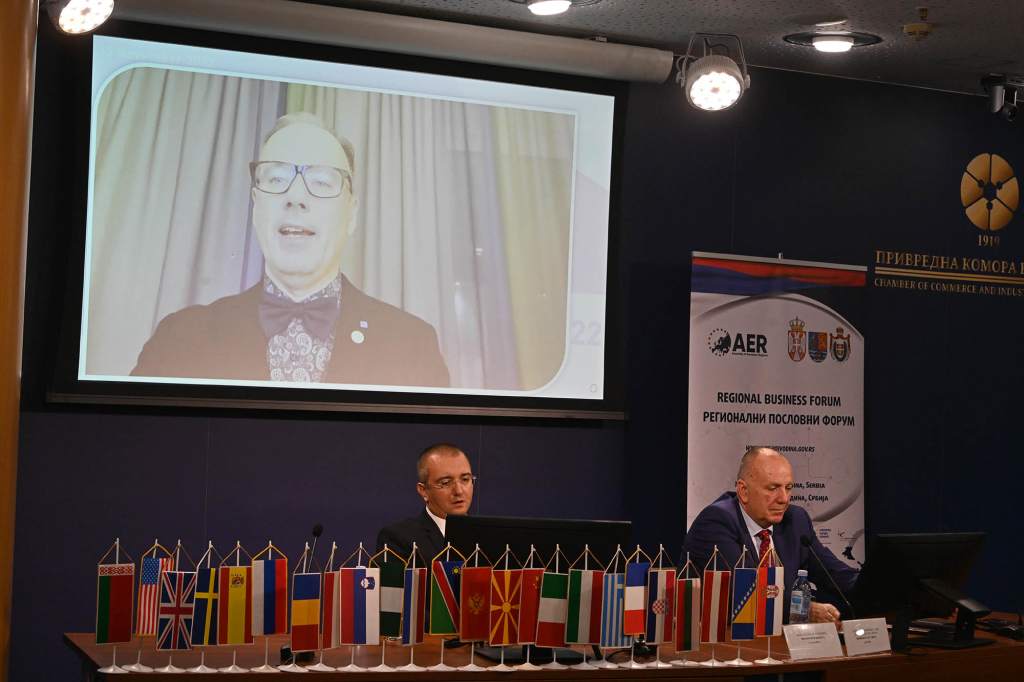 As the largest independent network of regions in Wider Europe, President Berntsson continued, 1/3rd of AER membership lies outside the EU and many in pre-accession countries, including in the Western Balkans. Inspired by its motto " Connecting regions, Inspiring Europe ", he affirmed that AER will continue its efforts of empowering regions for a stronger and more inclusive Europe.

Follow AER!

Share this!