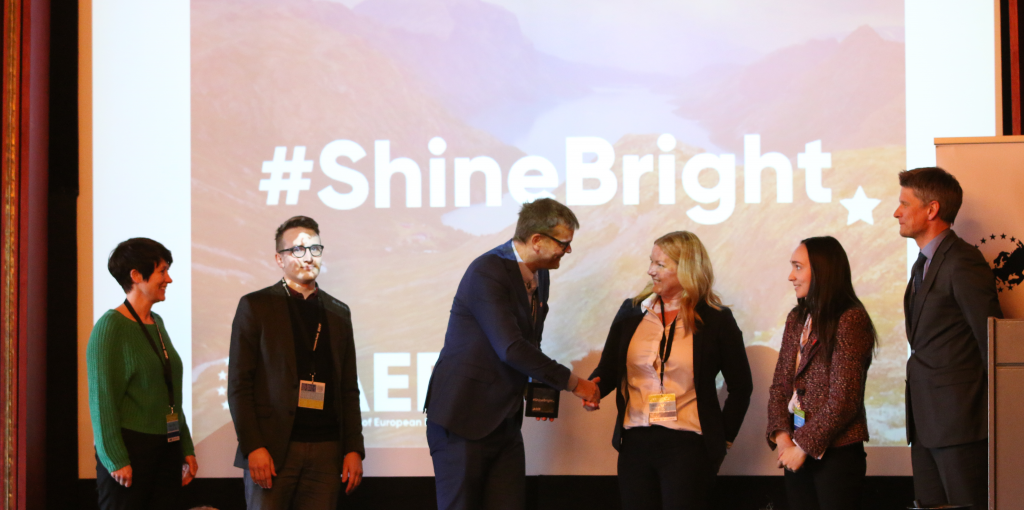 At the AER Spring Committee Plenaries in Örebro, the region of Oppland (NO) was recognised for their promotion of the 2030 Agenda within AER.

The sustainable development goals (SDGs) are a universal call to end poverty, protect the planet and ensure that everyone enjoys peace and prosperity. There are 17 goals interconnected to one another and often, the key to success on one, involves tackling issues associated with another.

Oppland suggested that as many of AERs activities are already contributing to the Sustainable Development Goals, AER should promote the 2030 agenda, and raise visibility of how AER and its member regions are contributing to this. During last year's Autumn Committee Plenary, the workshop on "The SDGs as Policy Framework" took place. Oppland as well as Varmland both provided input via case studies.

On 15 May 2019 during Green Week, the region of Oppland will be hosting a breakfast debate "SDGs and regional growth – is it possible" at the Oslo Regional Office from 9-11 in Brussels. We hope to see you there!

Follow AER!

Share this!