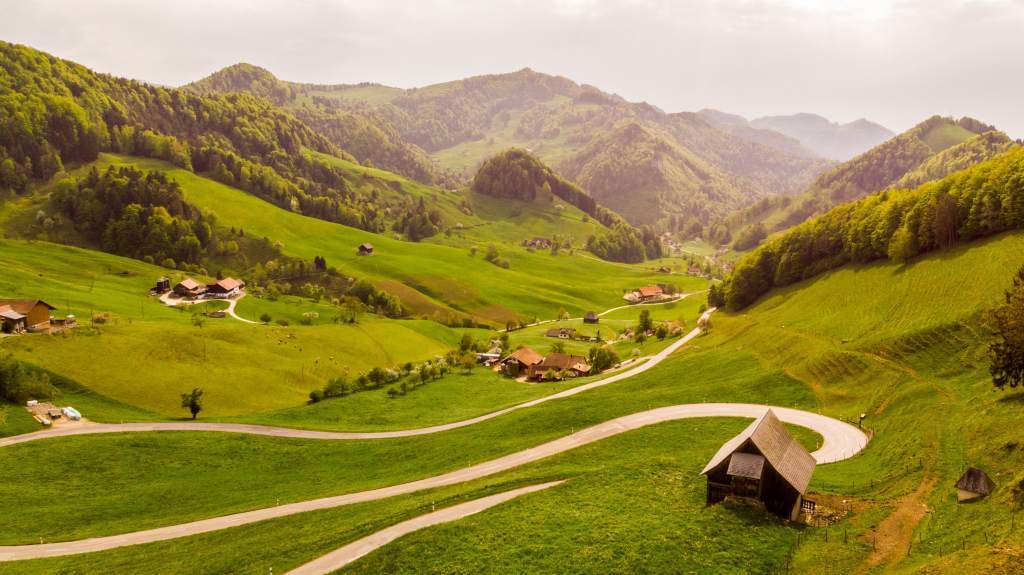 Share this!
The AER conference "Territorial Approaches to Regional Development" focusing on the ways in which regions address differences between urban and rural areas had to be cancelled due to the COVID-19 pandemic. In order to harness the knowledge of experts invited at this event, AER is sharing content online instead.
One of the objectives of the AER conference in Covasna was to look at findings from the ROBUST project, which researches the interactions and dependencies between rural, peri-urban and urban areas via 11 Living Labs and five Communities of Practice. The below article draws on the experience of partners and goes beyond the initial focus of the conference, by providing unique insights on the impact of the pandemic on rural-urban relations.
The COVID-19 pandemic has shaken the foundation of our societies. It has also triggered changes in rural-urban relations. Throughout the crisis rural areas have been widely perceived as offering a safe haven from the virus, motivating some urbanites to seek shelter in the countryside. As restrictions ease, we might anticipate an increase in urban to rural travel.
Lack of mutual awareness a barrier to sense of shared responsibilities
However, it remains the case that most rural areas are extremely vulnerable to public health crises. It also remains that many of people are not fully not aware of the risks they carry with them in their own search for security, leisure, or space. Research has shown that urbanisation has led to lack of mutual awareness, understanding and affinity, as well as a difference in affluence, status, and recognition of interests between rural and urban areas.
It cannot be denied that the pandemic is reshaping and will likely continue to reshape these relations in multiple and complex ways. Given this, there is a need to avoid measures that would negatively impact rural residents, or over the long term. Pandemic–related trends (e.g. migration for employment from urban to rural areas) should be carefully monitored to avoid unintentional long-term threats to rural communities.
The rural as a partner, not a refuge
Regions and local actors can play a key role in taking rural-urban into account when developing and implementing new policies. This can include developing integrated strategies that clearly communicates that the rural is not a refuge – but a partner.
The demand for local food and the resilience of local markets have been highlighted. There is an important opportunity for all decision-makers to take up a city-regional approach, particularly around food planning.
A time for decision
Current times call for solidarity, and there is plenty evidence of that solidarity – also across rural-urban boundaries. The outcomes of this crisis on rural-urban relations will depend heavily on the decisions and actions taken now.
This article was written by Bettina Bock and Jessica Duncan, Rural Sociology Group, Wageningen University a longer post is available here.
Photo by Sven Fischer on Unsplash
Follow AER!