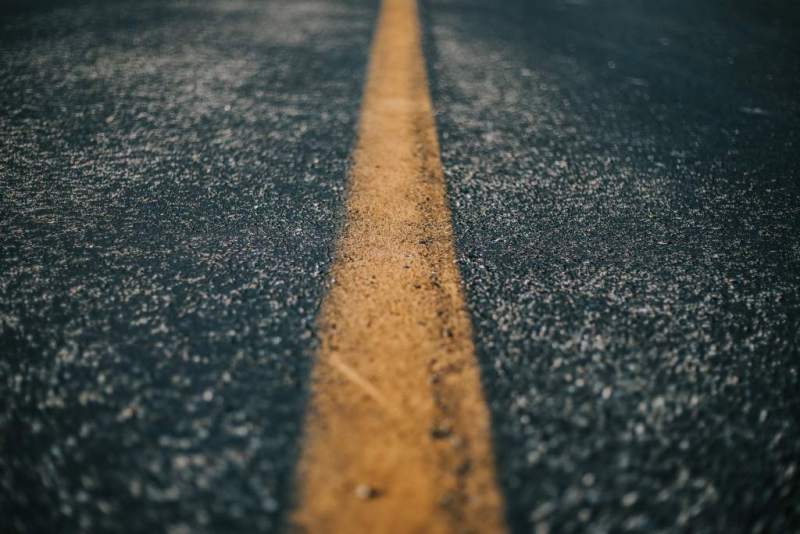 Share this!
The Assembly of European Regions counts among its members four Romanian counties that share a border with Bulgaria. The Danube River winds along the southern edge of Mehendenti, Dolj, Olt, and Calarasi. For these regions, as with border regions across Europe, collaborations with neighbours across the border was not historically always the rule.
With the beginning of the EU accession process for Romania and Bulgaria in the mid-2000s, however, came new legal and financial capacities for a deeper interaction between border regions. Two major EU contributions to a reimagining of territorial cooperation in the region are the Romania-Bulgaria Cross-Border Cooperation Programme, currently in the form of Interreg V-A Romania-Bulgaria and the Danube Region Strategy. Nonetheless, several obstacles to coordination and collaboration between Romanian and Bulgarian border regions remain in place and new challenges emerge on the horizon.
On 7 Nov, AER attended  a workshop in the Euractiv offices in Brussels to discuss Romanian-Bulgarian cross-border regional cooperation. The event was co-organised by the Cross-Border Cooperation Regional Office Calarsi, an organisation that works closely with AER member Calarasi County Council (RO) among other stakeholders. Participants with a wide variety of perspectives sat down for an animated discussion about the value of coordinated actions and projects along the border as well as how partners can address challenges and improve upon past successes going into the future.
What do regions gain from cross-border cooperation?
All those present expressed a belief in the value of cooperation between border regions. While harnessing the economic potential of cooperation was a major focal point, participants unanimously praised the boons for human connection across the Romanian-Bulgarian border. Nathalie Verschelde, Deputy Head of Unit Cross-Border Cooperation and Internal Borders DG REGIO, underlined the role of cross-border projects in facilitating intercultural exchange and building trust between neighbouring regions.
Strahil V. Krapchanski, the Vice Mayor of Ruse (BG), presented successes from his city's sustained collaboration with the Romanian city of Giurgiu. Since 2007, traffic between Romania and Bulgaria has increased fourfold, with much of it crossing over the Danube Bridge connecting Giurgiu and Ruse. Krapchanski attributes much of the increased movement to effective collaboration of authorities on either side of the border. Emblematic of this collaboration is the ambitious common urban masterplan shared by the cities. In addition to facilitating the implementation of solutions to common problems, initiatives like these, with their connections to EU funding programs and regional development strategies, allow local and regional authorities to upscale their priorities and give them leverage in pressuring central administrations in their respective countries, Krapchanski argued.
What challenges do border regions face?
Primary among the obstacles to cross-border cooperation, in the case of Bulgarian and Romanian regions, is the border itself. The Danube River is currently crossed by only two bridges along its stretch between Romania and Bulgaria. Bulgarian MEP Kouroumbashev (S&D) contends this far lower density of road and rail connections than in other stretches of the Danube, puts border regions at a disadvantage, and that political commitments to further bridge construction would be necessary going forward if greater bounds in cooperation were to be made.
A reduction in financial resources is also a challenge that partners are likely to face in the next programming period. The post-Brexit decrease in funding for cohesion funds proposed by the Commission, if confirmed by the Council and the Parliament, will be felt also in a reduction of funds available for Interreg projects. Calin Chira, Coordinator of the Cohesion Policy Section of Romania's Permanent Representation to the EU, estimated that, in total, Romania would see its cohesion funds fall by 23% under the current proposal. With increasingly limited resources, improving the absorption rate and efficient use of Interreg funds will be a major concern in the coming years.
Where does the future lie for cross-border regional cooperation?
A common theme was the need going forward for cooperation among regions outside the framework of EU funding projects. Kouroumbashev held that national governments in the two countries could not afford to wait for Europe to step in to develop strategic initiatives to connect either side of the Danube. Verschelde, for her part, saw a future in the promotion of multilingualism, non-governmental cooperation, and attempts to "erase legal borders" through neighbours' recognition of each other's laws in border areas.
Participants' visions for the future of cross-border cooperation sometimes differed when it came to the issue of the scale at which cross-border cooperation projects and initiatives should be evaluated. Michaela Kauer, Director of the Brussels Liaison Office for the City of Vienna, argued that cooperation on a bilateral basis was not sufficient and that the expertise and experience of bigger cities in the wider Danube region were necessary in developing smart solutions to common problems. Kouroumbashev often spoke of the wider geopolitical implications of cross-border cooperation, especially concerning relations with Russia, Turkey, and China. Verschelde, meanwhile, voiced a concern that transport infrastructure and other cross-border projects often serve wider EU-level objectives while not adequately responding to the local needs and concerns of those residing in cross-border regions.
Both Verschelde and Krapchanski advocated for a long-term, integrated reframing of territorial cooperation. As Verschelde put it, partners should "conceive of the area as a single territory," working together to make complementary investments for an efficient employment of available resources. A rebalancing between large-scale and small-scale projects would also likely be necessary, in her opinion, in light of the above-mentioned budget cuts. Karapchanski voiced a desire for decision-makers to build synergies between cross-border cooperation programmes and operational programmes.
Whatever the future holds, AER will be there for its members. If you are looking for funding, project partners, or projects to join, the project unit is ready to give a helping hand. As an AER member, you can also share knowledge with regions facing similar challenges and make your voice heard at the European level. Be on the lookout for an upcoming position paper on the Commission's Cohesion Policy Proposal as well as a manifesto for the upcoming European Elections. Never hesitate to contact the Secretariat with questions or concerns, and be sure to follow our newsletter for updates like this and to stay up to speed on all of AER's activities.
European Projects
Agnese Pantaloni
Phone: +32 2 400 10 52
E-mail: a.pantaloni(at)aer.eu
Skype ID: agnesepanta
Languages: it, en, pt
EU funding
Calls for projects and tenders
Partner search

Follow AER!