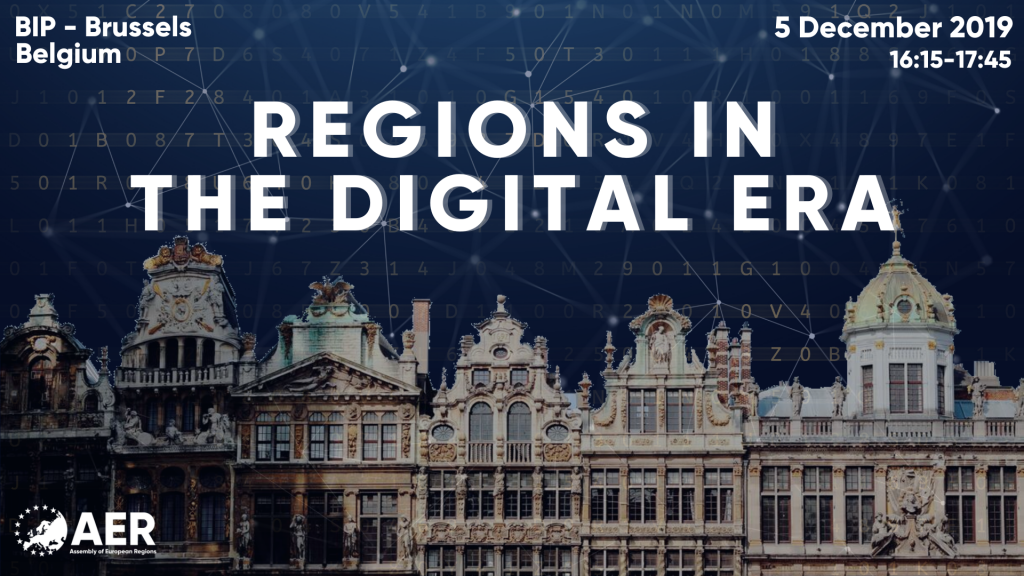 Share this!
The Assembly of European Regions will host a debate focused on the topic of Digitalisation on the 5th of December from 16.15h to 17.45h in Brussels.
The 21st century has become the digital revolution era and the European Institutions are responsible for ensuring that this digitalisation is managed in a way that serves the interests of citizens in all EU member states.
The European Commission has been supporting regions to adapt to the digital transformation; for instance, last year they presented some instruments and measures to bring artificial intelligence to European citizens, to boost innovation in the Digital Single Market, and to develop further initiatives to increase public and private investments in this field, which consequently boosts innovation in the Digital Single Market, and therefore Europe's competitiveness.
The Assembly of European Regions considers that regions play an important role when it comes to leading this digital transformation, as well as in providing digital services and creating and managing digital infrastructure. Consequently, AER members have come together in a Task Force to review and guide the Commission's strategy to adapt the single market effectively for the digital era.
The Minister of Housing, Labour, and International Relations of the Government of Lower Austria, Martin Eichtinger, will host this debate that aims to bring together relevant stakeholders and experts from European institutions in this field to reflect on how regions can contribute to the digitalisation reality that is already revolutionising Europe.
During this session, speakers will provide answers to key questions, such as how can a fast and reliable electricity and broadband infrastructure that reaches and connects all Europe be facilitated; how can a common understanding on the values of civil society in a digital world be achieved, and how can the digital transformation of the labour market in order to ensure prosperity and employment in the future be faced?
If this has peaked your interest and you would like to attend the debate, please register here.
Photo by Fuse Brussels on Unsplash
Follow AER!