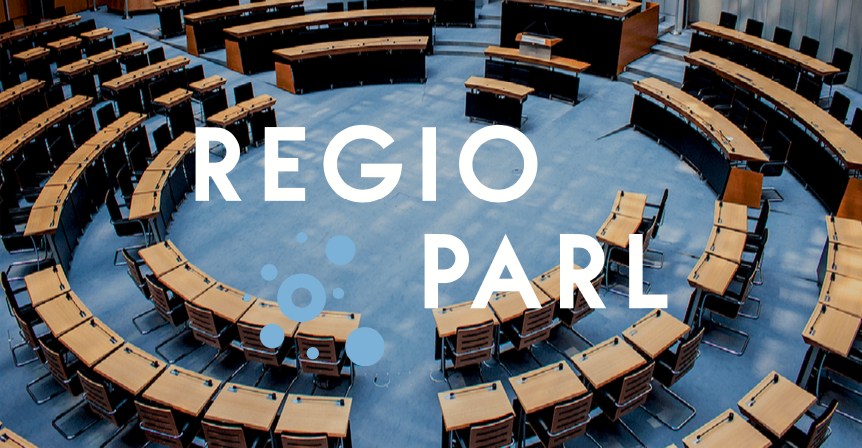 Share this!
Regions shape Europe and, considering their proximity to citizens, regional governments are crucial actors for the achievement of effective democracy and good governance. In this context, a consortium of universities is looking for EU member regions willing to participate in a project focused at showcasing the role of regional parliaments in European democracy and at gathering their input in the future of Europe debate.
What is REGIOPARL?
REGIOPARL is a cooperation of researchers located at the Danube University Krems (Austria) and the European Democracy Lab in Berlin (Germany). This project brings together regional political actors with the aim to contribute actively to the ongoing debate on the future of Europe. 
What does REGIOPARL do?
REGIOPARL organises workshops with members of regional parliaments and assemblies in 15 European regions. The purpose of this platform is to strengthening democracy at regional level and consequently strengthening democracy in Europe.
The workshops will address the regional perspective on:
The EU's institutional structure
The distribution of competences
Territorial aspects of regions in Europe
What can you do?
If you are interested in getting involved, REGIOPARL is looking for regions wishing to host one of the workshops. But there is more: the workshops' results will be collected for the comparative study on which REGIOPARL is working on and, secondarily, the outputs will be disseminated among policy-makers at the regional, national and European level.
Regional realities are the core of this project, your experience and the transfer of this knowledge is fundamental for the realisation of this initiative, for this reason, AER invites its member regions to join this project and foster this exchange of perspectives.
If you are interested in taking part of this project and sharing your regional realities, please contact Annalena Rehkaemper, Research Associate REGIOPARL, via phone (+ 49 30 20 61 62 58) or e-mail ([email protected]).
More useful information can be found on REGIOPARL webpage.
Photo credits: REGIOPARL
Follow AER!