Share this!
AER calls on members to strengthen regional perspectives on EU innovation policy, and build partnerships for future funding opportunities
The European Commission has launched a call for expression of interest for Regional Innovation Valleys (RIVs), to strengthen and advance European innovation ecosystems. Under the New European Innovation Agenda, RIVs will aim to "harness the potential of deep-tech innovation across the different EU territories, and addresses the innovation divide."
The Commission hopes to identify up to 100 regions committed to enhance the coordination and direction of their research and innovation investment and policies at regional level, and to collaborate on inter-regional innovation projects linked to key EU priorities.
Why this is important — reason one: to set an agenda that meet's territorial needs
Given the strategic importance of the New European Innovation Agenda, it is critical that regions take the opportunity to signal their priorities so EU policies will complement and accelerate regional innovation. Innovative regions should take this opportunity to feed into discussions by responding to the call for expressions of interest the European Commission has launched — deadline 18 September.

Reason two: to build partnerships in AER and win EU funding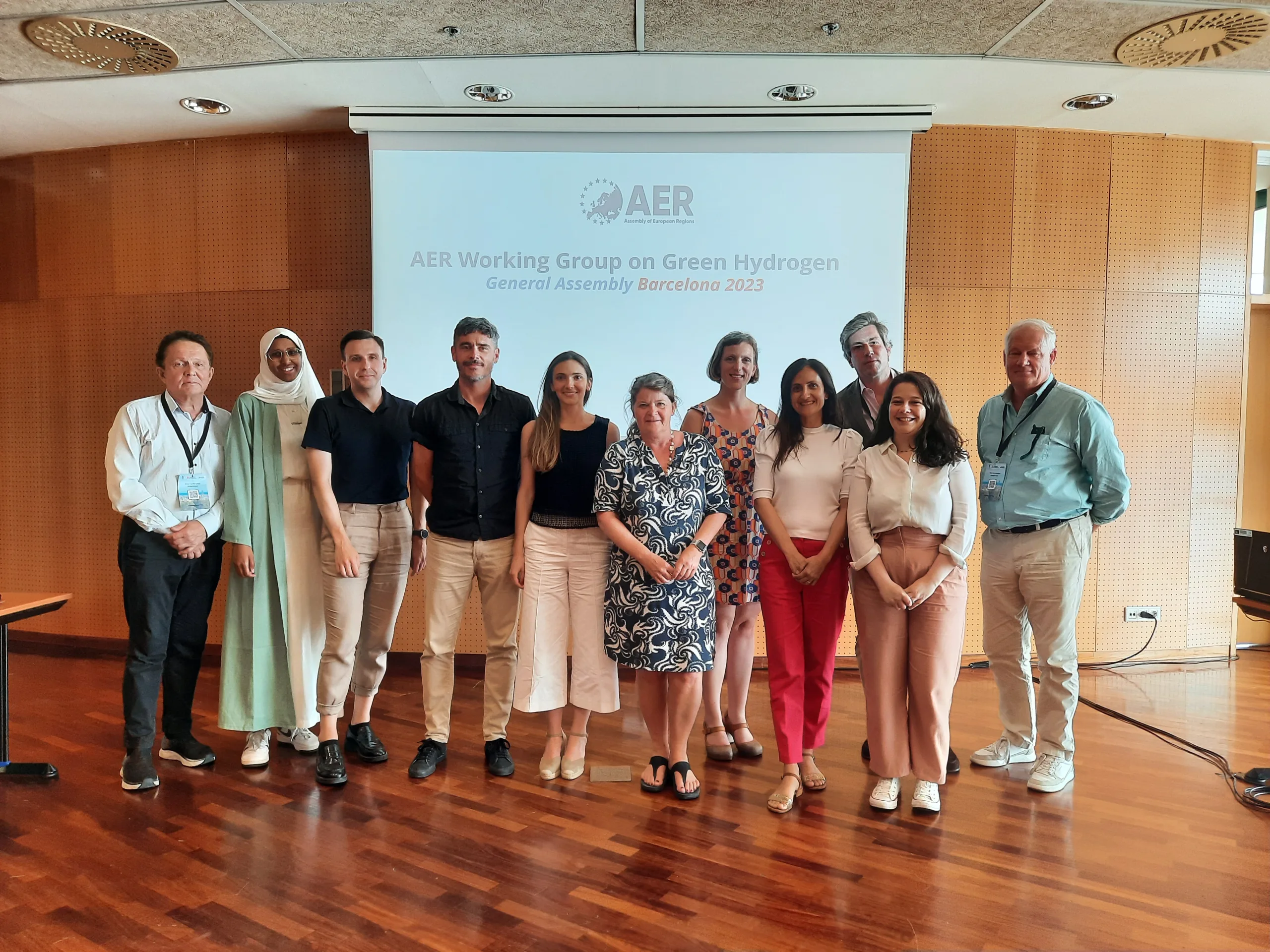 Given the diversity of our network and our existing collaboration in strategic innovation sectors — notably in renewable hydrogen and the bioeconomy — the AER is well-positioned to build the "inter-regional innovation projects" prioritised under the RIV.
That is why we are AER is identifying partner regions interested in joining a potential consortium for a future Regional Innovation Valleys call. Expressions of interest are welcome from regions at every stage of development within an innovation space. Potential priority areas could include decarbonisation, the circular economy, or other strategic sectors. At present, the goal is identify areas of common interest within the network and explore together.
Get involved — send an expression of interest in working on Regional Innovation Valleys within AER
If this is of interest to you, please send an email to Justin Sammon with the heading 'Regional Innovation Valleys' answering the following questions as best you can:
– What innovative industries would your region wish to develop within a consortium?
– What specific initiatives in that space are being run in your region (the state-of-play currently)?
– What would you like to achieve within an innovation cluster in the AER?
– Have you responded to the European Commission's call for expressions of interest?
Innovating in the bio-economy? — Innlandet (NO) is looking to join a consortium for a Horizon EU call!


The Innlandet Region, home to several champions within the bio-economy sector and Norway's cleanest industry, is looking to join a consortium with regions in the field of the bio-based circular economy, i.e. mainland industry driven by circular and sustainable solutions and the creation of green circular hubs.
Innlandet "is prioritising circularity and matching profiles with regions that have at least a partially rural profile, with a land-based economy, and that effectively use the funding for industry-related projects." If this matches your region's profile and you are leading a consortium for this call, we encourage you to…

📖 Read more about opportunities in #innovation
Follow AER!