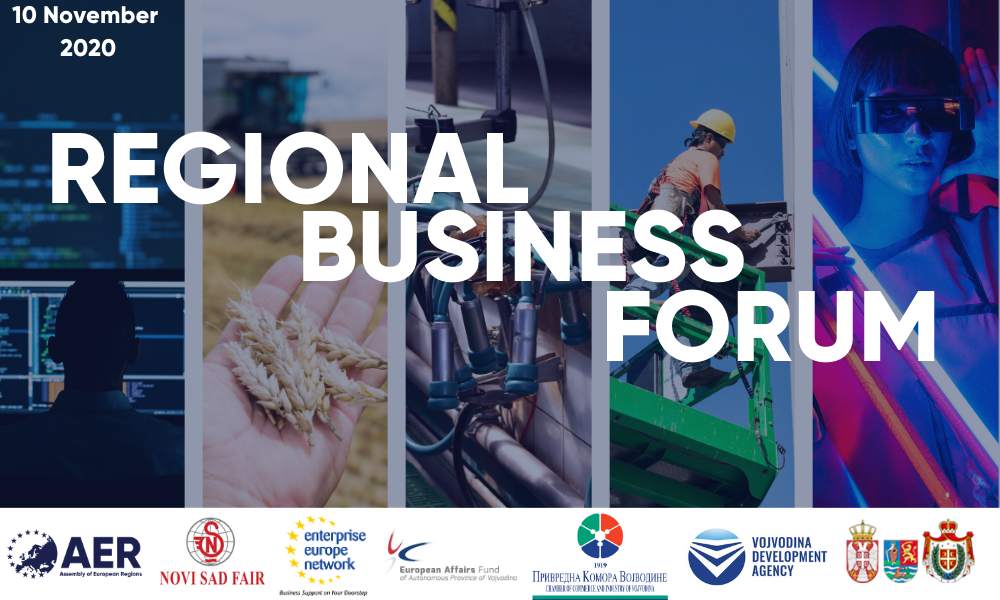 Share this!
Interested in sharing your business propositions and ideas to potential clients? Join us at the Regional Business Forum that will take place this year as a hybrid online event in Novi Sad.
The Regional Business Forum (RBF) is an annual international forum to exchange on support for SMEs, promote business and commerce, incentive the possibility to collaborate and share best practices between regions. This 3rd edition will be a hybrid-event hosted in the Autonomous Province of Vojvodina on 10 November. Following the success of last year's forum, this year's Regional Business Forum will focus on three main sectors: Agriculture & Food; the Construction Industry; ICT and Creative industries.
Through B2B (business-to-business) meetings, participants will get the chance to find partners according to their own interests and objectives
Interested candidates can register online for the B2B matchmaking, facilitated by the European Enterprise Network matchmaking tool.
---
Kicking off this forum will be a plenary where we will exchange what instruments are available to regions to effectively support SMEs during these turbulent and uncertain times, as well as exchange on best practice examples of our regions.
The European Union has put into place a recovery plan (Next Generation EU) to support the hardest-hit areas within the EU but has also mobilised a package to support the Western Balkans and accession countries during this emergency.
As regions and local authorities have been on the frontline in ensuring the well-being of our citizens, we hope you can join us for what promises to be a fruitful and substantive plenary discussion, all of which will be live-streamed.
Follow AER!