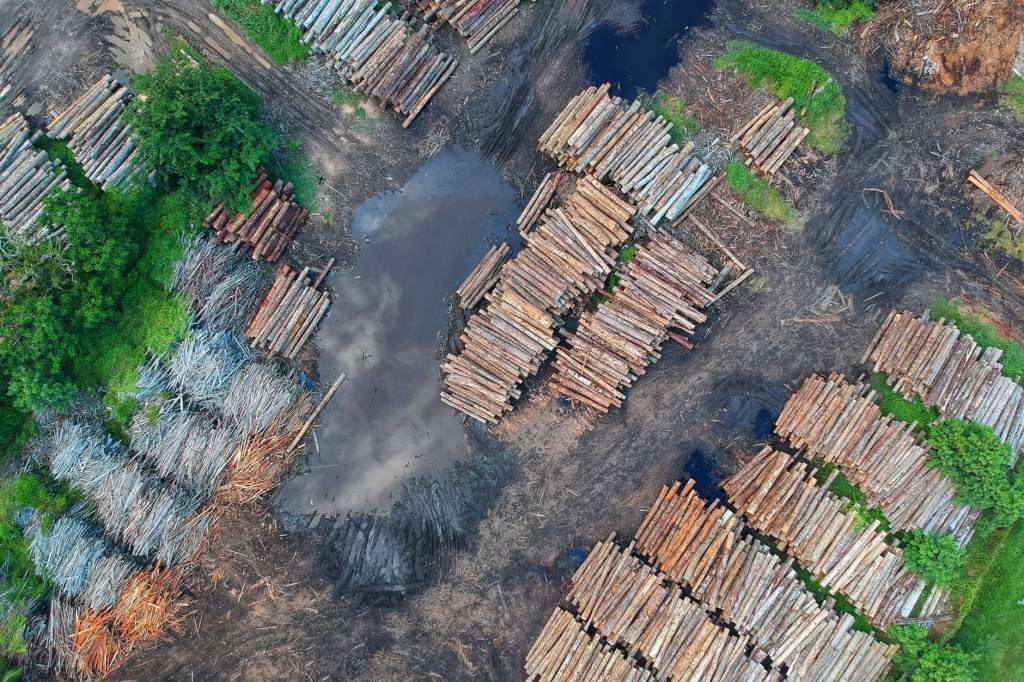 Share this!
The AER Working Group on Rural Development is organising a breakfast debate on the protection of primary forests in Europe on 26 September at the AER Autumn Committee Plenaries 2019 in Podčetrtek (SI). Members will discuss in particular why these rather rare forests matter and how AER members can collectively act to protect primary forests in Romania.
Why primary forests matter
Scientists at the Geography Department of the Humboldt-University of Berlin (HU) have compiled the first map showing Europe's primary forests. Primary forests are forests of native tree species, in which there are no clearly visible indications of human activities, and in which ecological processes follow natural dynamics. These rare forests are the only places where many endangered species live. They provide essential ecosystem services.
Most of the primary forests in Europe are small and fragmented. Additionally, a high fraction (54%) is currently not under strict protection. Currently, wide patches of primary forest are being logged in many mountain areas, in particular in Romania and Slovakia and in some Balkan countries. High demand for bioenergy, coupled with high rates of illegal logging are leading to the destruction of this irreplaceable natural heritage. 
Illegal logging: a threat to biodiversity
Romania is one of the European countries with the highest presence of primary forests in Europe. According to a project conducted by the Royal Dutch Society Natural History Society (KNNV) in co-operation with Romanian Forest Research and Management Institute (ICAS) in 2001, there are 218.500 hectares of primary forest in Romania. Approximately 20% of the Romanian territory is classified as Natura 2000 which unfortunately doesn't mean these areas are protected from excessive or illegal logging.
Agent Green, a Romanian non-governmental non-profit organisation dedicated to protecting the environment, showed in their 2018 report that the total amount of trees logged in Romania is more than double than what is allowed in official forest management plans. An alleged €25m illegal logging ring was discovered in 2018, the topic of forest protection got increased attention.
Other challenges for the protection of primary forests include:
Economic pressure within the forest sector generated by the necessity to assure the rentability both in state and in private forests
Re-privatisation process of parts of primary forest which makes it difficult to introduce sustainable management techniques
Asymmetric location and fragmentation of primary forests in Romania
Primary forests are not sufficiently mapped yet
Joint Action for the protection of primary forests
The AER Breakfast briefing will be an opportunity to decide on joint action in Europe for the protection of primary forests, with a focus on Romanian primary forests. Indeed biodiversity in Europe is a collective responsibility and Europe's primary forests are very rare. This action will enable to contribute to UN Sustainable Development Goal 15: Life on land.
The Breakfast debate will feature the following speakers:
Olimpia Neagoe, Chair of the AER working group on rural development
Shiroma Sathyapala, FAO Regional Office for Europe and Central Asia
Peter Skoberne, Ministry of the Environment and Spatial Planning (SI)
Romanian NGO (tbc)
During the breakfast briefing, members will discuss is how forests contribute to the achievement of the Sustainable Development Goals and how to support European regions, in particular in Romania, to safeguard forest biodiversity and ecosystems. The aim of the breakfast briefing is to present different opportunities for concerted action and decide on the next steps.
Peer exchanges for better environmental policies and practices
On top of awareness-raising and advocacy for the protection of primary forests together with all European institutions, AER is also supporting its members to engage in peer learning on this topic.
In particular
Exchange of experiences via the TAIEX-EIR tool of DG Environment, to help improve legislation and practices for the protection of forests and biodiversity in Romania.
Increase the visibility of the issue and our support as a network for the protection of Forests in Romania through concerted action and collaboration with institutional stakeholders such as the European Commission, the Council of Europe, and the Food and Agriculture Organisation of the United Nations (FAO).
Join the breakfast debate and bring in your ideas for the protection of primary forests and biodiversity in Europe.
Photo on Pexels.
Follow AER!