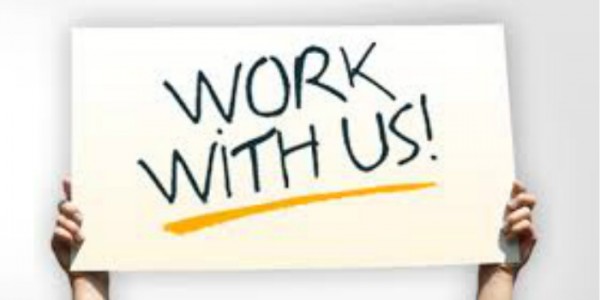 Share this!
Are you interested to become a new intern at AER Secretariat working on EU projects?
We are looking for an intern to work with us at AER Brussels office being part of the Project Unit following the implementation of current projects and supporting the development of the foreseen activities. Under the supervision of the European Projects & Private Partnership Coordinator, the intern will:
support the services of the Project Unit to AER members as partners search and follow up
map regularly call for proposals and relevant information on funding
support the implementation of the running projects in terms of activities and finances
contribute in drafting documents to join new project proposals
Finally, the intern will assist the team in general office management tasks.
This is who we are
Here are the things that are great about this workplace:
We are a very small team, so everybody is really important
We are also a very great team, with awesome people on board
The thing we work for is super cool: who could be against helping people across Europe to work together?
It is a place for personal growth, as you get to work with so many very different people with different backgrounds your horizon widens and you change
We use cloud-based team collaboration tools, which allows us to keep in close contact. despite frequent travels and different locations – and, it helps us for community building.
To put it simple: we are the coolest network in Europe.
If this is you…
We look for an intern with some knowledge or any previous experience in European projects, project management and funding programmes who is interested to cooperate and work in team within the Project Unit but who is also able to perform tasks autonomously and take responsibilities. Excellent command of English, both oral and written, is required and we consider a relevant asset the knowledge of other European languages. We need someone meticulous and consistent in executing tasks, who is a self-motived person, problem solving oriented and also creative which is something needed in project design and development.
AER is happy to offer you the opportunity to:
gain a practical experience in the field of projects funded by European programmes
be in contact with high ranking politicians, opinion-leaders and European partners
learn about regions and related current European political issues
work in a dynamic, multinational and multicultural environment
develop personal responsibility and initiative
gain invaluable experience in an international professional environment
The internship period will be 6 months, starting in February.
From your arrival onward, you will be considered as full team member.
Financial, administrative and insurance conditions
For all internships within the AER, a contract must be signed by the AER and the intern's home University/School/Institute. Please note that this is a non-negotiable condition.
You will receive a monthly financial compensation for their training period of 150 EUR. Travel and living costs must be met by yourself.
If you are not citizen of an EU country, you must make sure that you fulfil all legal requirements (residence permit, visa etc.) as specified by Belgian law for foreigners. You must also ensure that you are correctly insured during your stay in Brussels.
How to apply
If you like the idea of joining our team and get a great professional experience, please send us your CV and cover letter to the email address [email protected] by 15 January, with email subject "AER European Project Intern".
Interviews will take place on 24 and 25 January.
Please note that due to a large number of applications, we can only guarantee that pre-selected candidates will receive an answer.
Follow AER!