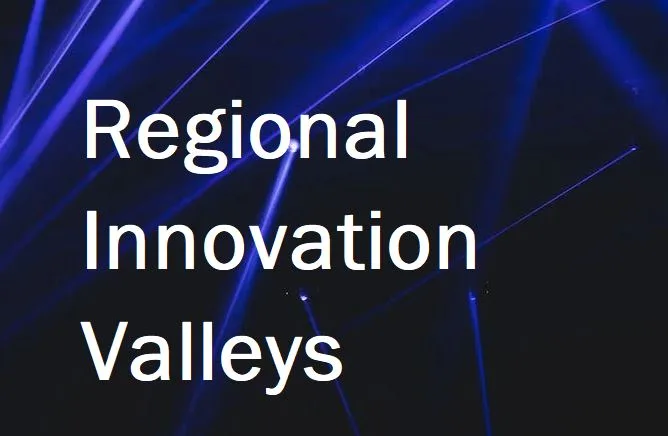 Share this!
Are You The Next Innlandet Partner?
The Innlandet Region, home to several champions within the bio-economy sector and Norway's cleanest industry, is looking to partner up with regions to create a strong innovation ecosystem across Europe in the field of bio-based circular economy, i.e. mainland industry driven by circular and sustainable solutions and the creation of green circular hubs.
What Drives Innovation In Your Region?
To address the issue of fragmentation in Europe's Innovation and Excellence, the European Commission launched the Regional Innovation Valleys to bring together less and more innovative regions with a view to addressing the most burning challenges facing the EU, namely reducing the reliance on fossil fuels, increasing global food security, mastering the digital transformation (including cybersecurity), improving healthcare and achieving circularity. Starting from their own smart specialization strategy, regions will cooperate to deliver innovation in distinct areas supporting key EU priorities.
European Innovation Ecosystems Call – EIE call (HORIZON-EIE-2023-CONNECT-03-01) "Implementing co-funded action plans for connected Regional Innovation Valleys"  

Deadline: 17 October 2023.
Estimated project duration: 3-5 years.
Max. EU grant per project: 8-12 m €
Co-financing rate: 50%.

Who can apply:
– Authorities in charge of public national, regional or local innovation policies & programmes
– Other relevant entities as beneficiaries or associate partners (research institutions, universities, companies, clusters, innovation intermediaries, etc.)  

Consortium:
– At least five 5 national or regional authorities from at least five 5 different Member States or Associated Countries, of which at least two 2 are representing a 'moderate' or 'emerging' innovator region and at least one 1 is representing a 'strong' or 'innovation leader' innovator region".
– The coordinator role can be assumed by any consortium partner that fulfils the relevant eligibility criteria. There is no specific requirement on the eligibility of the coordinator.  

Mandatory activities:
– Preparation of Annual Work Programme (AWP). The 1st annual work programme is a key part of the proposal, together with the application proposal.
– Each project consortium will have to launch at least 3 open calls for "joint interregional projects" (FSTP)  in the form of grants, allocating at least 50% of the total eligible costs to them.
   
Strategic Thematic Areas Of Cooperation For Innlandet
Innlandet recently elaborated its Smart Specialisation Strategy thanks to a bottom-up analysis and has identified region's strengths and strategic steps required for sustainable growth.
Since the proposal for the EIE call will be evaluated on the basis of their coherence, structure and clearly articulated objectives, applicants to the EIE call for proposal are encouraged to prepare a project application focused and targeted to one thematic area.
For this call, the Innlandet region is prioritizing circularity and matching profiles with regions that have at least a partially rural profile, with a land-based economy, and that effectively use the funding for industry-related projects.
Despite the main Innlandet focus for this call being on circular economy, the County Council is open to join consortia that match other interconnected regional priorities identified through their Smart Specialization Strategy (namely clean energy, bio-economy and digital transformation).
It therefore invites other regions and interested parties to connect with them to know further and explore opportunities for collaboration and work on common solutions to upscale and mainstream innovation.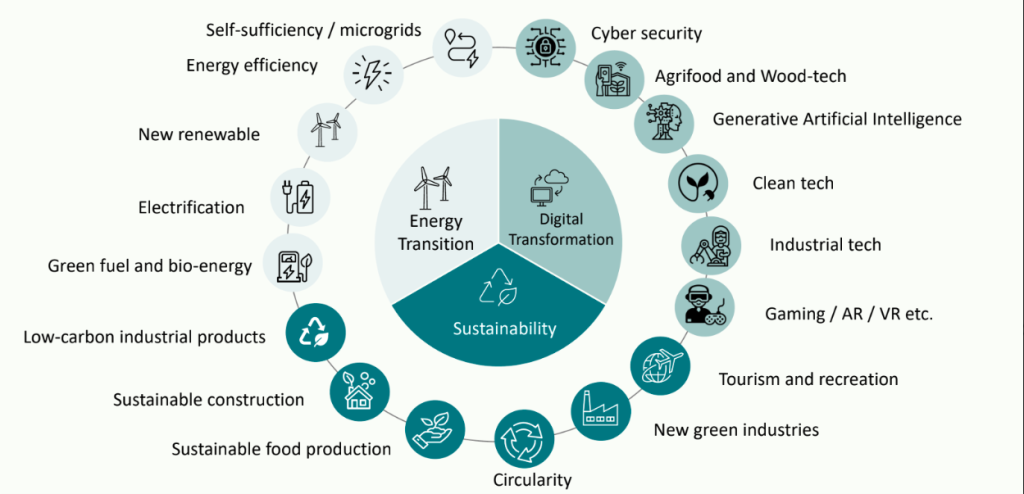 Follow AER!