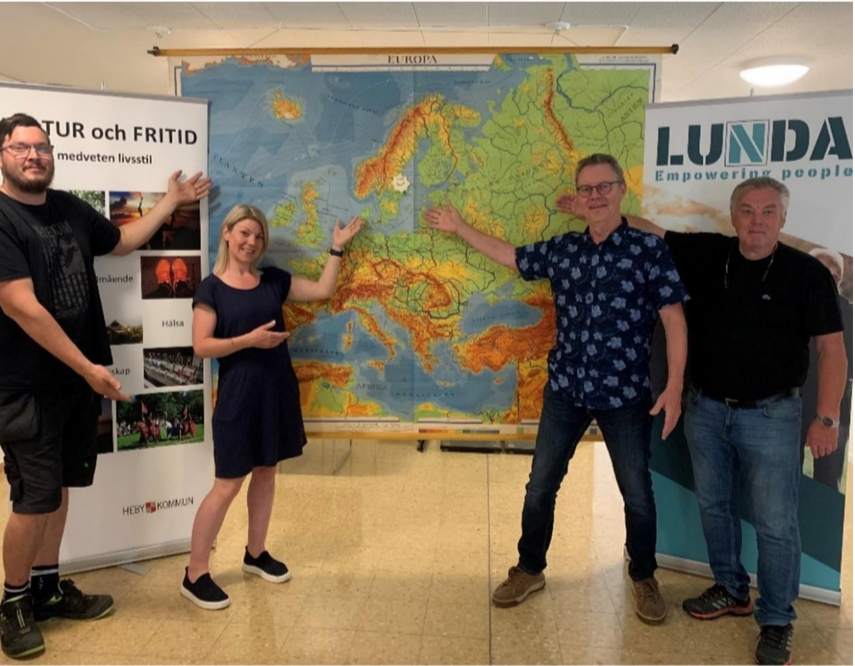 Share this!
We are happy to share a partner search for a new project dealing with health promotion for non-sporting citizens in the aftermath of the pandemic.
Lunda sports arena in Östervåla, one hour north of Stockholm Arlanda airport, is a municipal sports centre for school sports, football, tennis, ice hockey & cross-country skiing. They also run health promotion initiatives for the general public.
If before the pandemic, motivating people to embrace healthier lifestyles was important, it has now become urgent. With that in mind, Lunda sports arena is looking to develop a project that will promote health and well-being for citizens, and are looking for other organisations who want to collaborate on this topic.
The profile of the partners sought are European organisations that, like them, are running sports arenas combined with wellness activities who wish to cooperate on ideas and methods to promote health, with a special focus on non-sporting citizens and vulnerable groups. Lunda sports arena is experienced in leading and participating in LEADER, Erasmus+, Europe for Citizens and European Social Fund projects and is looking for other partners interested in cooperating with them.
If this sounds interesting to you, Lunda are open to hosting a video conference to discuss this in more detail.
Please, send your expression of interest before 30 July to:
Agnese Pantaloni – AER European Projects Coordinator, [email protected]
Gunnar Ärnström – Senior EU-Adviser (mid-right in the picture), [email protected]
Madelen Hedbom – Graduated Health Coach (mid-left in the picture), [email protected]

Follow AER!