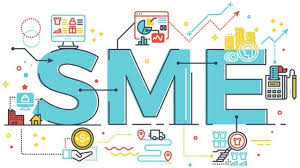 Share this!
The European Programme for Employment and Social Innovation "EaSI" 2014-2020 is a European-level financing instrument managed directly by the European Commission to contribute to the implementation of the Europe 2020 strategy, by providing financial support for the Union's objectives in terms of promoting a high level of quality and sustainable employment, guaranteeing adequate and decent social protection, combating social exclusion and poverty and improving working conditions.

Within the main purpose to promoting workers' geographical mobility and boosting HR and employment opportunities in a SME environment focussing on the reduction of youth unemployment, improvement of working conditions and promoting inclusion and social enterprises as well as entrepreneurship in a business context; a new European call for proposals will support, in particular, the development of the EURES network (on employment services and workers' mobility).
AER strongly supports the principles of labour mobility and free movement of workers, as this enhances growth, economic development, social innovation and competitiveness of companies and SMEs based in European regions.
AER has extensive experience in developing and disseminating high-quality comparative analytical knowledge; and facilitating effective and inclusive information-sharing, mutual learning and dialogue. Indeed, this call for proposals is in line with AER work on knowledge transfer and policy dissemination and will aim to:
*Provide financial support to test social and labour market policy innovations.
*Provide organisations with financial support to increase their capacity to develop, promote and support the implementation of EU instruments and policies.
This call is particularly relevant for AER member regions and for the Committee 1 on Economic and Regional Development. During the Autumn Plenary in September 2018 which was held in Vojvodina (Serbia), a discussion on the potential creation of an exchange programme for entrepreneurs from different regions took place. This call for proposals can provide a financial framework for the setting up of such a programme for interested regions.
More in detail, the call is intended to finance projects and activities dealing with topics such as:
-Companies' partnerships
-Exchange of good practices on employability, labour cross-border activities and short term mobility, i.e. migrant workers and "posted" workers.
-Innovative human resources strategies, e.g. on workers' performance, productivity, traineeship abroad, and recruitment/talent processes
-Entrepreneurship
-Solutions to tackle labour market mismatches
-Corporate social responsibility
-Business development and growth for SMEs and companies
-Improvement of working-conditions, professional training and youth mobility in sending/hosting companies and businesses
-Social dialogue between employees (e.g. trade union organisations) and employers (e.g. governments, public authorities, private companies and other hiring organisations).
What type of actions can be financed?
a)Consultations, surveys and market research to enhance a proper identification of the needs and obstacles on both sides, of the sending and hosting companies;
b)Development of the outreach and matching strategy, through enhancing
mechanisms of co-operation and dissemination, engaging the employer
organisations as facilitators, participating companies and employees.
c)Developing rules and procedures to make secondments beneficial for all
parties involved.
Who can apply for this call?
Organisations from only eligible countries:
-EU Member States
-Iceland and Norway
-Albania, Republic of North Macedonia, Montenegro, Serbia and Turkey
Lead applicants must be Associations representing employers' interests at national, regional or local level or employers' organisations established at European Union level.
Co-applicant(s) must be private or public organisations, including social partners, at national, regional or local level.
Budget available and project's conditions:
Duration of 24 months. The call will finance 1 or 2 projects, being the overall budget available of around 2 million of euro, with a co-financing of 5%. Deadline for applications is 17 September 2019.
Would you like to learn more about this call? Please contact:
EDUARDO NADAL
European Projects Manager
e:

[email protected]


t: +32 2 400 10 12
m: +32 (0) 483 448 430


Follow AER!