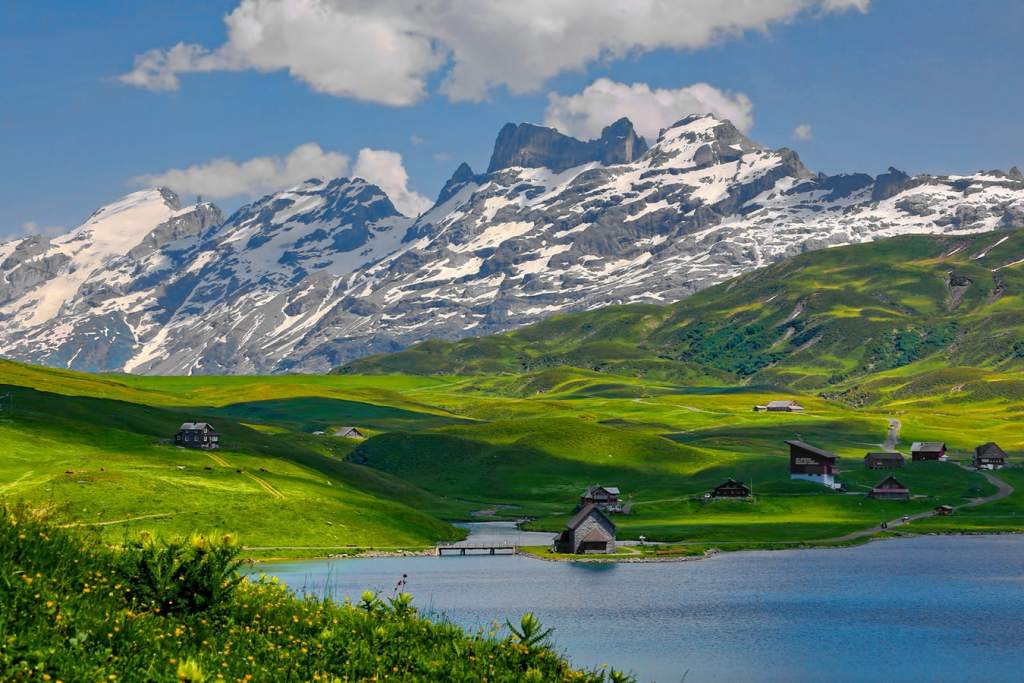 Share this!
We have good news for Alpine regions looking for access to project funding. Interreg Alpine Space has opened its fourth call for proposals. Eligible public and private organisations must belong to the Alpine Space, which covers all of Austria, Liechtenstein, Slovenia, and Switzerland, as well as several regions in France, Germany, and Italy.
This call follows a two-step application that will end in September 2019, when the Interreg Alpine Space committee will select the projects funded. These projects must involve partners from at least four different countries and may run for a maximum of 33.5 months.
Find a topic
To get a chunk of the call's  24,8 million EUR of project funding, submit project ideas that match the programme's four priorities:
1) Innovative Alpine Space
2) Low carbon Alpine Space
3) Liveable Alpine Space
4) Well-governed Alpine Space
Projects that get the green light will engage with digitalisation, shifts in lifestyle, demographic change, the implementation of environmental policy, participative governance, or social innovation. AER members will already be well acquainted with these issues given the emphasis placed on them recently in the committees and in projects pursued by AER.
You can find a more detailed list of favoured topics in the call's Terms of reference.
Strengthen your application
When you are developing your proposal, keep in mind that the programme will avoid funding projects that replicate the work of those that have come before. Check the list of projects funded in the first three calls to make sure your proposal is original. You may even be inspired to build upon the successes of past Interreg Alpine Space projects or take an old idea in a new direction.
Also be sure to take full advantage of the many opportunities offered by Interreg Alpine Space to learn about the programme's expectations and bounce your ideas off other applicants. The programme will hold various national info days  through mid-October, including several in AER member regions. Then from 23-24 October the MEET and MATCH Forum in Salzburg (AT) will allow applicants to make face-to-face connections with potential partners.
Is online feedback and collaboration more your speed? Join the project idea community to get the ball rolling.
Get started!
If you are interested in developing a project, there is little time to waste. Applicants must submit an Expression of Interest (EoI) via this online tool by 1:00 pm, 12 December 2018. Then, the expressions of interest selected can submit the full application forms by 1:00 pm, 5 June 2019.
As always, AER Project Unit is here to answer any questions you may have and is happy to put you in touch with partners from our member regions.
European Projects
Agnese Pantaloni
Phone: +32 2 400 10 52
E-mail: a.pantaloni(at)aer.eu
Skype ID: agnesepanta
Languages: it, en, pt
EU funding
Calls for projects and tenders
Partner search

Follow AER!