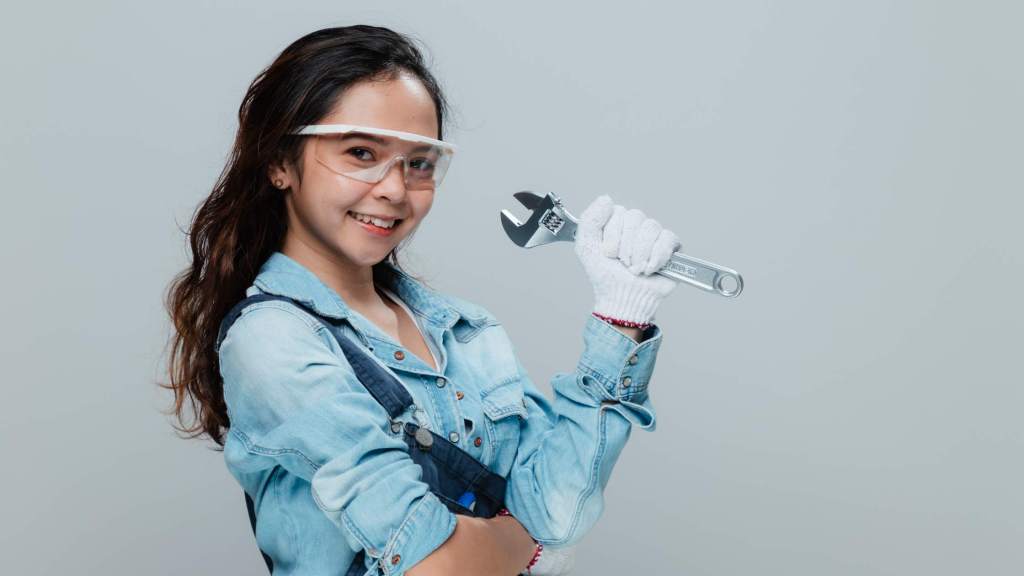 Share this!
Technical vocational education and training provide concrete opportunities for inclusion by developing innovative curricula matching rapidly changing societal needs and fostering life-long learning opportunities. Yet, the sector has been for long time predominately male centred making the need to counter the gender-bias and gender-stereotypes in the sector a foremost priority for a renewed TVET system as urged by the European Parliament in the resolution of 17 December 2020 and promoted by the SKILLNET Alliance.
This is why the Assembly of European Regions in cooperation with its member regions and leading experts of the TVET sector organised a mutual-learning session aimed at sharing good practices for improving the attractiveness of technical vocational education and training for women. The event was part of a webinar series that AER organised in the framework of the Erasmus+ SKILLNET project.
The session started with key insights from Alexia Fafara, Junior Policy and Campaigns Officer at the European Women's Lobby, sharing concrete actions that the TVET system shall undertake in order to combat gender stereotypes and foster gender-inclusive TVET programmes. Among this:
Removing sexist content from textbooks
Setting up complaint mechanisms
Providing training on unconscious biases & equality issues
Additionally, existing tools and good practices were shared to inspire other practitioners and TVET providers in the development of similar programmes.
Michael Miller, Project Officer at the The Opportunity Centre, presented the European project Gender+ founded by the Erasmus+ programme and implemented in partnership with six organisations from six European countries.
As part of the project, experts developed governance and benchmarking tools to improve gender inclusivity in vocational education and training:
Gender positive character: setting the minimum requirements for organisations in order to consider their provisions gender positive.
Gender footprint benchmarking tool: for VET practitioners to assess their current services and then track improvement. This is achieved through incentivised guidance and support which highlights how VET organisations can evidence and improve provisions to meet the Charter's minimum requirements.
Gender champion skill profile for the development of a 'Gender Champion' role. Through this, the project demonstrates the value for VET organisations in dedicating permanent time and resource to gender issues.
Regional good practice from the Hampshire (GB) – Women in Construction
The final presentation of the event shield light on how regions can create life-changing opportunities for women through TVET programmes. Carolyn Jay Project Manager in the Skills, Partnerships and Strategy Team of the Hampshire County Council, presented the story of Natalie, who, thanks to the CSCS local re-training programme accomplished her professional aspiration starting her career in the construction sector.
As to the final remarks, experts highlighted the need to provide real incentives to ensure that more inclusive policies and TVET programmes are properly implemented. You can rewatch the full webinar on YouTube.
Available EU Funding Opportunities and Initiatives
Follow AER!