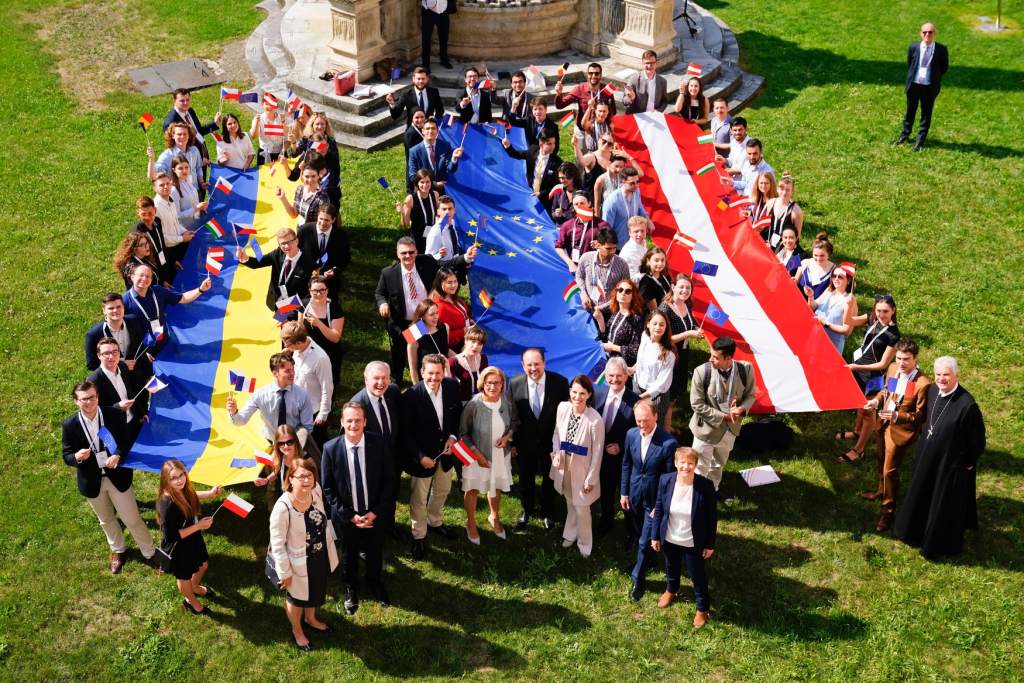 Share this!
From 13 to 15 June 2019, over 70 students and young professionals participated in the Europa-Forum Wachau. It took place in Austria at Stift Göttweig, an abbey not far away from Vienna. The motto of this year's forum was "Making Europe fit for the future".
24th edition of the Europa Forum
For the 24th time, AER member region Lower Austria organised the Europa Forum Wachau. It was founded 1995 on the occasion of Austria's accession to the European Union. This year, people from 16 nations attended a three-day programme with conferences and debates focusing on megatrends in Europe like connectivity, health, and new work environments. Regarding the topic of health, the discussions turned especially around e-health and how artificial intelligence can be used in the health sector.
The second day and the last day were dedicated to the exchange between personalities from politics, business, and culture. Furthermore, there were different working groups where the participants had the possibility to engage in more conversations with the speakers who were invited. The three working groups were: "Economy and Technology", "Culture and Identity", and "Political communication".
Forum includes population and youth
For the first time, the organisers of the Europa Forum Wachau decided to turn this event "younger" and more international. In the context of an Erasmus+ programme, the region of Lower Austria invited young people to take part in the various conferences and debates. Over 70 students and young professionals came from France, Romania, the Czech Republic, Hungary, Poland, and Austria.
AER partnered with the organisers of the Europa-Forum Wachau, to recruit students and was represented during the forum as well. In an article about the Europa-Forum Wachau, AER made a call to young people to participate in the Europa-Forum and provided assistance to the region to fulfill the requirements to finance this Erasmus+ project.
The date for next Europa-Forum Wachau edition is already set and AER hopes to continue the partnership with Lower Austria and the Europa-Forum.
Follow AER!