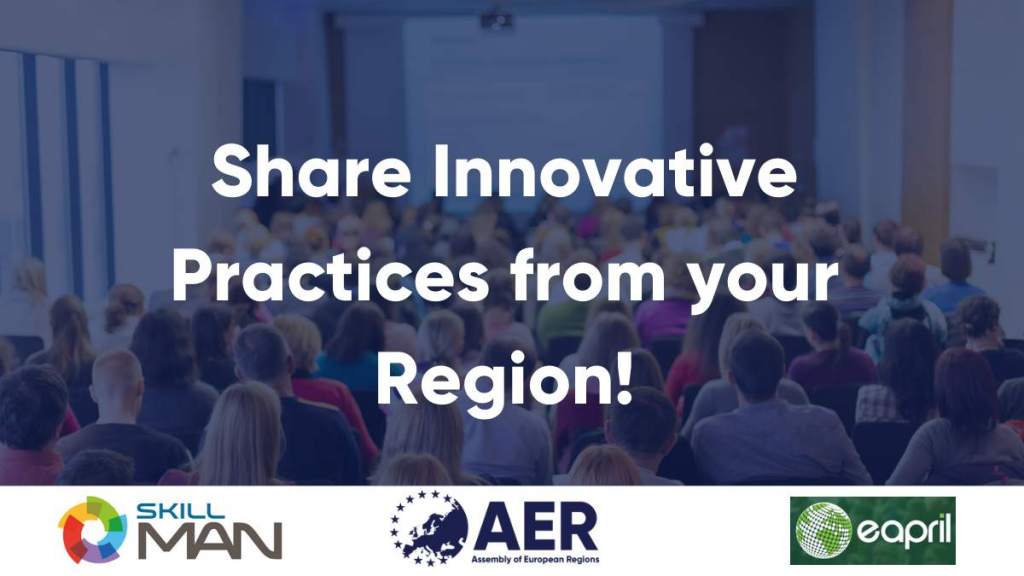 Share this!
The AER encourages its member regions to take an active part in "Learning in the Age of Industry 4.0." This annual conference is organised by the European Association for Practitioner Research on Improving Learning (EAPRIL). Submit your proposal by 1st April!
As part of the Skillnet project, AER members have the opportunity to share innovative practices from their region at "Learning in the Age of Industry 4.0" that will take place from 23-26 November in Kufstein (Tyrol, AT).
About the Conference
The conference will provide a space for dialogue "on the opportunities provided through learning in the age of industry 4.0 and digitalisation in education." Experts will discuss:
How digitalisation and new digital technologies can be applied to education and learning;
How and why modern technologies and methodologies in the age of industry 4.0 can cross/connect modern didactic concepts as well as types of education;
How the development of smart products and digitalisation are changing our societies, particularly in the demand for new job profiles and skills.
Read more about the scope of the conference here!
How to Contribute to the Conference
Researchers, experts, policymakers and other practitioners are invited to submit their proposals for contributing to the webinar by April 1st CEST. Final results will be communicated on May 20th and the presenter registration deadline is on September 16th 2021. The proposal should set out the topic (an innovative practice), title, abstract and keywords of your contribution.
The following submission formats are expected:
Presentations and discussions: present research and findings in an in-depth manner
Symposia: present research on one topic, often from multiple perspectives, compiling a coherent set of papers for discussion
Posters: communicate the main ideas, objectives, results and conclusions of an ongoing research project
Workshops: interactive, collaborative session format that demonstrates the practical outcomes of a research project
Case studies: present a case from practice.
Roundtables: session focuses on unfinished or starting projects
For detailed information on the submission process, consult the general EAPRIL2021 submission guidelines. You are encouraged to contact the AER Project Unit if you would like us to officially support your application.
Submit your proposals via the link. You can also contact our Project Unit at [email protected] to get support for your project.
Photo by Josefa nDiaz on Unsplash
Follow AER!