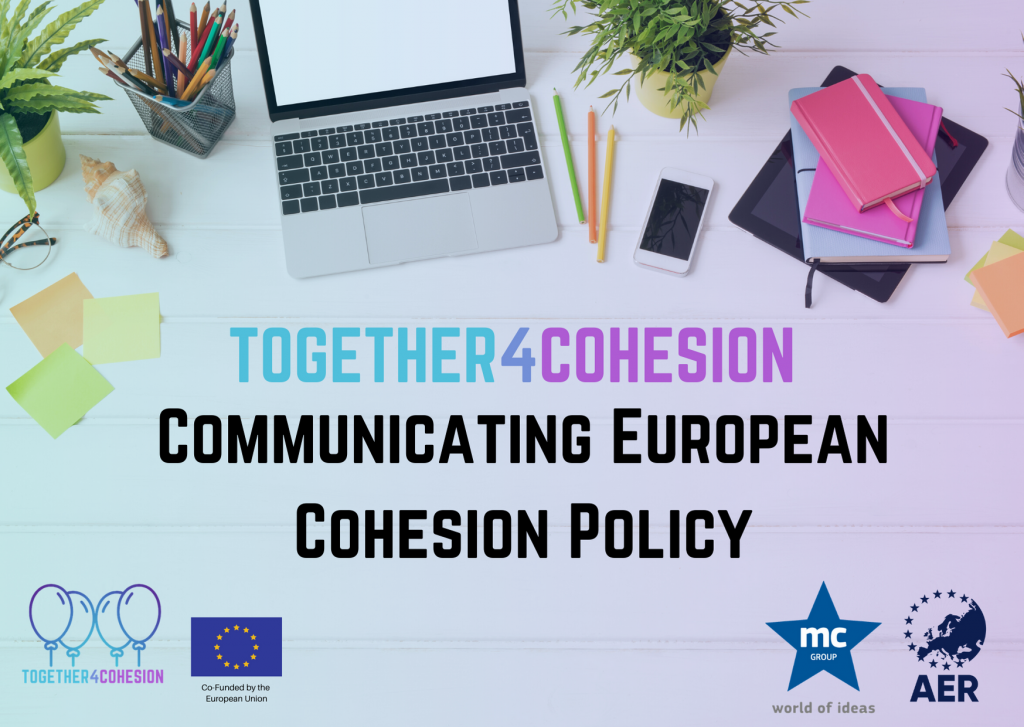 Share this!
Join our webinar to discuss with EU Commission Official about the perspective of cohesion policy, and to learn how to effectively communicate cohesion policy activities through the inputs from communication experts and regional practitioners.
June 16th from 14:00 to 15:00
---
For more than one year now, the communication campaign Together for Cohesion has been a major driver in the communication of cohesion policy's benefits for its citizens and stakeholders.
As the path was rich in experiences and learning opportunities, we want to share what we have learned as well as new inputs on cohesion policy and its communication through the webinar 'Learning about Communicating Cohesion Policy'.
The webinar will provide participants with the opportunity to acquire or increase their knowledge about cohesion policy, including first-hand insights on the next programming period directly from Diego Villalba de Miguel (Official of the European Commission), as well as on how to effectively communicate its actions and benefits.
The agenda of the event includes:
Opening Remarks

Michiel Rijsberman, Regional Minister from Flevoland & Chair of the AER Task Force on Cohesion Policy (TBC)

Cohesion Policy from the European Perspective

Diego Villalba de Miguel, Deputy Head of the Communication Unit of the Directorate-General for Regional and Urban Policy, European Commission.

Effective Communication on Cohesion Policy

Jan Pycha, Senior Project Manager and Team Leader at mc Group and partner of the project Together for Cohesion

Learning from Together4Cohesion's Regions 1) Difficulties and success factors in informing citizens

Chiara Vivaldelli, European Project Manager at the Province of Trento, and representative of the Province for the project Together for Cohesion

Learning from Together4Cohesion's Regions 2) Partnership – its importance and implementation in communicating cohesion policy

Cornelia Carmen Madaras, Advisor at the Foreign Affairs Office of the Alba County Council, and representative of the County for the project Together for Cohesion
Follow AER!