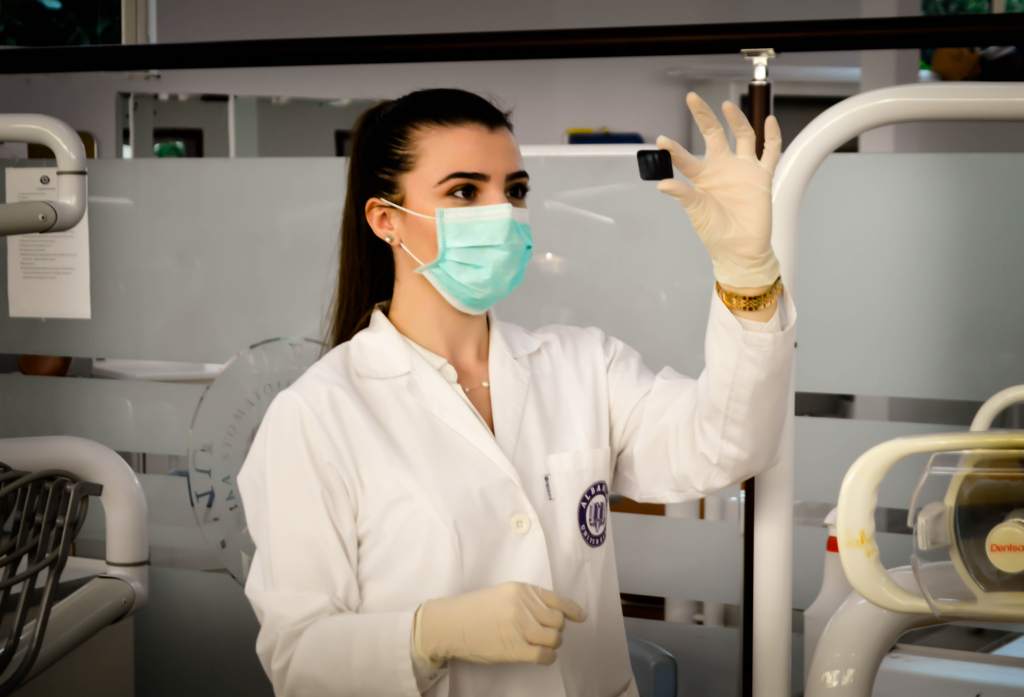 Share this!
European Innovation Partnership on Active and Healthy Ageing (EIP on AHA) and Digital Health Europe (DHE) launched a joint call for twinnings to amplify the synergies and increase the total funding amount to more than €400.000.
The aim is to support scaling-up digital health and care solutions across Europe. We are aware, from also the recent COVID 19 crisis, that investments in healthcare are crucial for the wellbeing of citizens, especially ageing people. Furthermore, health expenditure is recognised as a growth-friendly expenditure since it's a precondition of economic prosperity.
Concrete Opportunities for Regions and Reference Sites to share experiences
The two schemes converge on the need to exchange information and knowledge at the local level but differ in the focus, eligibility and scale of funding. Check the next fact sheet below to see which one fits your needs best!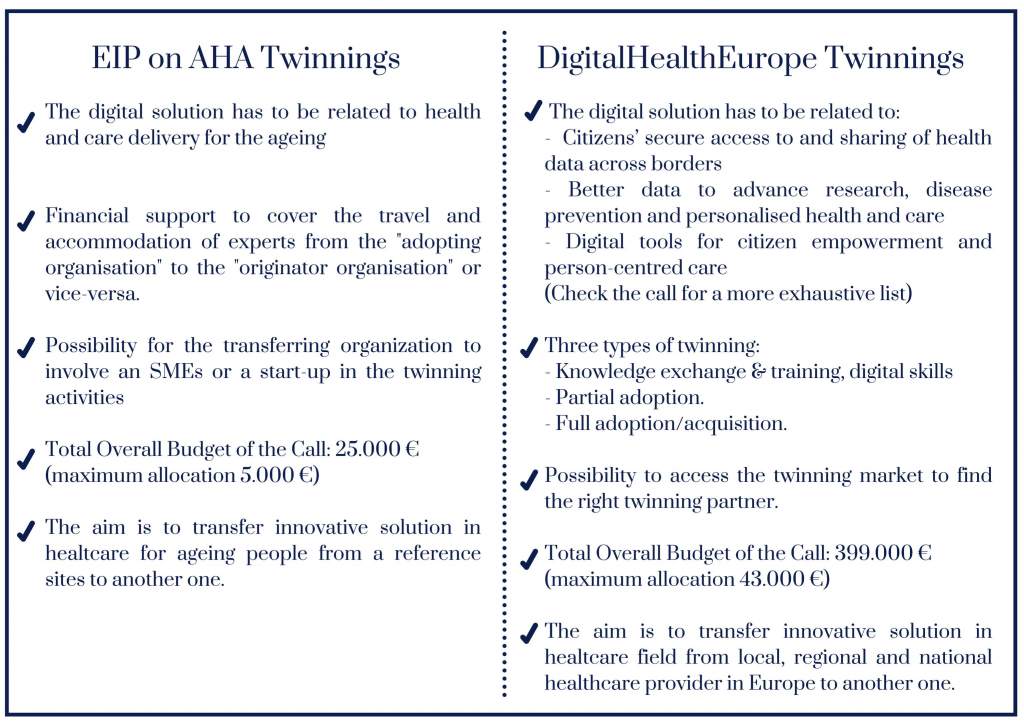 The deadline is the 4th of May for both the calls!
EIP on AHA Twinnings
Only the references sites that received this status from the previous Calls for Reference Sites are eligible. To help organisations to prepare their application, an offline form is also available. For the same purpose, an open webinar will be organised on the 03/04/2020 at 10:00am for all candidates who have questions concerning their application. To participate registration is required and available here. The twinnings last from 1 June to November 2020. To clarify any doubts, you can check also the Frequently Asked Questions (FAQs).
DigitalHealthEurope Twinnings
The call is open to all local, regional and national health and care providers across Europe. To help with the application, a webinar will be organized on April 8th for which we ask you to stay tuned on the DigitalHealthEurope website for more details. The twinnings runs from 1 July 2020 to December/April 2020/2021 based on the three different twinning types. If you have any questions about the call, you can submit them to [email protected] before 10 April 2020. After gathering all the question DigitalHealthEurope will publish a Q&A document on their portal.
Downloads:
DigitalHealthEurope Request_for_twinning_tenders_call.pdf
Background_document_call_for_eip_on_aha_twinnings_2020.pdf
---
Photo by Ani Kolleshi on Unsplash
Follow AER!